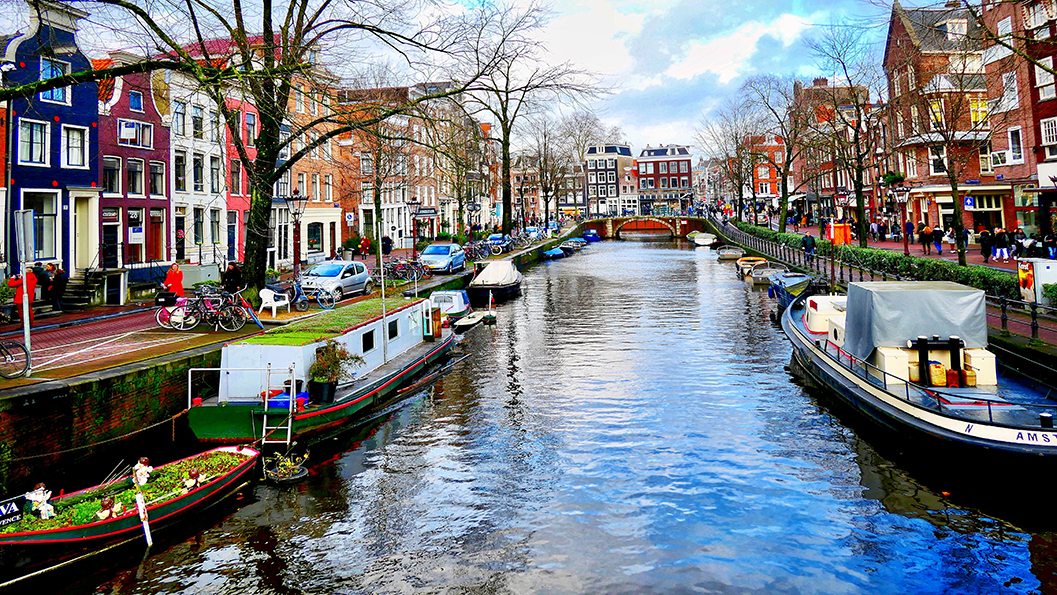 How to spend Christmas in Amsterdam 2022
The Christmas atmosphere in Amsterdam is more unique and beautiful than in other regions, with the sweet smell of freshly baked food wafting warmly in the cold air, cyclists everywhere in the streets, elegant pedestrians on old streets, and romantic Christmas lights forming beautiful and harmonious pictures. If you visit the Dutch capital, you will find interesting things to explore around every corner. Here are some of the best Christmas tour guides for Amsterdam in 2022.
1. Skate on the Rijks-Skating-Rink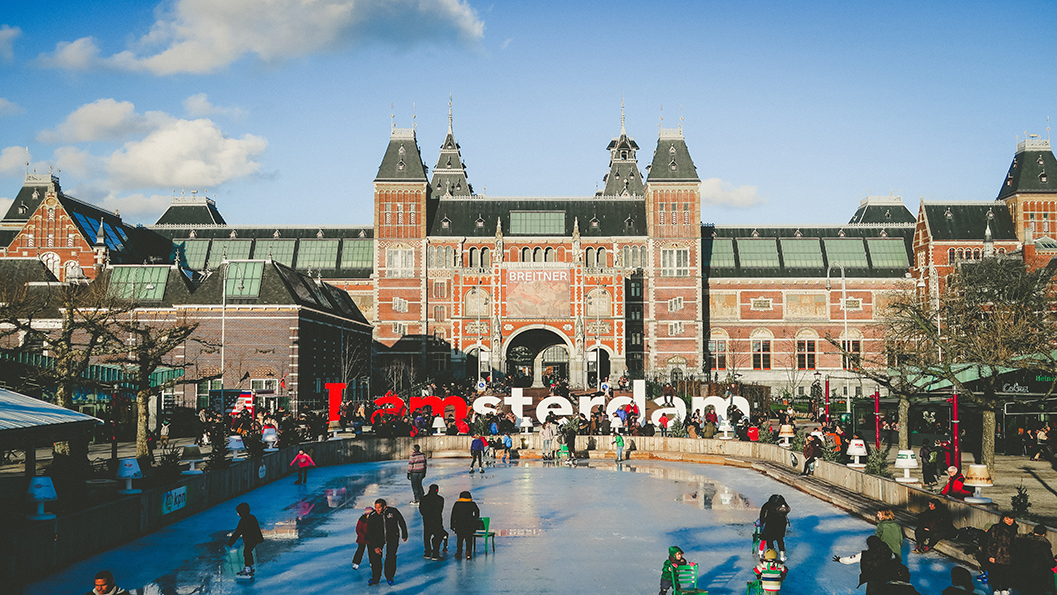 If you're spending Christmas in Amsterdam in 2022, it's a good idea to get out of the house and experience ice skating, and there's also a magnificent ice skating rink at the National Museum. And with the influence of Christmas songs, the ice skating atmosphere here is extra fun and a great place for those who like to take pictures, remember to wear your thickest clothes, cute hats and gloves, In addition, you don't have to bring your own skates, you can rent skates here on site.
2. Enjoy the Concertgebouw's Christmas concert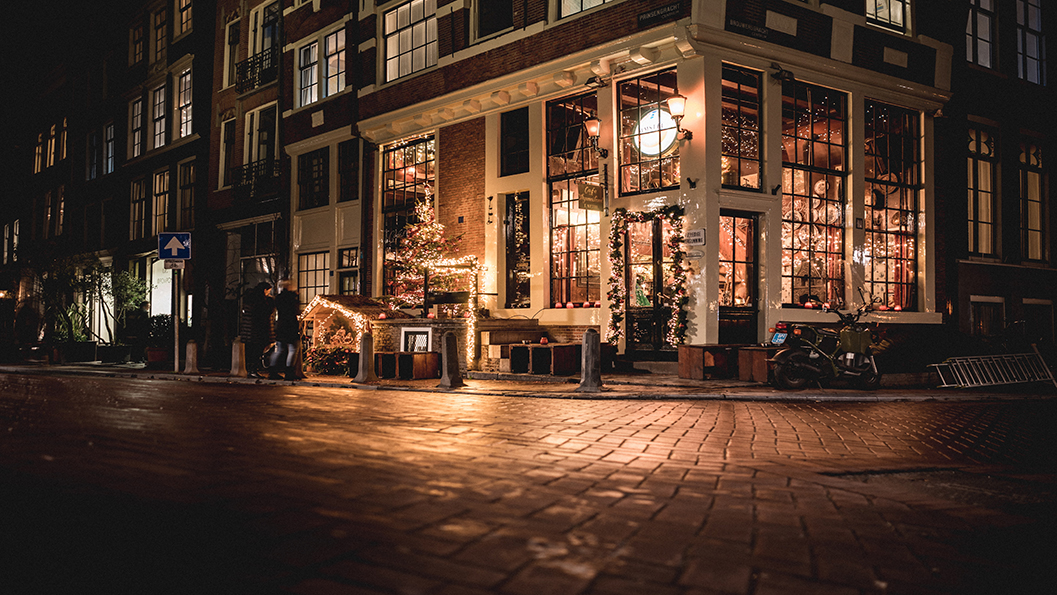 Amsterdam's Concertgebouw is also a place you should visit and is considered by industry insiders to be one of the top five concert halls in the world. With its annual symphony performances, Christmas carol concerts, and seasonal ballets, it will make your Christmas trip to Amsterdam unforgettable. And with the magnificent architecture of the Concertgebouw itself, as well as its high musical achievements, if you love music, take some time to revel in the beauty of music such as the popular orchestral music, jazz, pop, and world concerts.
3. Experience the Amsterdam Festival of Lights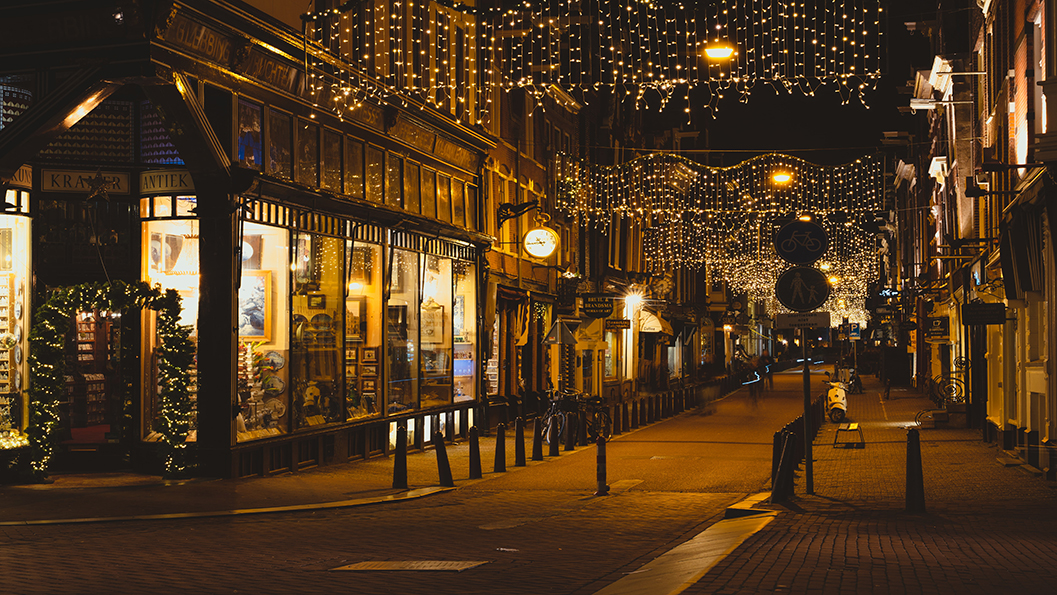 In Amsterdam, the festive highlight of the Christmas spirit is the spectacular Amsterdam Festival of Lights. The lights transform the city's sleepy canal rings into glittering canvases of light and art. The lights are designed each year by Dutch and international artists and you'll see 30 dazzling themed light sculptures dotted around the canals and bridges, with bright colors cascading over the water, creating a truly enchanting atmosphere throughout the city, which is a must-see when visiting Amsterdam for Christmas, and you can get there easily from Central Station, Noord, and Oosterdoc!
4. Visit the Christmas market in Amsterdam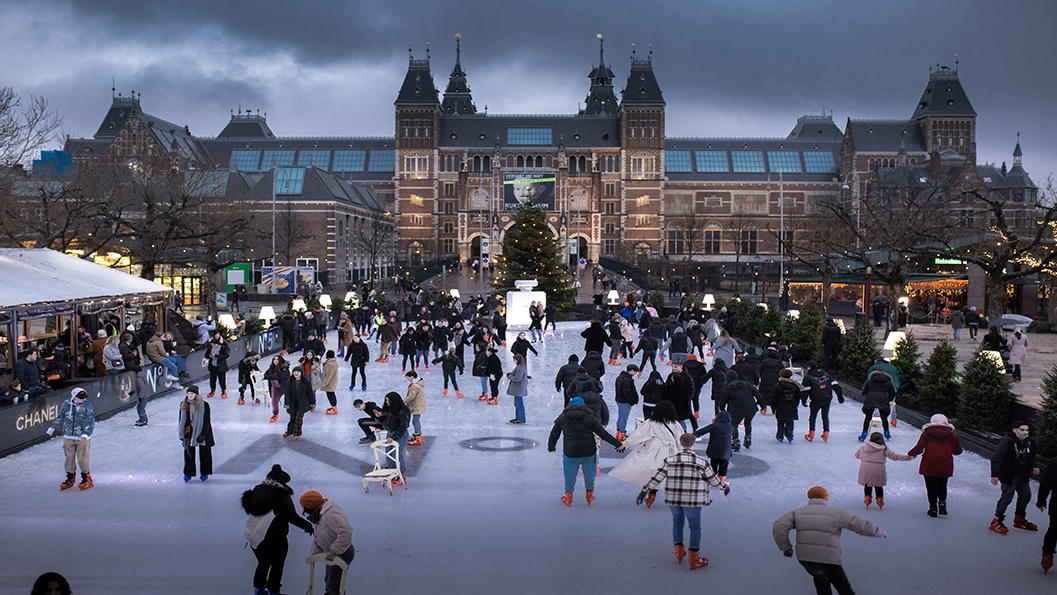 Amsterdam is one of the European cities that hosts Christmas events all year long. During the Christmas season, there are many large market events, including the trendy Christmas market that replaces the monthly market in the Westergasfabriek district, next to the city's beautiful Westerpark. A variety of theatrical performances, live music, demonstrations, seminars, and wine-tasting events are available to visitors. If you want to see a festive event with brighter neon lights, go to the Amsterdam RAI Convention Center, which is festive all year.
And the theme of the Christmas revelry is the Museum Square Ice Village, where every year at Christmas time, Amsterdam's famous Museum Square is transformed into a winter wonderland with colorful lights, holiday food trucks, mulled wine, craft beer, handmade Christmas gifts and costumes, and a big party atmosphere.

5. Get to know the animals at the ARTIS Royal Zoo
Getting the kids out of the house and creating new Christmas traditions with a family-friendly trip to the zoo is a fun way to celebrate Christmas. The zoo decorates the halls of the oldest zoo in the Netherlands on Christmas Eve, Christmas - the Royal Zoo of Artis - with a year-round animal zoo, and ARTIS' fauna prepares for Christmas in a different way at Christmas.
6. Welcome Santa Claus to town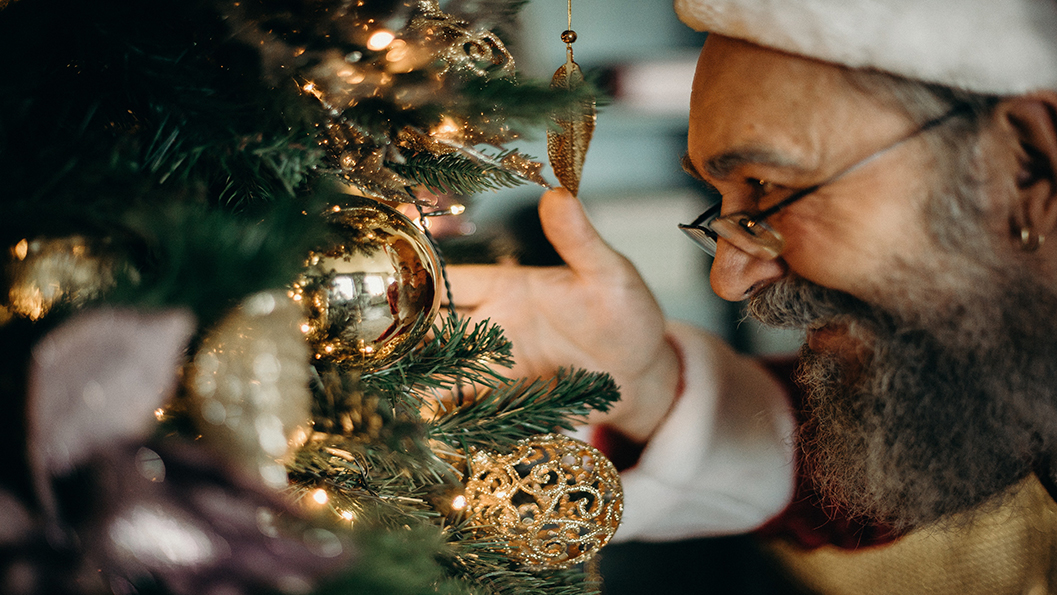 Sinterklaas, a distant relative of Santa Claus, arrived in Amsterdam at the beginning of XNUMX month to celebrate the start of Christmas. Many children and their families will be lining Amsterdam's canals by then, hoping to catch a glimpse of Santa Claus (St. Nicholas). Santa Claus Day, according to legend, arrives on steam engines from Spain and visits most major Dutch cities in time for St. Nicholas Day on XNUMX May. In comparison, Dutch children look forward to and are most excited about the Santa Claus Day celebration on XNUMX in XNUMX month.
Traditions include a parade of Santa's helpers (peters) painted with soot, as well as putting out one's shoes by the fireplace Hopefully snacks and toys will fill them in the morning, it's a lot of fun and a must to be there to soak up the atmosphere.