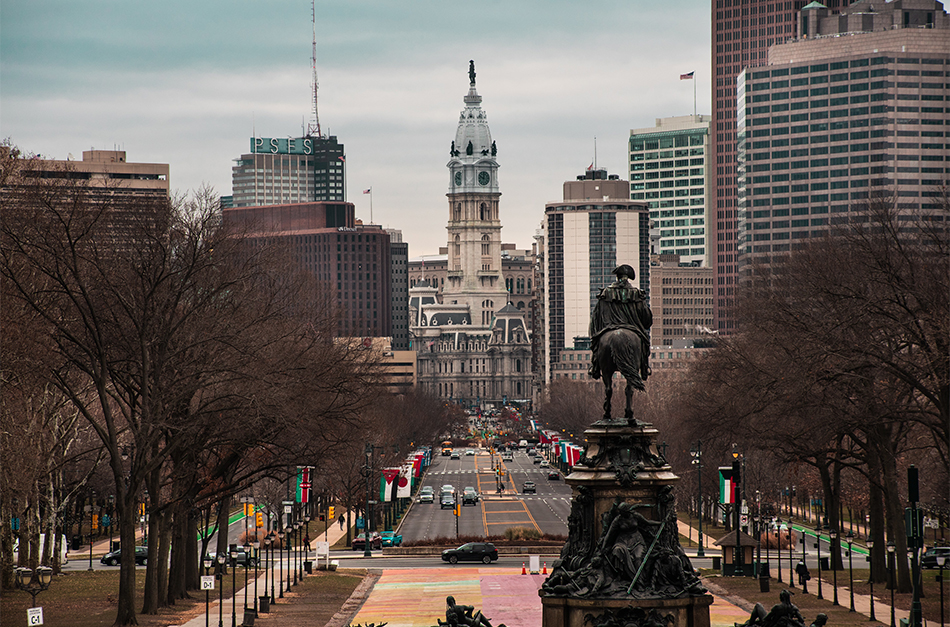 12 Best Places to Visit in Philadelphia
Philadelphia, often overlooked in favor of New York and Washington, D.C., has many tourist attractions. Many of these are related to its rich history, with the Declaration of Independence and the United States Constitution signed in Independence Hall.
Aside from beautiful architecture and a plethora of national historic landmarks, Philadelphia also has unique art, history, and science museums. Add to the list of things to do in Philadelphia the lovely green space of Fairmount Park and a fantastic food scene, and Pennsylvania's largest city has something for everyone.
1. Liberty Bell Center
The cracked and chipped Liberty Bell, one of the most important symbols in the United States, can be found in the heart of Philadelphia. The big, broken bell, protected from the wind and rain by a glass-housed building, is a popular tourist attraction due to its historical significance.
It was forged in 1752 to commemorate the 50th anniversary of the country's constitution and is now considered an icon of American independence. The bell became an enduring symbol of liberty one hundred years after cast. It was displayed in towns and cities across the United States to help heal the wounds of the American Civil War. The Liberty Bell Center is a short distance from many of the city's other major attractions and is well worth a visit.
2. Independence Hall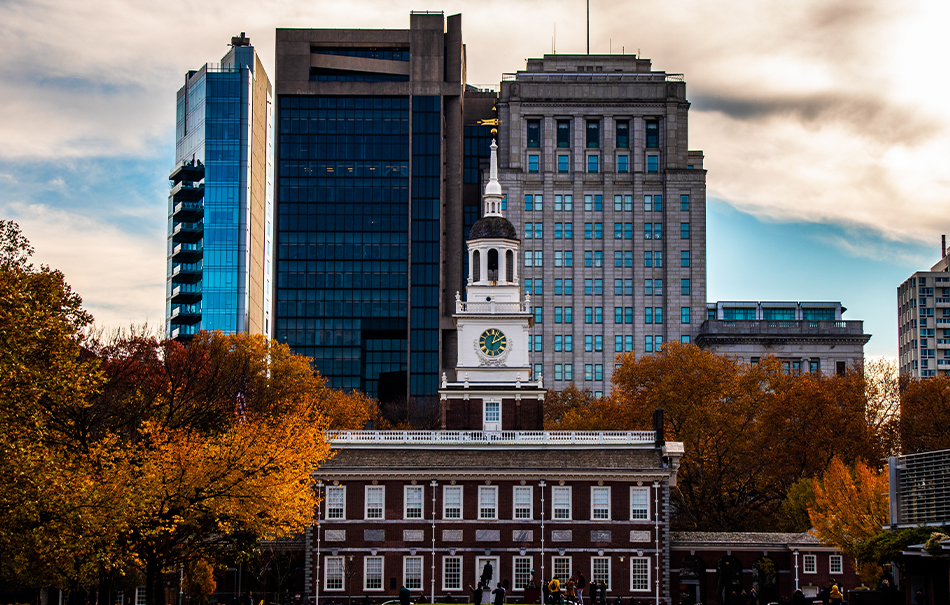 Another notable attraction in the city is Independence Hall, which is only a short distance from the museum. The Declaration of Independence and the Constitution of the United States were drafted, debated, and signed by the Founding Fathers of the United States in this refined red-brick structure.
The beautiful Georgian-style hall was built in 1753 and is now part of the Independence National Historical Park. Visitors to the beautiful old building can take a tour and see surviving copies of the signed documents, as well as age-old artworks and artifacts. You can also go to the Assembly Room, where Congress nominated George Washington to be the commander-in-chief of the Continental Army.
3. University of Pennsylvania
The University of Pennsylvania, founded in 1740, resembles the textbook definition of an Ivy League university, with elaborate Gothic buildings and lush courtyards that make you want to dive headfirst into the nearest library.
The campus, notably Locust Walk, which runs through it, provides a respite from the hustle and bustle of the city, and on lovely days, it even doubles as a picnic site.
The grounds also house Alexander Calder's art and a Robert Indiana LOVE sculpture, as well as a statue of Ben Franklin, perched on a bench and Franklin Field, the country's oldest operating football stadium. Explore the campus to the west and have lunch at West Philly institution White Dog Café.
4. Philadelphia Museum of Art
The Philadelphia Museum of Art, one of the largest and best art museums in Philly and the United States, is a must-see when in town. Its extensive galleries, located northwest of the city center, are a delight to explore, with fabulous paintings and prints, photos, and art pieces everywhere you look.
Its captivating collection contains over 240,000 objects, with many American, Asian, and European artworks on display. Paintings by El Greco, Monet, and Picasso are among its most famous pieces, with Vincent van Gogh's stunning Sunflowers being one of its standout attractions.
Aside from its incredible artworks, the world-class museum also houses entire structures worldwide, including an Indian temple, a Chinese palace, and a Japanese teahouse.
5. Reading Terminal Market
Since 1995, the Market at Reading Terminal has been designated as a National Historic Landmark, and it is a deeply rooted Philadelphia institution. It has been in use since 1893 when the Reading Railroad Company built this space beneath their new station to accommodate the farmers and butchers who had been using the area for decades for their open-air markets.
The old market has been renovated, but it has retained its unique atmosphere and many of the structure's original features. Today, over 80 merchants, 75 of which are small independent businesses. Locals and tourists alike come to buy fresh-baked Amish bread, free-range meats, canned goods, and handmade crafts such as clothing, jewelry, and gifts. Some vendors specialize in traditional Pennsylvania Dutch cuisine.
6. The Barnes Foundation
The Barnes Foundation, located west of the city center, houses an extensive collection of artworks. It is well worth visiting if you have the opportunity because it interests and impresses all art lovers.
Most of its paintings are by masters of the Impressionist, Post-Impressionist, and Modernist movements. Its galleries, however, also house African and Native American art, as well as Chinese, Egyptian, and Greek antiquities.
Its collection has grown steadily since its inception in 1922. The world-class museum is particularly well-known for its extensive Cezanne and Renoir paintings. It also features works by Matisse and Picasso and fine furniture and decorative arts, jewelry, metalwork, and sculptures.
7. Fairmount Park
Fairmount Park, which sprawls across the city center, is divided into two scenic sections by the glistening Schuylkill River. Surprisingly, it is the largest city park in the United States, and it offers a variety of outdoor activities, including hiking and cycling.
Since its inception in 1812, the picturesque park has included magnificent sculptures and public artworks, landscaped lawns, and historic houses. Aside from the lovely Boathouse Row, the park also has a superb Memorial Hall and a beautiful Japanese garden.
With its playing fields and recreational opportunities, Fairmount Park is one of the best places in Philadelphia to enjoy some beautiful scenery and nature.
8. Independence National Historical Park
Independence National Historical Park is possibly America's most historically significant square mile. Many other essential attractions line the cobbled streets of this old area and house famous sites such as Independence Hall and the Liberty Bell.
It is flanked by Congress Hall, the site of the first Congress of the United States, which met from 1790 to 1800 and elected George Washington and John Adams as President.
The park-like Independence Mall, built-in 1948, extends to the north of Independence Hall. The National Museum of American Jewish History is located on its east side at 55 North 5th Street. The park also houses the Ben Franklin Museum, which has a collection of exhibits dedicated to celebrating the many remarkable qualities of this revolutionary inventor.
9. City Hall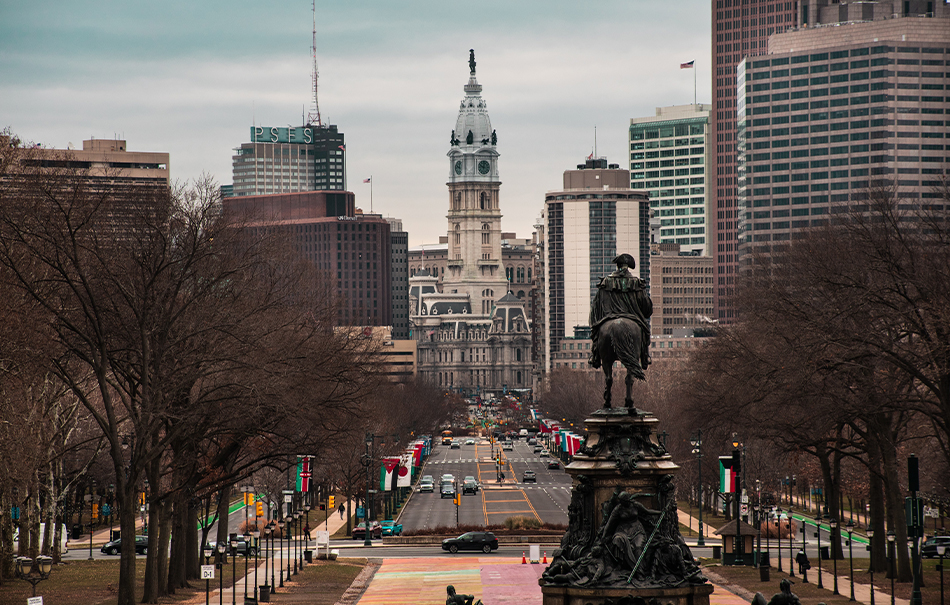 With nearly 15 acres of floor space, Philadelphia's City Hall is the largest municipal building in the United States. The structure, built on a solid granite foundation, supports a 548-foot tower, the world's tallest masonry structure without a steel frame.
At the top of the tower is a 27-ton statue of William Penn, and at his feet is an observation deck that offers tourists a panoramic view of the city and the park below, which includes a fountain, lawns, and a café. Both the City Hall and the observation deck require guided tour tickets.
10. National Museum of American Jewish History
The original National Museum of American Jewish History, founded in 1976, was a small, intimate museum primarily visited by members of the Jewish community. However, in 2010, Newseum architect Jim Polshek designed a new building that transformed it into a Smithsonian-scale museum with three-and-a-half floors of permanent collections and special exhibits.
Beginning with the arrival of a small group of Jews in 1654, the museum traces the American Jewish experience through today, using its collection of 30,000 artifacts to tell the story. The leading exhibition takes visitors through the wave of European immigration in the late nineteenth and early twentieth centuries, World War II, the establishment of Israel. It concludes with an Only in America Gallery/Hall of Fame.
11. Franklin Institute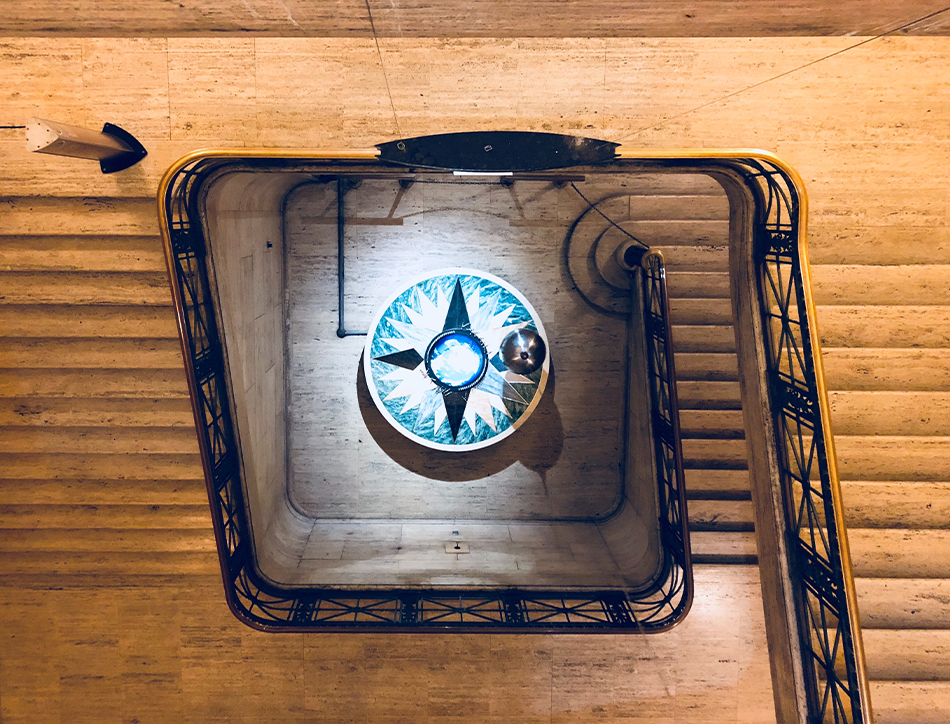 It would be best if you did not miss the incredible Franklin Institute. It is one of the most popular and well-known science and technology museums in the United States. It is named after the scientist and statesman Benjamin Franklin and contains many exciting educational exhibits, artifacts, and attractions.
Since its inception in 1824, the institute has expanded with incredible interactive exhibits ranging from aviation and anatomy to electricity, ethics, and our planet.
12. Eastern State Penitentiary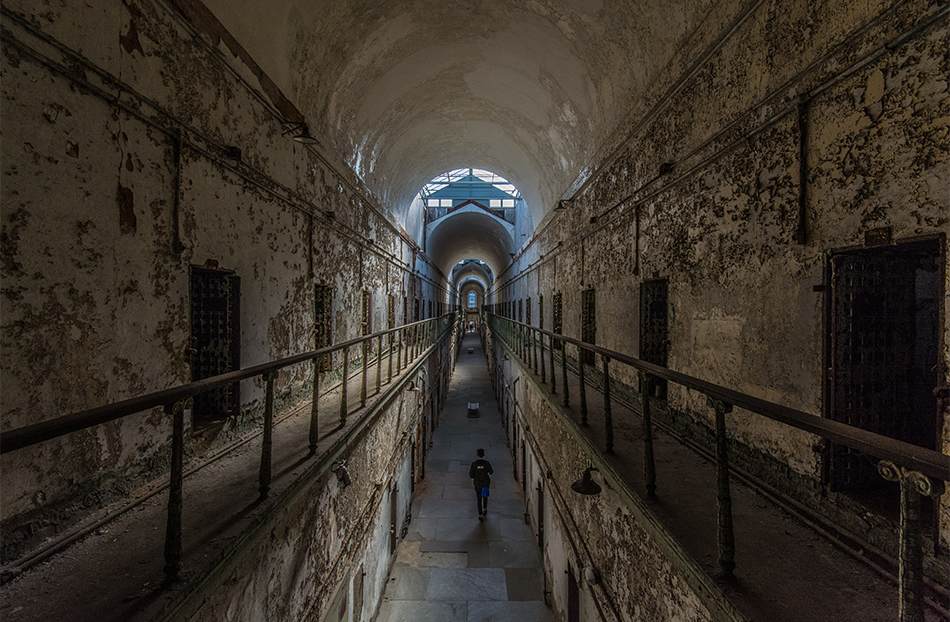 Criminals through solitary confinement. It was the world's most expensive and high-tech prison when it first opened. Willie Sutton and Al Capone were two notable "guests" at the prison, and visitors can see Capone's lavish cell as it was during his stay.
The prison closed in 1971 and is now a museum open to the public. Tours of the facility reveal many sections that have remained essentially unchanged since the facility's operational years. Exhibits include a detailed examination of incarceration in the United States, how it compares to other countries, and the growing disproportionate imprisonment of minorities.