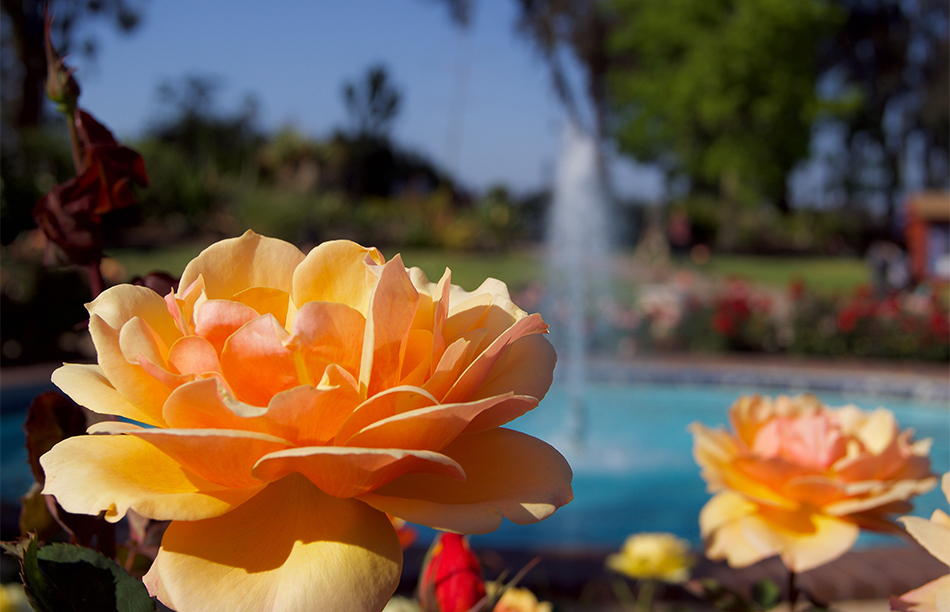 2022 Best places to see flowers on the West Coast of the US
Cherry blossoms, tulips, lavender, a sea of flowers, the floral world awaits you. As spring returns to the earth, check out the newly revealed popular flower watching places on the west coast of the United States to see if there's anywhere you'd want to visit.
1. Washington's Skagit Valley Tulip Festival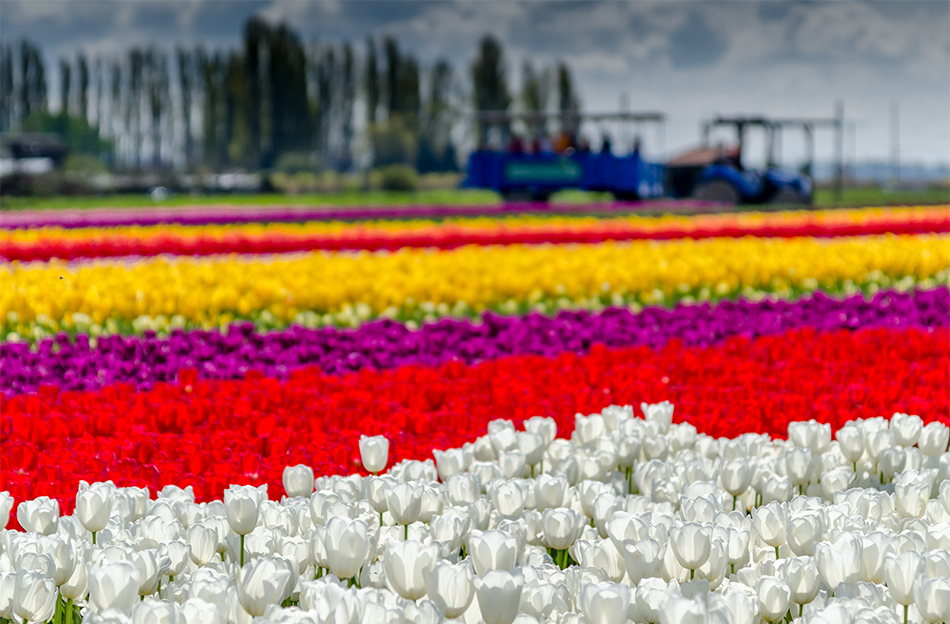 Don't believe the United States of America just has cherry blossom festivals; Washington State also has a tulip festival. Tulips abound in the Skagit Valley in northwest Washington. The tulip fields in the highlands are brilliant and full of flowering blossoms every April, and the fields are packed with people. At the same time, millions of tulips blossom. There are also a number of events, like as exhibits and parades, to mark the occasion. Tulips, daffodils, yellow lilies, narcissus, hyacinths, and other flowers are available for purchase in the flower fields, as well as official information such as maps.
Address: 311 W. Kincaid St. Mount Vernon, WA 9827
2. University of Washington, Seattle, Washington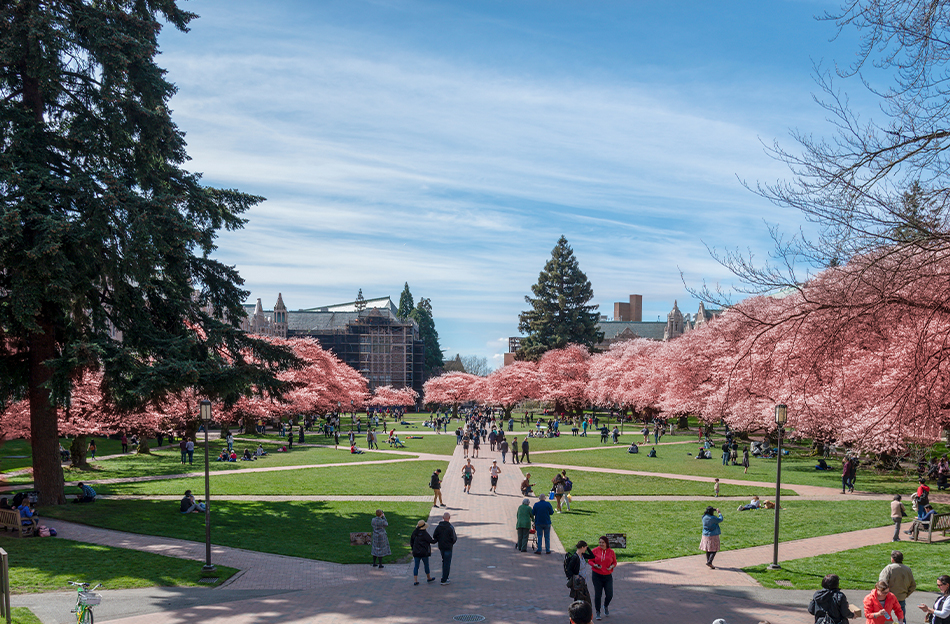 While most people go to parks to admire spring flowers, Seattle's famed University of Washington is a unique option. The University of Washington, with its 700-acre campus, includes a classic Gothic library, a long history of academic environment, and the famed Cherry Blossom Plaza in the middle. Every March, thousands of people go to this famed cherry blossom festival. It's as if you're walking on paradise earth as you go through The Quad, the pink and white petals strewn in the wind. The school also uses Twitter to keep track on cherry blossom blossoming. If you have the time, we recommend that you visit during the week to see the cherry blossoms.
Address:1410 NE Campus Parkway, Seattle, WA 98104
3. Lovers Point Park, Northern California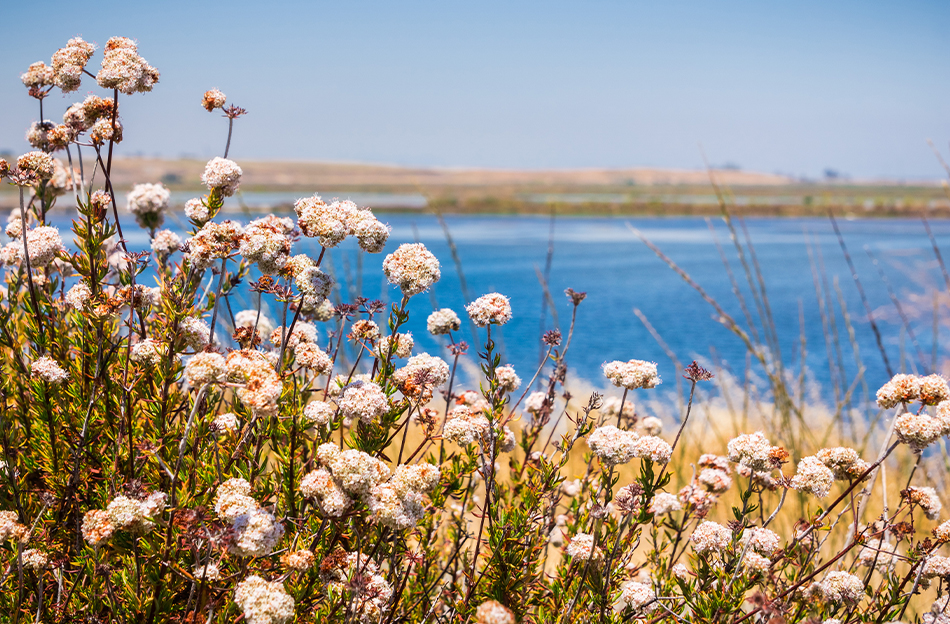 Every March, Lover's Point Park in Monterey Bay, Northern California, is truly like "facing the sea, spring blossoms." The park's romantic vibe is described as "Lovers Point Park" because the bay on the side of Highway 1 is packed with big regions of fuchsia ice plant blossoms and clover with vivid yellow flowers.
Address: 630 Ocean View Blvd, Pacific Grove ,CA, 93950
4. Wooden Shoe Tulip Farm, Oregon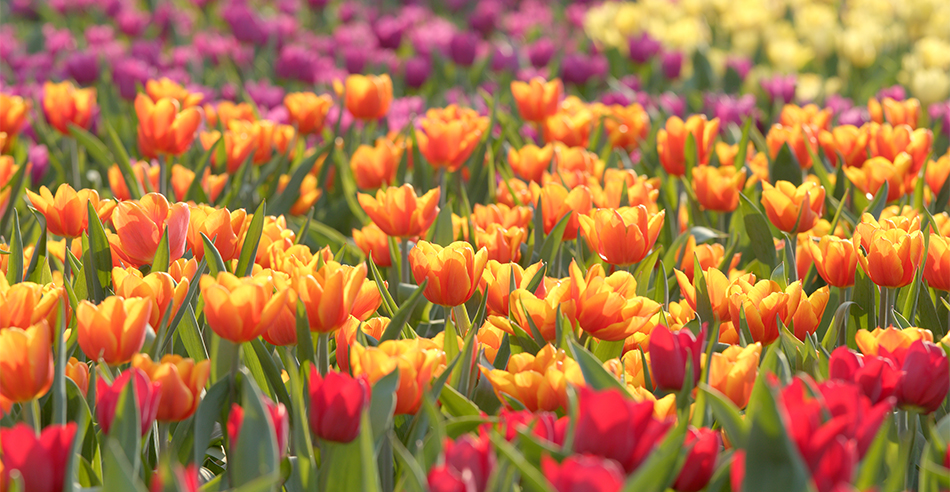 The family-owned farm, which opened in 1950, is 45 minutes from Portland and somewhat smaller than the Skagit Valley Tulip Festival, which now spans 40 acres. According to the official website, the tulips are rearranged in different hues every year so that visitors may view a different color combination each year. The farm accommodates pets and has 14 species of tulips, horse-drawn carriages, a tourist train, wine, and other entertainment. There is also a wedding catering service here, so if you want to have a romantic outdoor wedding in the world of flowers, come here.
Address: 33814 S. Meridian Rd. Woodburn, OR 97071
5. Lombard Street, Northern California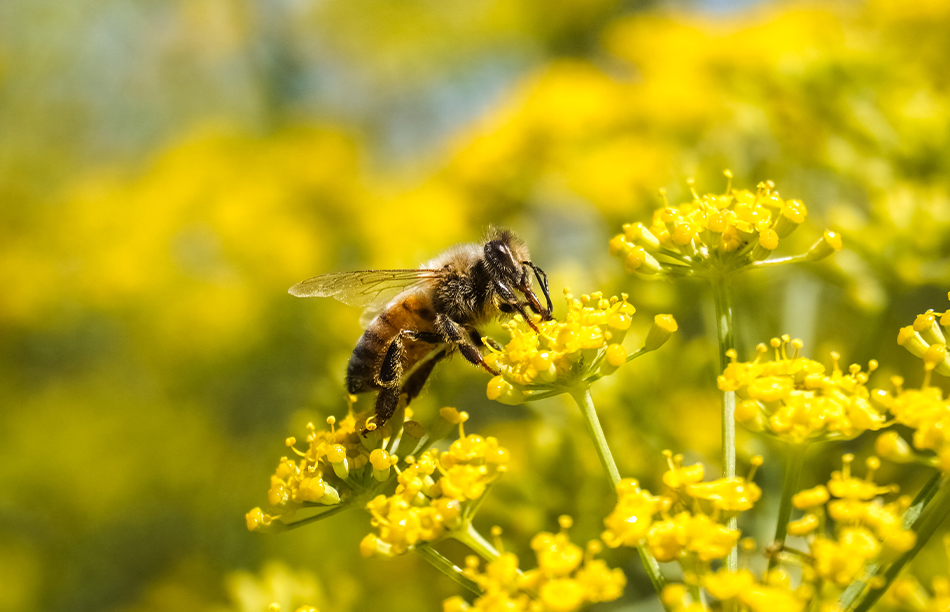 The famed "Jiuququ Street" is also worth visiting if you want to admire flowers. Although the road's nine turns make it a tourist attraction, the hydrangea-lined lane is a wonderful area to admire flowers in the spring weather. The most beautiful image of spring is red, yellow, white, green, and purple flowers of various hues, with green trees on both sides. Of course, there are a lot of tourists here all year, so getting there early is advisable to escape the congestion.
Address: Lombard St, San Francisco, CA, USA
6. Southern California's Lake Balboa Park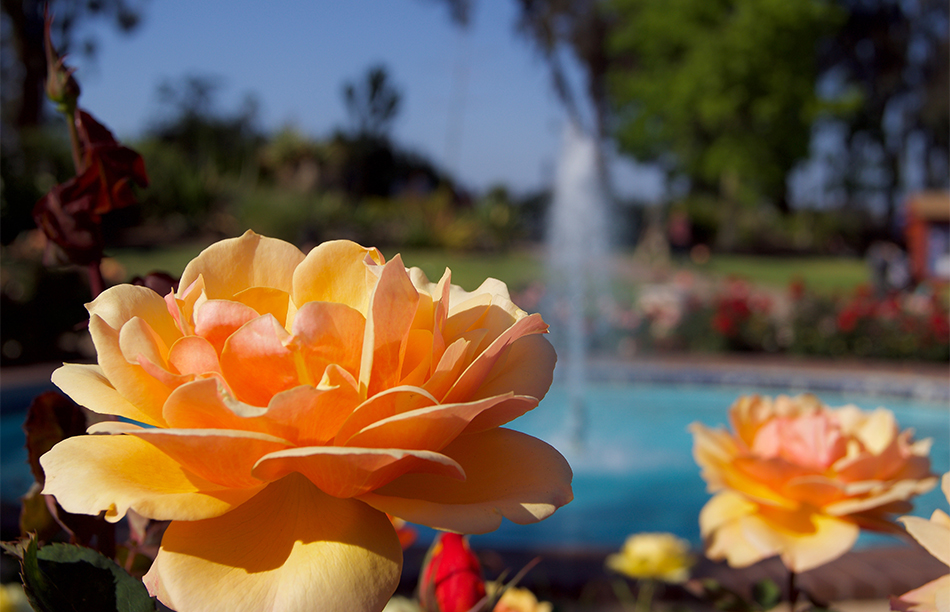 Lake Balboa Area in Southern California is a well-known cherry blossom viewing park with a small lake and plenty of cherry blossom trees. Every year in early spring, cherry blossoms cover the trees, enticing many visitors to come here for a picnic and a taste of Japanese culture. Fishing and boating are also available to the general public.
Address:6300 Balboa Boulevard, Van Nuys, CA 91406
7. Southern California's Antelope Valley Poppy Reserve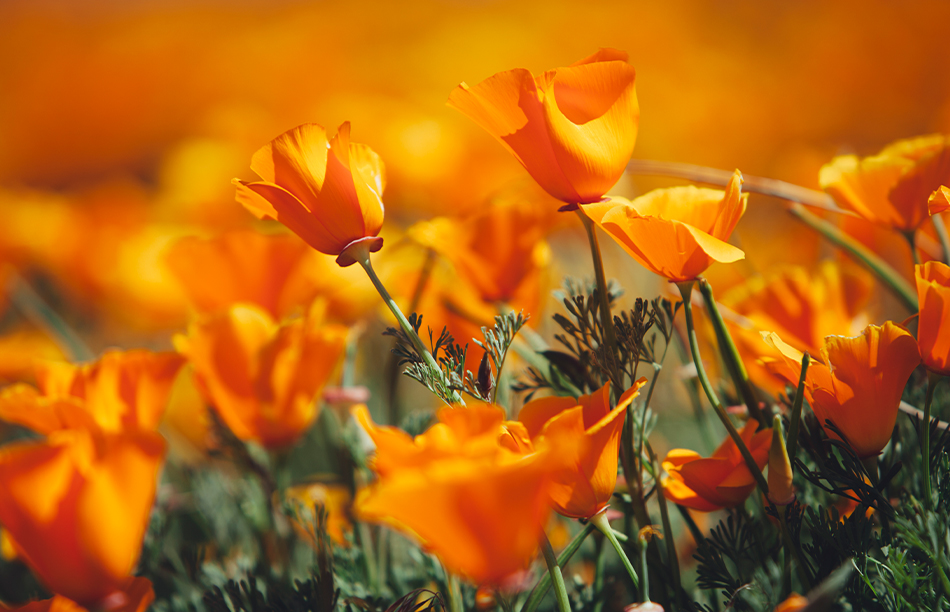 The Antelope Valley is one of the country's most well-known and biggest poppy viewing places, as well as one of the most photographed. The poppies are breathtaking, and there are well-developed hiking paths that are ideal for large parties. There are also cosmos and sunflowers here, in addition to poppies.
Address:15101 Lancaster Rd, Lancaster, California 93536
8. Southern California's Carlsbad Ranch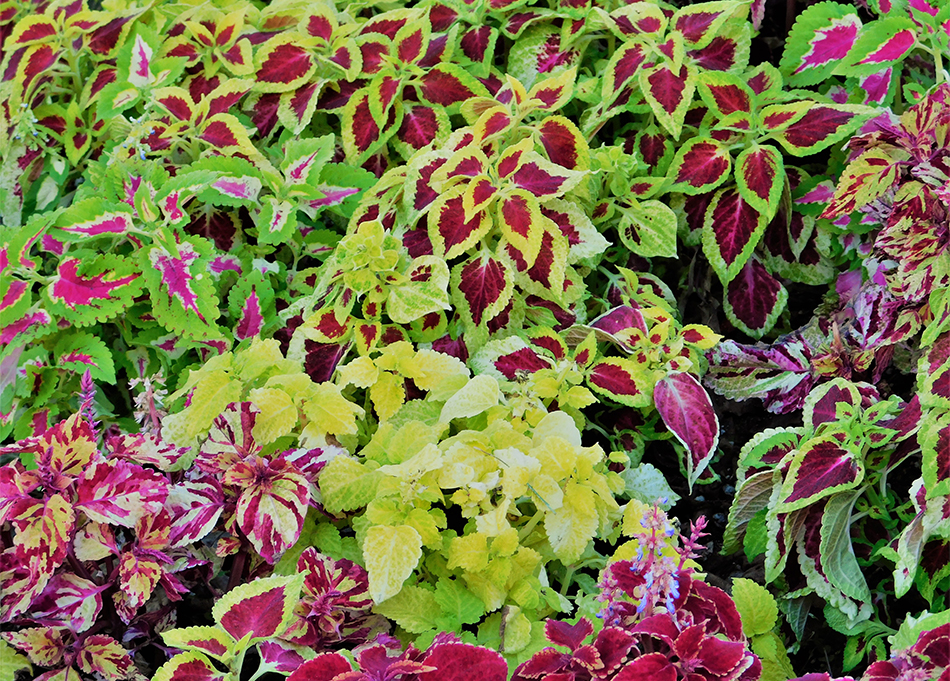 This 50-acre rainbow of flowers, located in San Diego, attracts tens of thousands of people each year. Every year, different types of flowers in various hues are shown, and the staff takes great care in arranging the color variants. The sea of flowers here is magnificent and soothing to the sight when the blooms are in full bloom. There are more than a hundred different species of flowers blooming here, in addition to six different hues of buttercups (Ranunculus). Every week beginning in March, visitors will be able to participate in a range of music, photography, and other activities. You may also pay $5 to take a tiny tractor tour if you are concerned about the elderly or youngsters who are weary of walking.