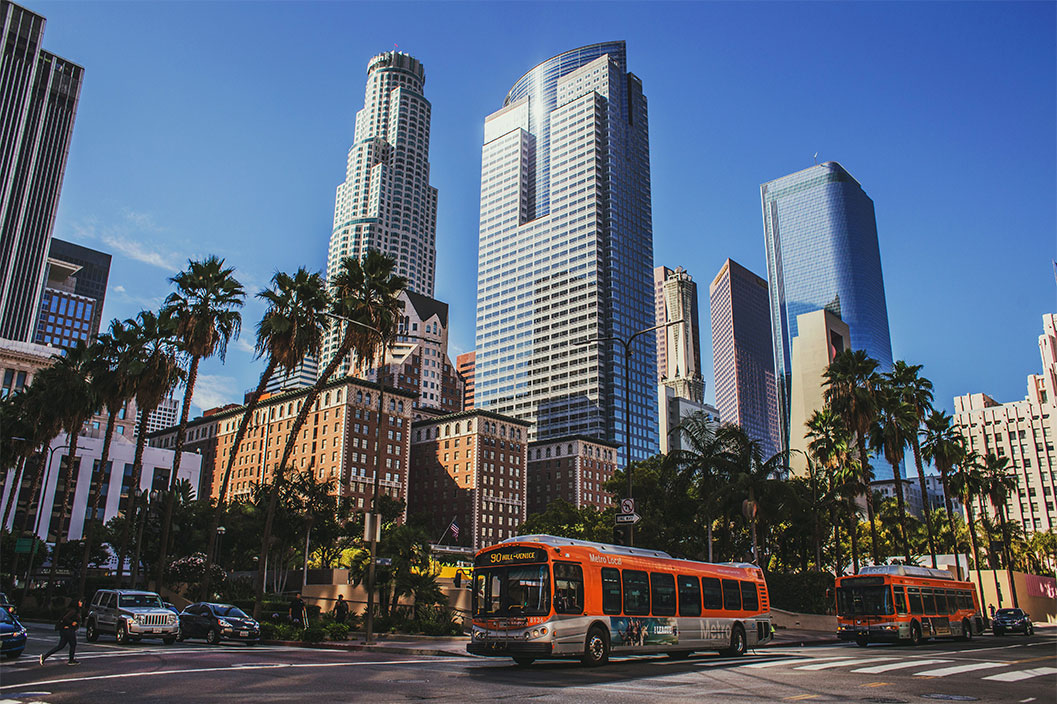 Los Angeles Travel Tips
Los Angeles is the second largest city in the United States after the New York metropolitan area. It is located in the southern part of California, on the west coast of the United States, where you have plenty of things to do that won't make your trip boring. There are two ways to get to downtown Los Angeles and Las Vegas from here, you can choose between renting a car and driving yourself, usually, it is more convenient to drive yourself in downtown Los Angeles.
Attractions to visit
For first-time visitors to Los Angeles, there are many options to explore, such as Universal Studios, Lake Hollywood Park, the Walk of Fame, Griffith Observatory, and the Getty Center with its Van Gogh works.
The tour time is recommended to decide the length of stay according to your itinerary, a normal tour here will take about two to three days.
1. Be sure to punch the Hollywood logo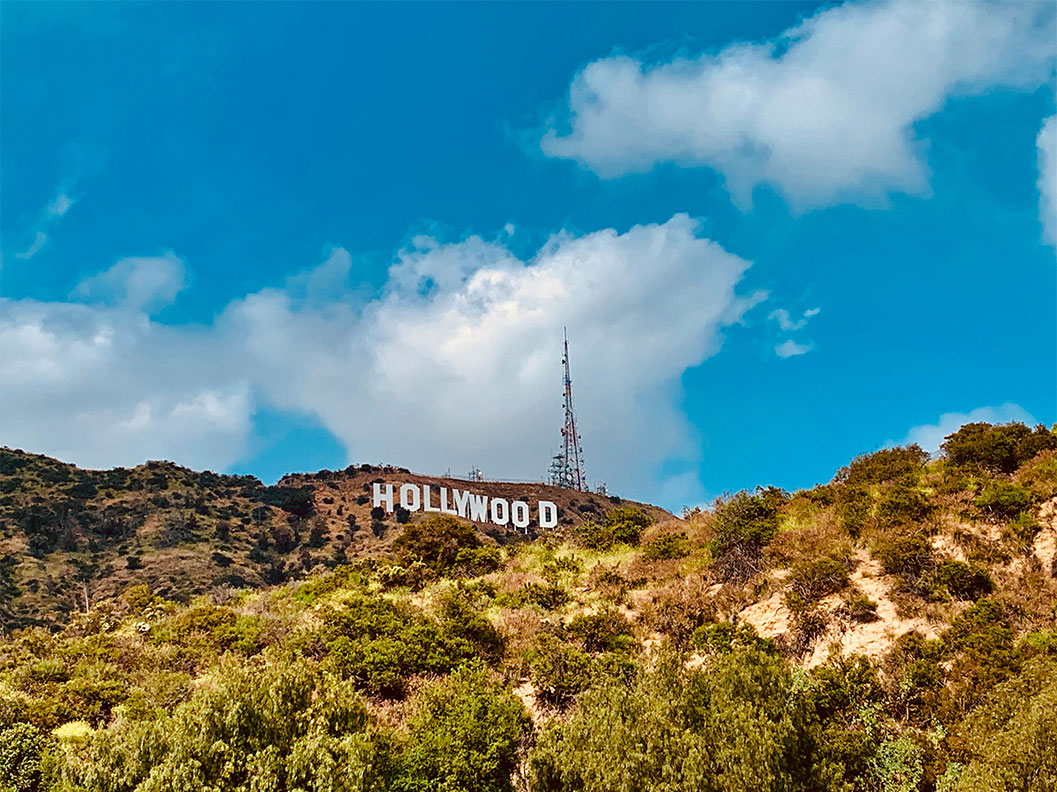 The Hollywood sign is located in Griffith Park on the south side of Mt. Lee.
The famous Hollywood sign was erected in 1923, and the word Hollywood is so tall and prominent that mention of the sign now brings to mind those who love the dream of being a movie star, and the sign seems to be a beacon of their dreams.
2. Hollywood Walk of Fame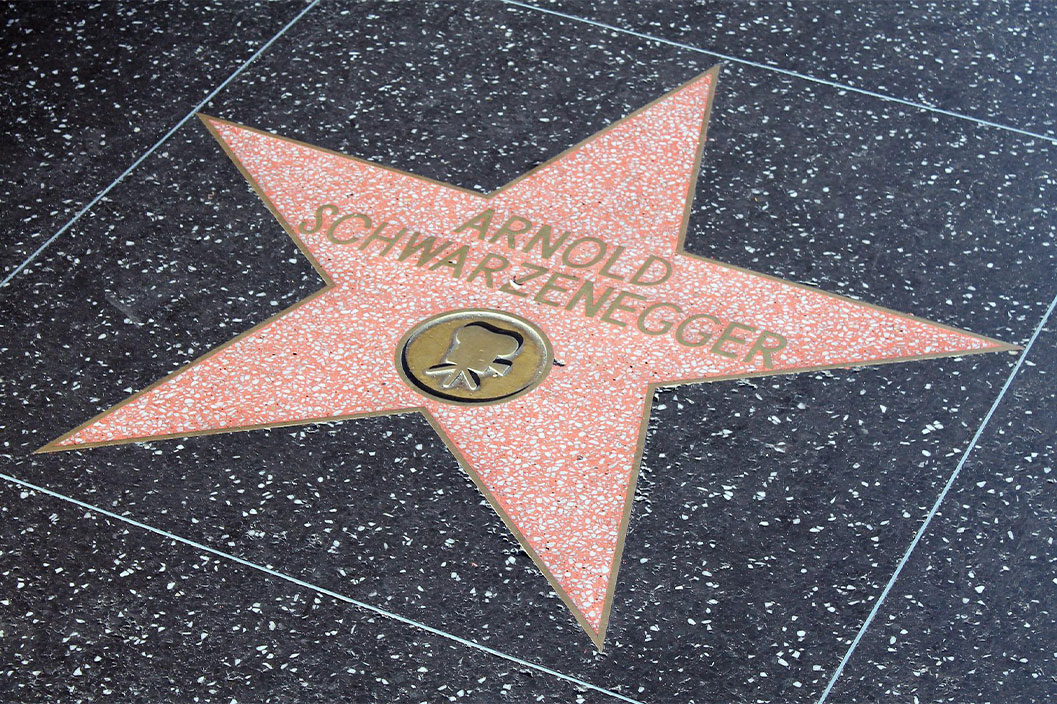 The Hollywood Walk of Fame is a long avenue with a sidewalk lined with more than 2,600 stars, each star representing an individual/group that has made outstanding contributions to the entertainment industry, and where many celebrities have left a trail of stars with their names. For many people in Los Angeles, this is a must-see attraction.
3. Go Downtown to see the museum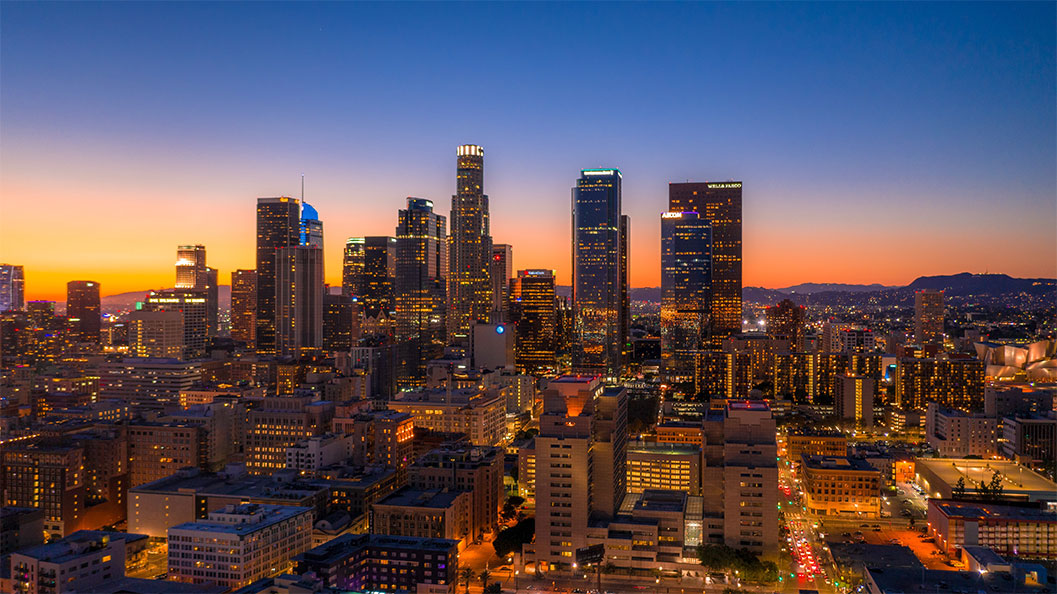 Downtown Los Angeles, this place is full of a strong literary atmosphere, most can reflect the sense of the literary atmosphere of the Museum of Modern Art, which is also the most popular attraction in the Downtown area, and a highly recommended must-go-to see.
4. Go to Grand Central Market for authentic food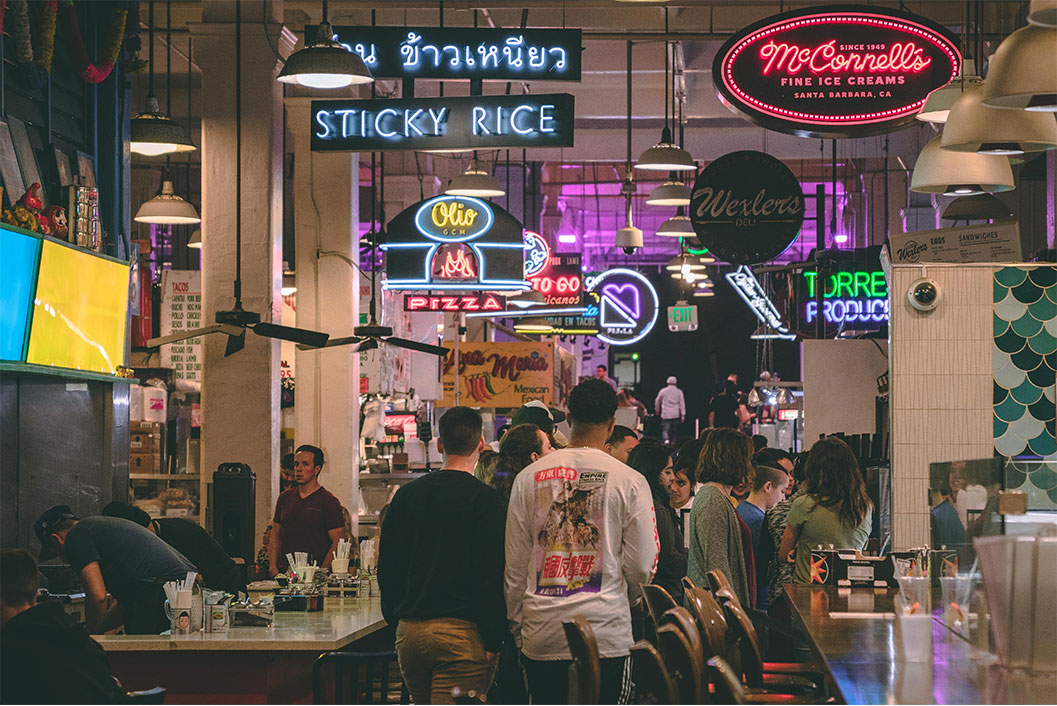 Los Angeles Central Market (Grand Central Market) is a popular local and tourist destination with over 100 years of history and convenient parking and transportation.
Eggslut, Ramen Hood, Sarita's Pupuseria, Tacos Tumbras a Tomas, and other popular American stalls can be found here. To avoid regrets, make sure to try the local specialties!
5. The Getty Center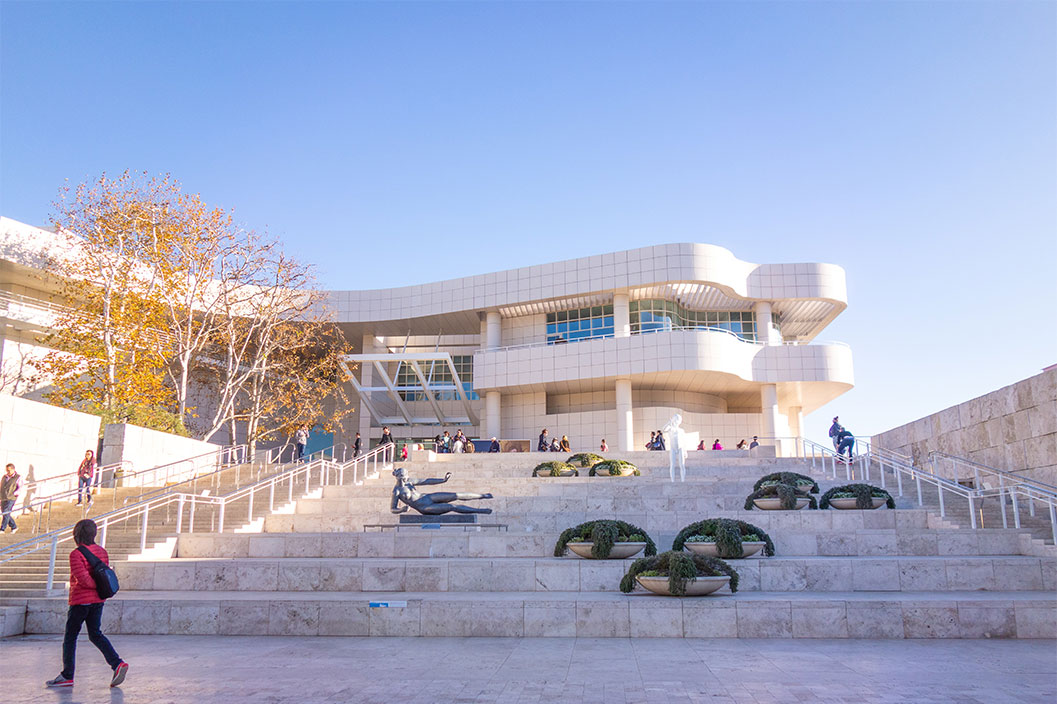 The Getty Center, perched high in the hills of West Los Angeles, resembles a modernist city, with a spectacular collection of buildings housing modern art masterpieces. Except for parking, there is no admission fee to the Getty Center.
6. Watching the sunset in Santa Monica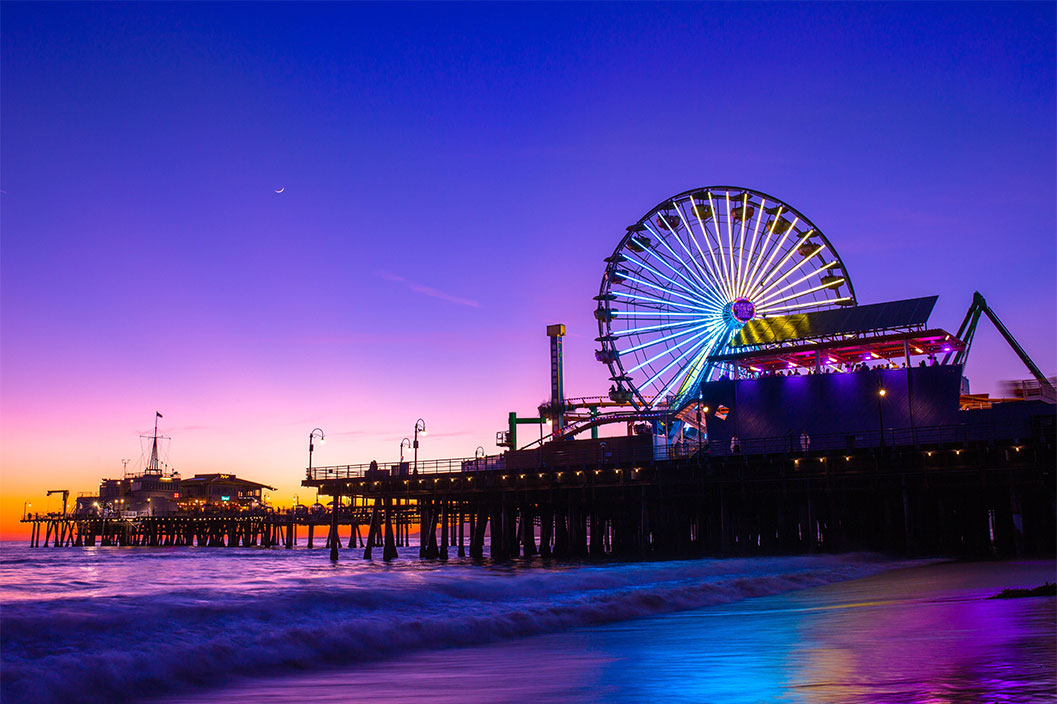 Santa Monica is a small beach town 30 minutes south of downtown Los Angeles.
It is well-known for its three miles of sandy beaches, resort-like atmosphere, and location at the beginning or end of the famous Highway 1 driving tour.
In addition, some famous attractions around Los Angeles are also the most crowded by locals and tourists.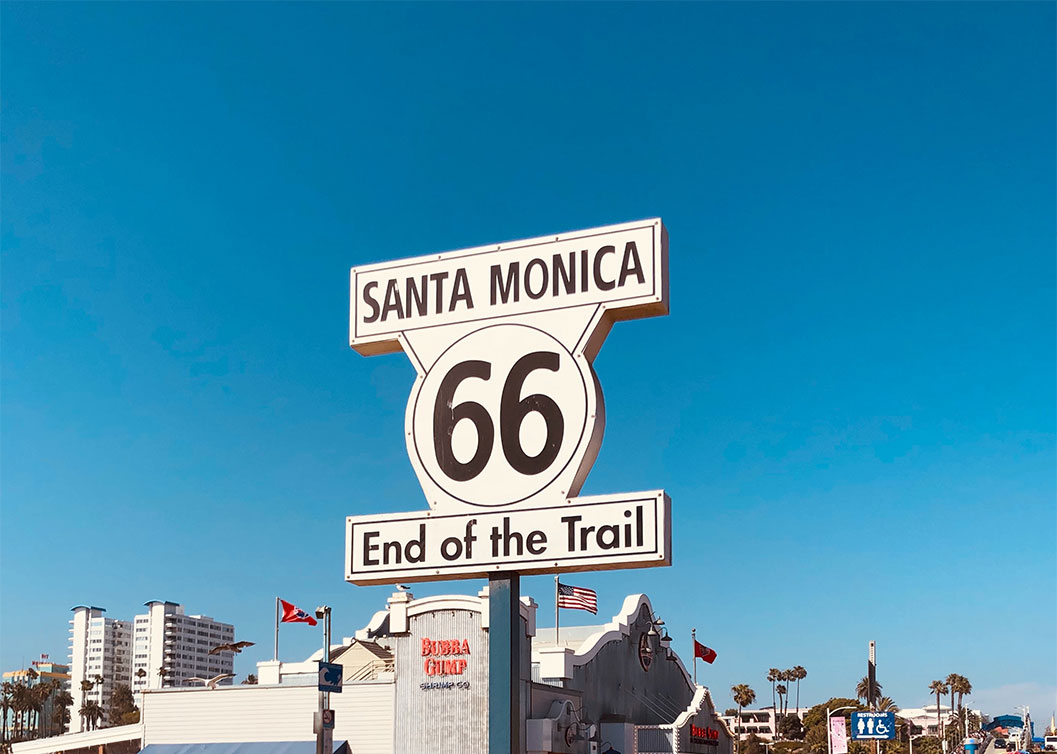 Palm Springs + Joshua Tree National Park
San Diego
Big Bear Lake
Disneyland
Santa Barbara
Catalina Island
Where to stay?
You can search for a suitable hotel by booking.com