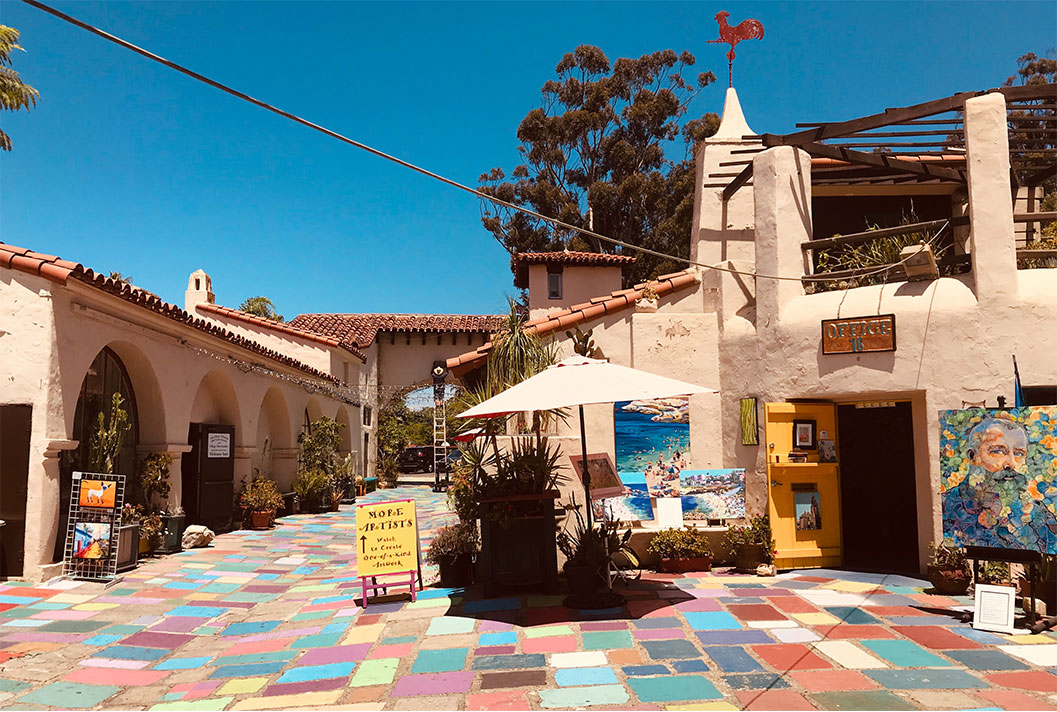 Take a Tour of San Diego's Most Beautiful Sights
San Diego is a lovely coastal city that perfectly captures the sunny splendor of Southern California. It is only two hours from Los Angeles and is located south of the Mexican border. There are palm trees everywhere, lovely tropical flowers, gentle blue beaches, fresh Fish Tacos, and lively, warm bonfires on the beach. It's easy to get around, and it's only a 15-minute drive to everything nearby, so you'll have time to do more. This article summarizes San Diego's fun attractions and takes you to all of San Diego's must-see spots, as well as some of San Diego's best food!
1. La Jolla Cove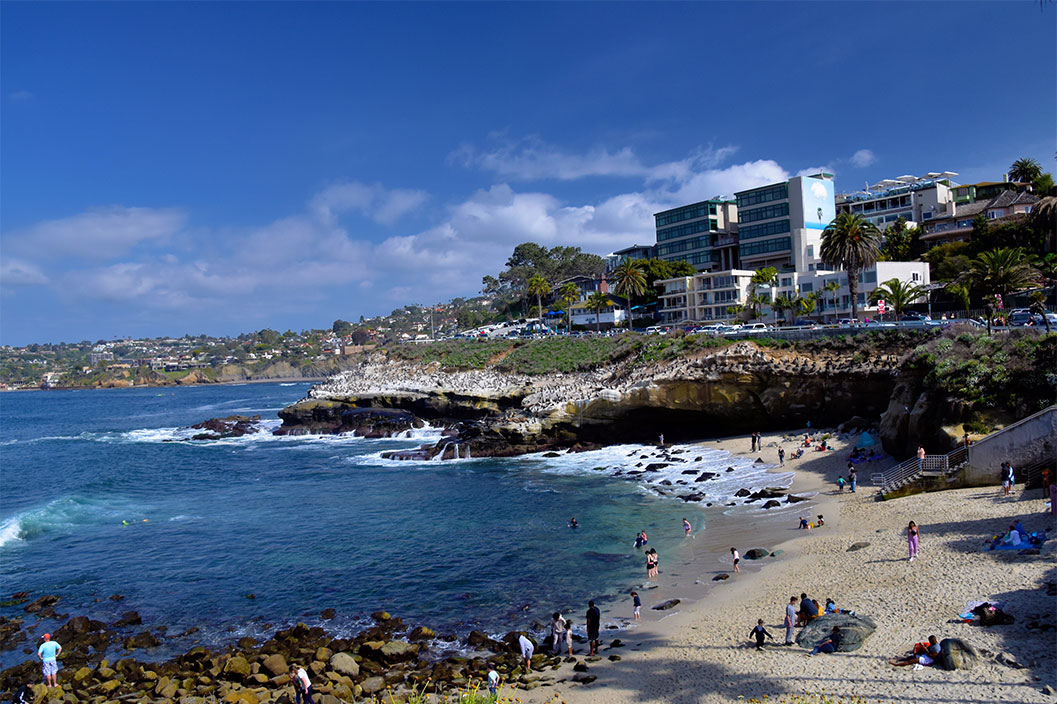 La Jolla Cove is one of San Diego's must-see beaches, as well as a well-known natural ecological area in Southern California, where you can see adorable seals writhing on the beach and sunbathing, as well as seagulls flying and squirrels running around. A hidden cave tunnel can also be reached by walking down a dark and steep staircase.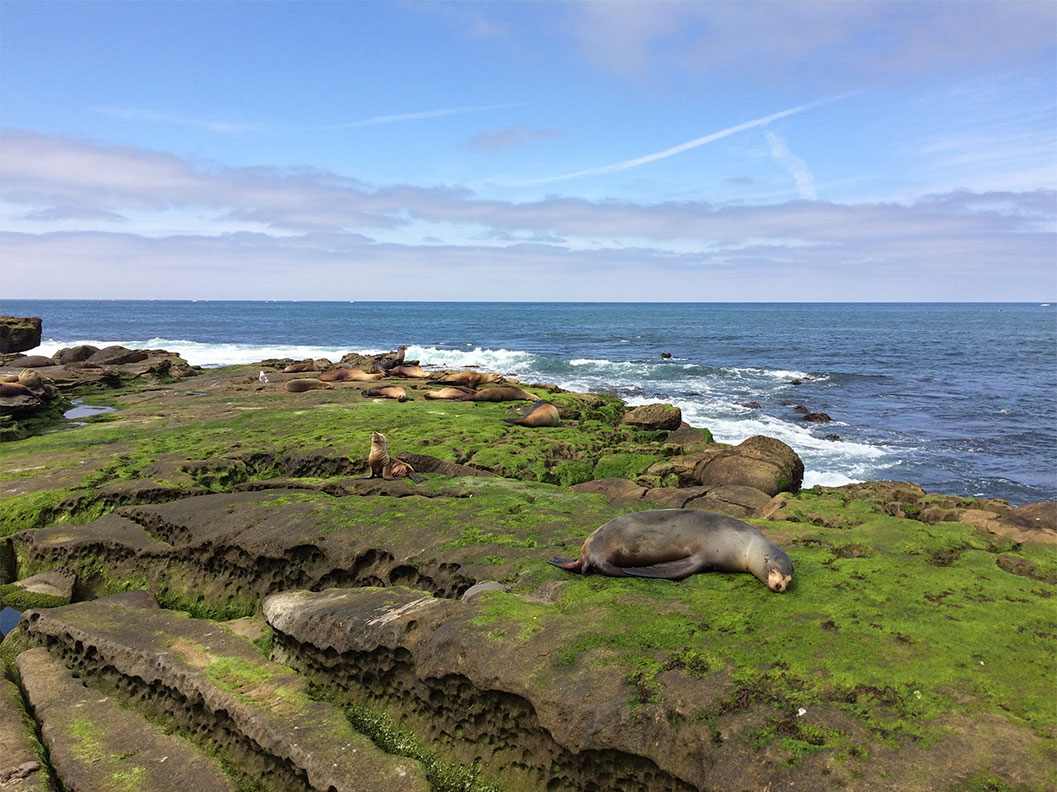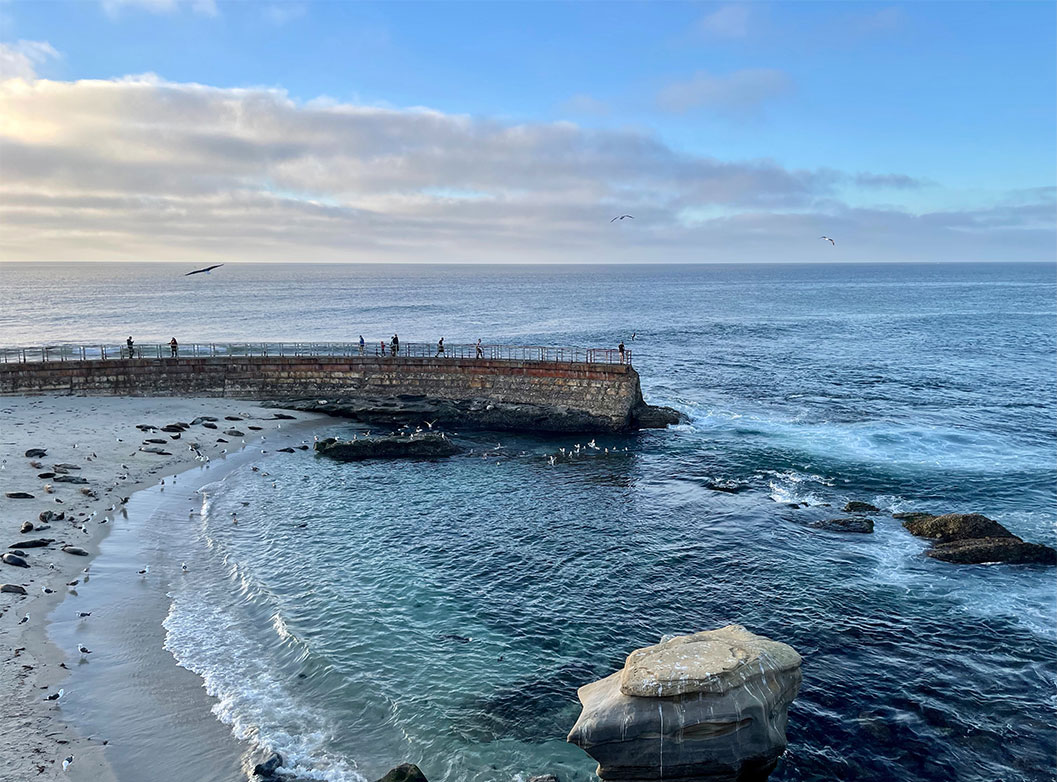 2. Torrey Pines State Beach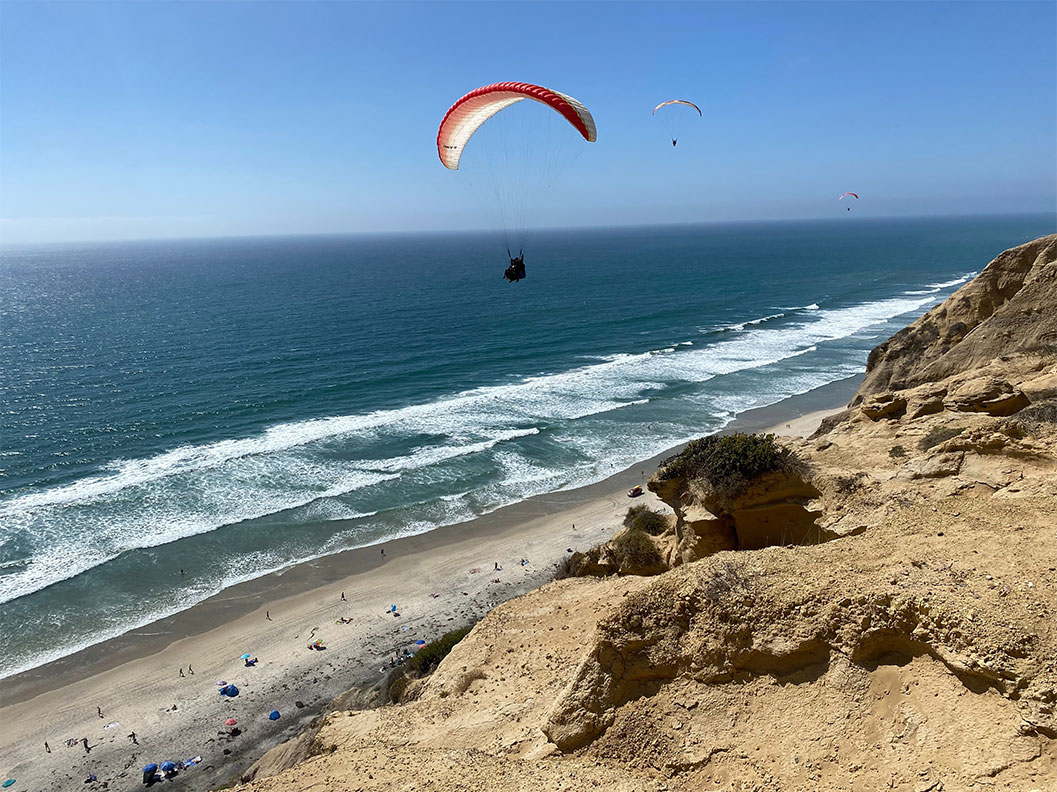 Torrey Pines State Beach is a picturesque shoreline formed by coastal erosion of the adjacent National Preserve, a favorite of local surfers and a quintessential Southern California beach, where morning walks are nice for a breath of fresh air and spectacular shoreline views, and limited free parking is available next to the beach.
3. Cabrillo National Monument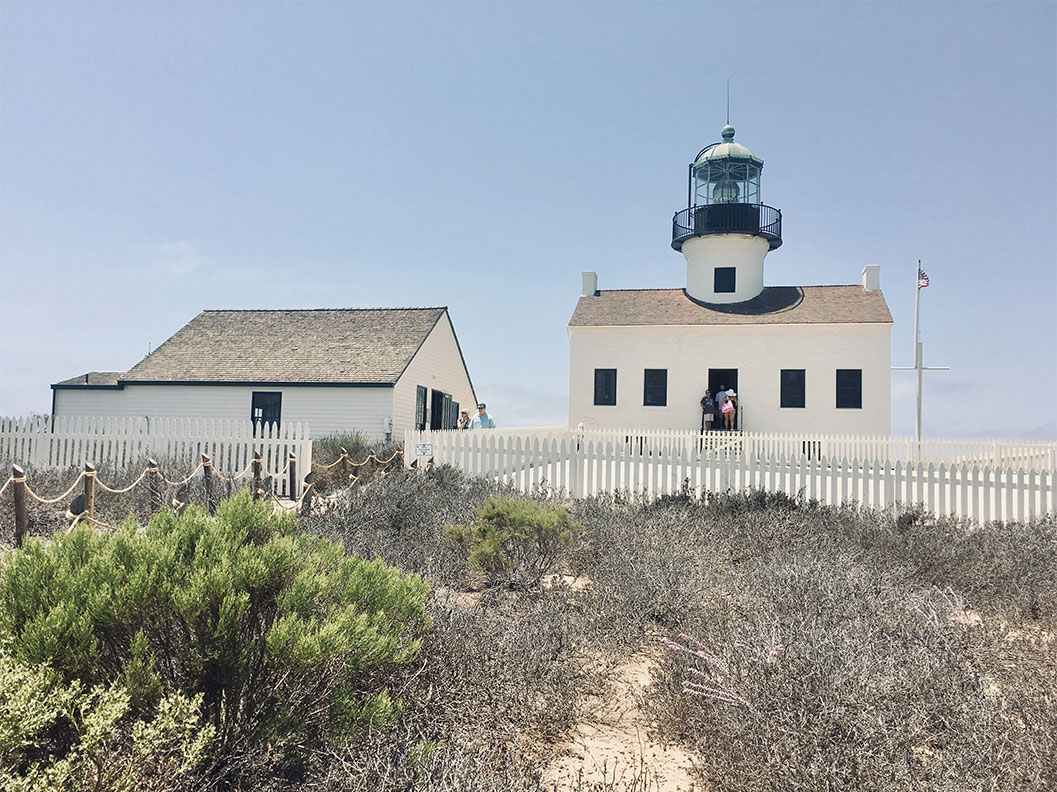 The Cabrillo National Monument provides unparalleled aerial views of San Diego's ocean and is regarded as the best place to see the ocean and the Mexican border. At the Whale Overlook, you can also see whales swimming across the ocean at the beginning of the year. The Old Point Loma Lighthouse, with its small revolving staircase and historic items preserved inside, is also a must-see.
4. Sunset Cliff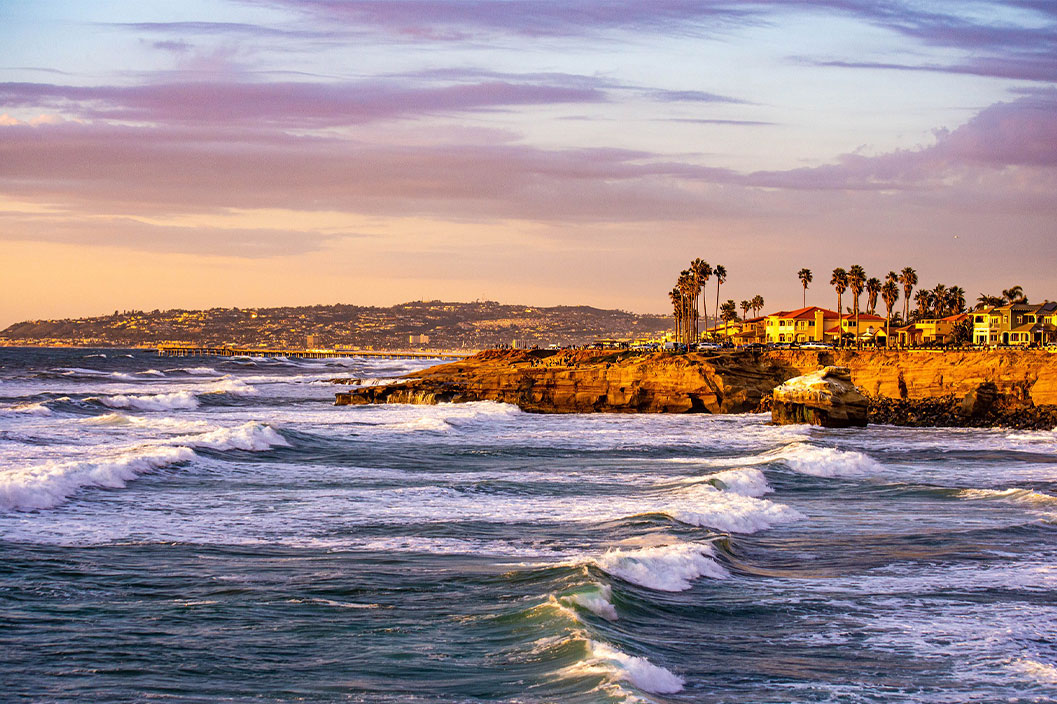 The sunset at San Diego Sunset Cliffs is breathtaking, making this location romantic. Sitting on the rocks on the quiet beach, looking out at the sunset-stained sea, you will notice that the view in front of you is like a painting as if you are also a part of it. If you arrive at the right time and are lucky enough, you will also see the magical green light on the sea as the sun sets.
5. Liberty Public Market
This brand new San Diego market is similar to Seattle's Pike Place Market, with a diverse selection of fresh food, wine, fruits and vegetables, baked goods, and art. The grassy area outside is frequently the site of lively events, including beer festivals. Baker & Olive olive oil store, where you can taste olive oil with a small spoon (eh? ), a fruit and vegetable stand, and a flower market are among the specialty stores. Baker & Olive olive oil store, where you can taste olive oil with a spoon (eh? ), fruit and vegetable stalls, a flower market, and beautiful outdoor gardens are among the shops.