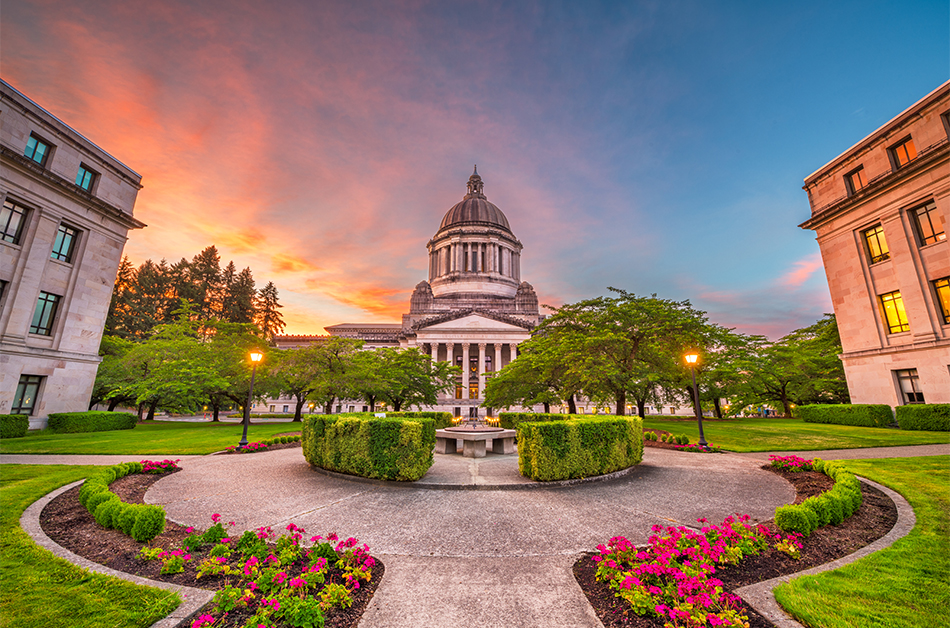 10 Best Cities to Visit in Washington State
Washington, located on the Pacific Northwest coast of the United States, is home to a diverse range of landscapes. Its vibrant cities are nestled among towering mountains, glistening lakes, and rocky coasts.
While the state's magnificent scenery is undoubtedly a draw, each of Washington's cities offers something fresh to discover, since each has its own distinct personality and culture. Whether you're wanting to visit fashionable and progressive Seattle, the wineries of Walla Walla, or Olympia's bustling arts and cultural scene, Washington's cities will never let you down.
1. Spokane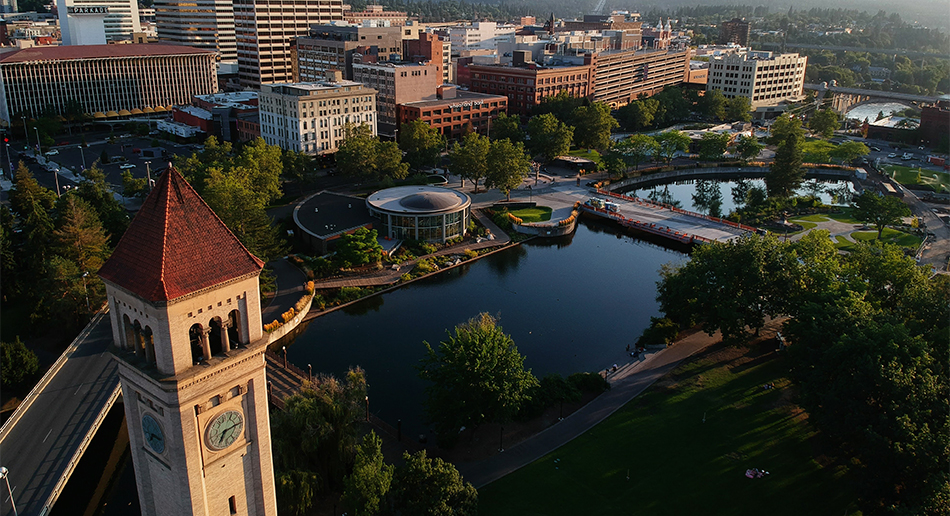 Spokane is the state's second biggest city, and its identity and history are inextricably linked to the river of the same name that passes through it, as well as a beautiful sequence of waterfalls that cascade through town.
Before European fur traders established on the river banks in the early 1800s, the Spokane tribe gathered and fished here for thousands of years. The river got covered by bridges and encircled by warehouses as the city developed and industrialized, until it was finally renovated for the 1974 World's Fair.
As a result, Riverfront Park has become one of Spokane's most popular attractions. Despite the fact that Spokane is sometimes neglected by tourists, its industrial architecture, excellent restaurants, and booming craft beer industry make it well worth a visit.
2. Seattle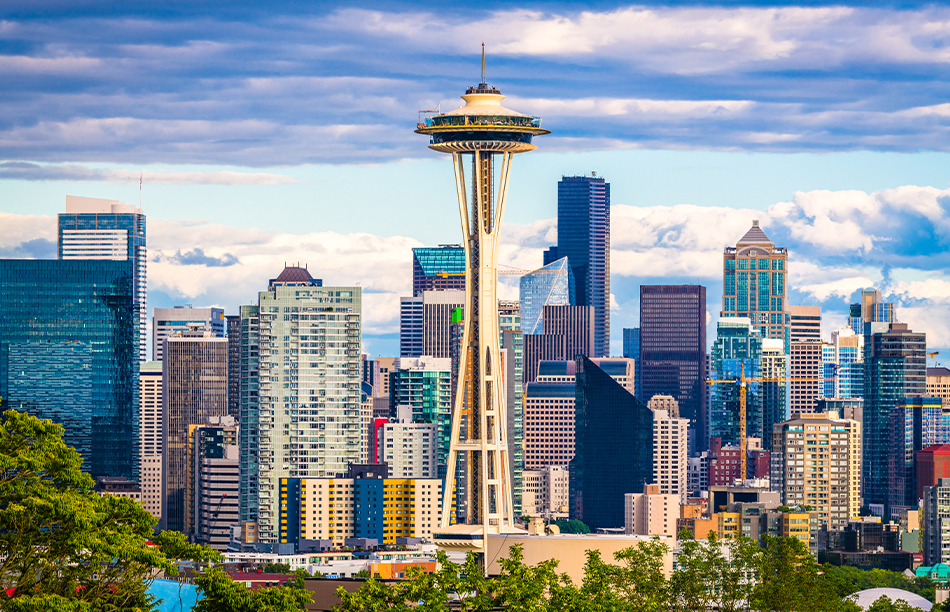 Seattle is a cosmopolitan city with many faces. It boasts a diverse range of neighborhoods, each with its own distinct feel and character.
Looking out over Elliott Bay, it's a very green and leafy area that's always pushing the envelope, whether it's with its wonderful local food and quirky coffee shops, its large selection of microbreweries, or in the tech industry, where worldwide firms like Amazon and Starbucks have offices.
There's much to see and do in Seattle, including prominent sights like Pike Place Market and the iconic Space Needle. The bay's glistening waters are surrounded by world-class museums and lovely architecture.
Exploring Seattle is always a pleasure, and each area offers something fresh and interesting to see, while the countryside around the city is breathtaking.
3. Bellingham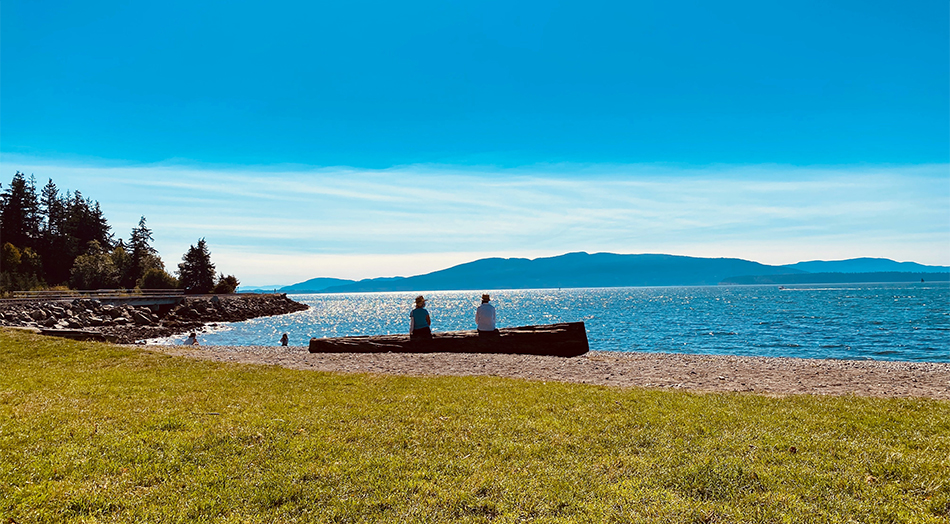 Bellingham, located on the same-named bay, is a fairly laid-back and liberal city. Old warehouses now contain quirky coffee shops, boutique businesses, and numerous fantastic restaurants, making its gorgeous waterfront a highly hip destination to visit.
Bellingham, which is home to a varied mix of seniors and students, was formerly four different communities that gradually amalgamated into one another. This is reflected in the distinct looks and feel of the city, with old Fairhaven being the most appealing and intriguing of the bunch.
Bellingham, located in the top left-hand corner of the state, is closer to Vancouver than Seattle and is an excellent spot to stop if you're traveling to Canada. Alternatively, take to the road and travel the North Cascade Loop, which will take you all the way around the lovely state.
4. Bellevue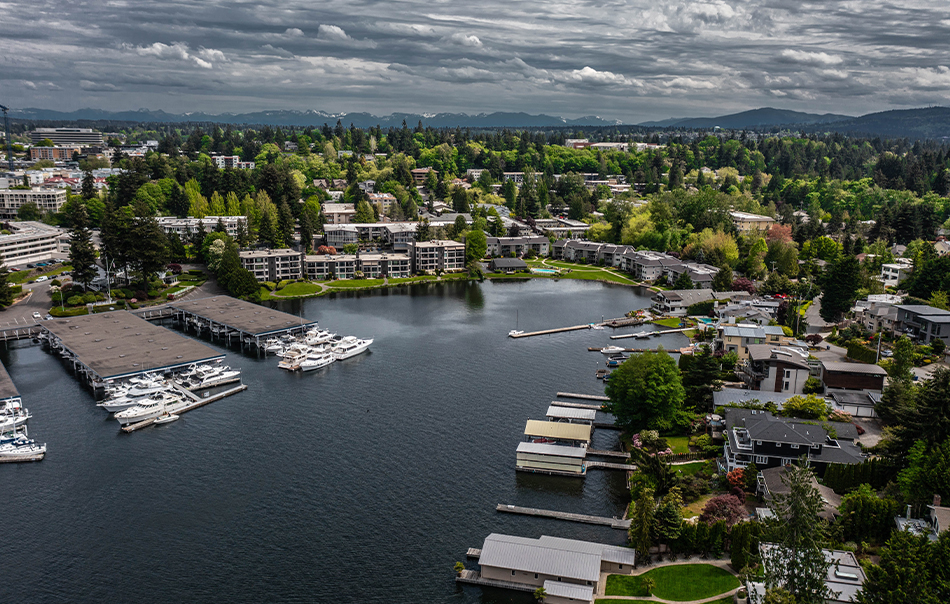 Bellevue, located just east of Seattle on the beaches of Lake Washington, is usually regarded as one of the nicest locations to live in the United States.
The city, which is upscale with lots of nice stores and contemporary boutiques, has some lovely waterfront restaurants; having lunch while staring out over the lake and its boat-filled marinas is a delightful experience.
Bellevue's closeness to Seattle makes it a fantastic choice if you're looking for an easy day trip, with several lovely parks strewn about and some pure environment and hiking trails nearby in Cougar Mountain Regional Wildland Park.
5. Tacoma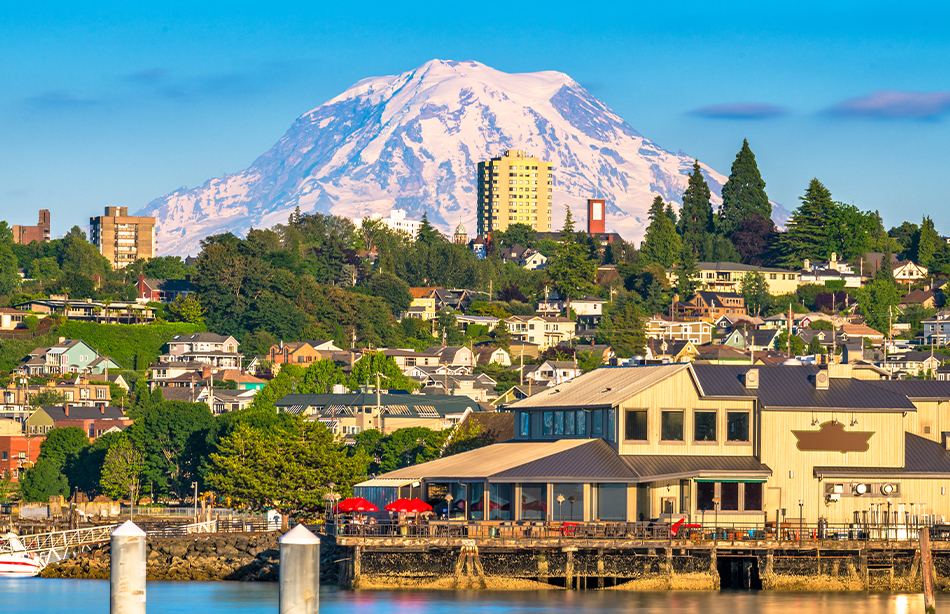 Tacoma is a nice destination to visit and has greatly improved its image in recent years, despite its reputation for the 'Tacoma Aroma,' which comes from the city's paper mills.
While it may not have the attractions of other cities in the state, Tacoma does have a number of intriguing museums, including an art museum and a history museum that are both regarded among the finest in the state for introducing visitors to the people and culture of the Northwest.
There is some excellent scenery on display along the shores of Commencement Bay. There are many stores, restaurants, and pubs to explore in Tacoma's newly restored downtown neighborhood.
6. Olympia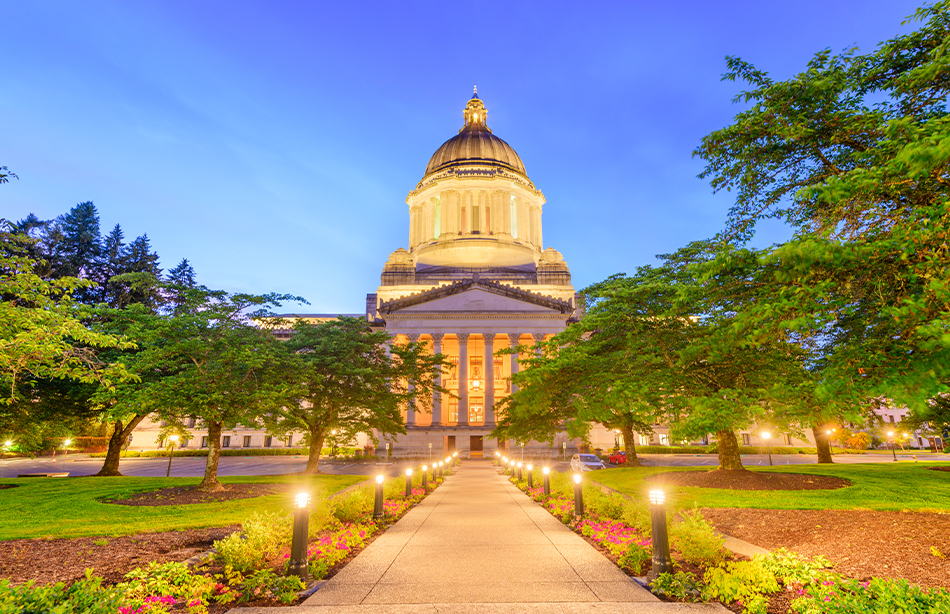 Olympia, the state capital of Washington, is situated on the banks of Capitol Lake, with the spectacular Olympic Mountains in the horizon.
Despite its small size, the city boasts a vibrant art, cultural, and music scene; it is a forward-thinking and creative community with its own distinct personality.
There are a variety of stunning structures, with the State Capitol Building standing out as the undisputed standout. Check out a show at one of the city's many pubs and music venues before you leave.
7. Port Angeles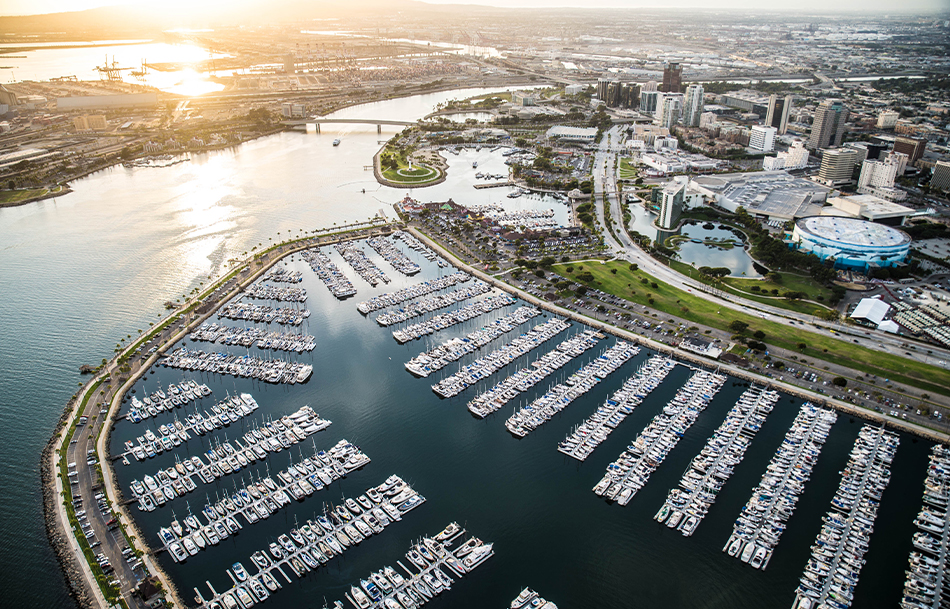 Great mountains provide a beautiful background to Port Angeles, which has a delightful shoreline where you can get a bite to eat or sit and have a coffee while taking in the sights.
The town was founded in 1862 as a military reserve, but currently its economy is based on the forestry sector. The majority of visitors primarily utilize it as a gateway to neighboring Victoria, the beautiful San Juan Islands, and Olympic National Park's stunning wildness.
While it may be fairly dismal in the winter, there are some beautiful beaches nearby in the summer. Kayaking, hiking, and windsurfing are just a few of the amazing outdoor activities available.
8. Yakima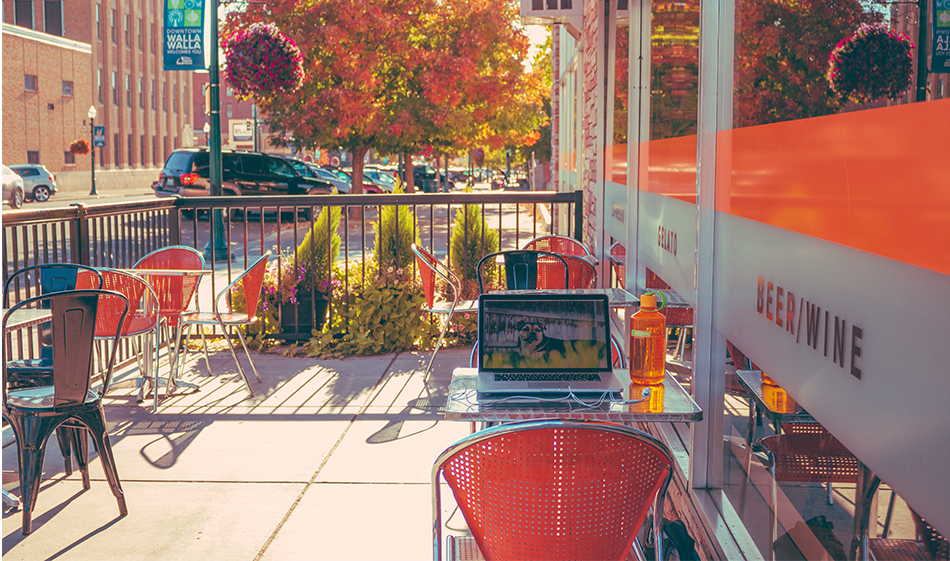 The picturesque tiny villages and vineyards that surround it are the major draw.
A couple of days spent wandering around the picturesque countryside and sipping wonderful wine is a delightful way to spend a couple of days. The Yakama Nation Cultural Heritage Center is a must-see for anybody interested in Native American culture and history.
9. Walla Walla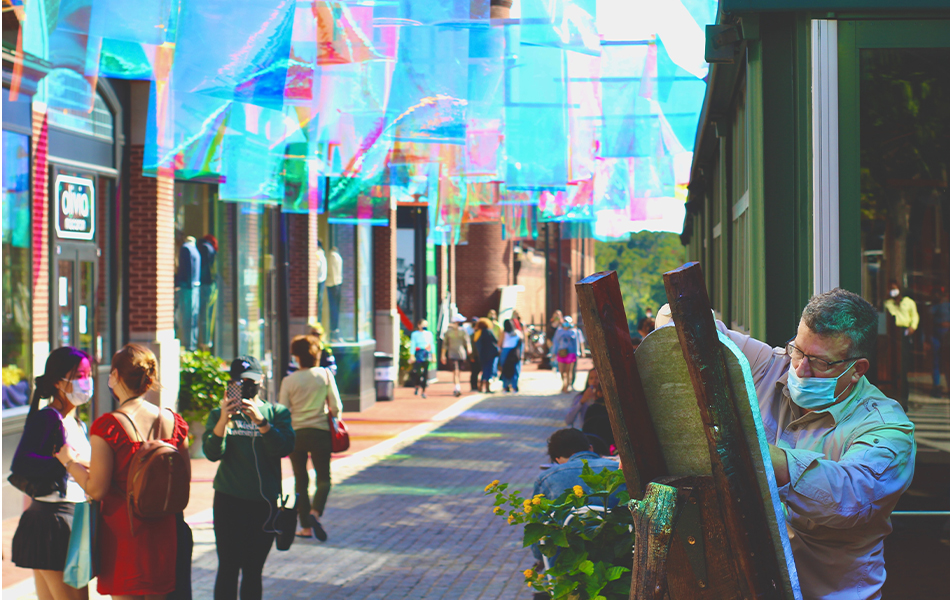 Walla Walla's wine business is expanding, and it now challenges California with its wonderful wines. It is set in a gorgeous valley with rolling hills, wheat fields, and vineyards around it.
While most tourists come to experience the great wines and superb restaurants, the city also boasts a number of historic locations to visit on the Oregon Trail, including the Fort Walla Walla Museum, which performs fascinating reenactments on occasion.
Walla Walla is a welcome town that is as attractive as it is energetic and cheerful, with a college town feel to it.
10. Redmond
Redmond, located just northeast of Bellevue, is a terrific alternative for seeing another of Washington's beautiful cities due to its proximity to the city, and indeed Seattle.
Redmond, which is home to Microsoft and a slew of other businesses, offers a plethora of beautiful riding routes. If you want to spend some time in nature, Marymoor Park and Lake Sammamish are both close by.
There are plenty of stores, restaurants, and cafés to select from in the downtown area, and Redmond has a slower pace of life than Seattle.