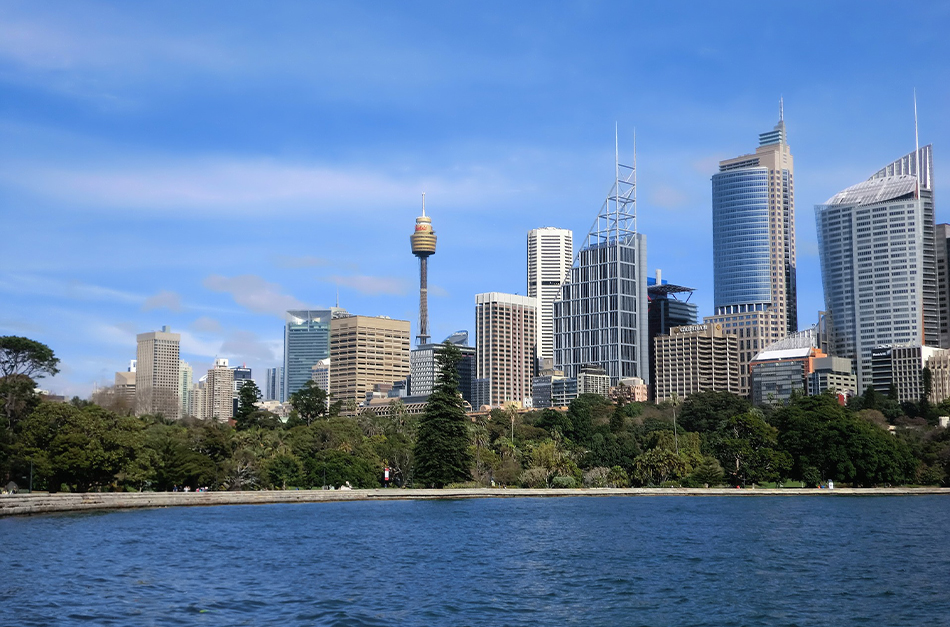 10 Top Favorite Places to Visit in New South Wales
New South Wales (NSW) is Australia's oldest and most varied state. Sydney shines as the state capital, with top-notch restaurants, galleries, and museums, as well as notable tourist attractions like the Sydney Opera House and the Sydney Harbour Bridge. If you travel outside this lovely port city, you'll discover a state full of surprises.
Climb or ski the Snowy Mountains' rugged peaks, hunt for opals in red-earthed Outback towns, hike through World Heritage-listed rainforests, dive Lord Howe Island's coral reefs, and step back in time at Norfolk Island's World Heritage historic sites.
Learn more about this dynamic state by checking out our list of New South Wales' best places to visit.
1. The Blue Mountains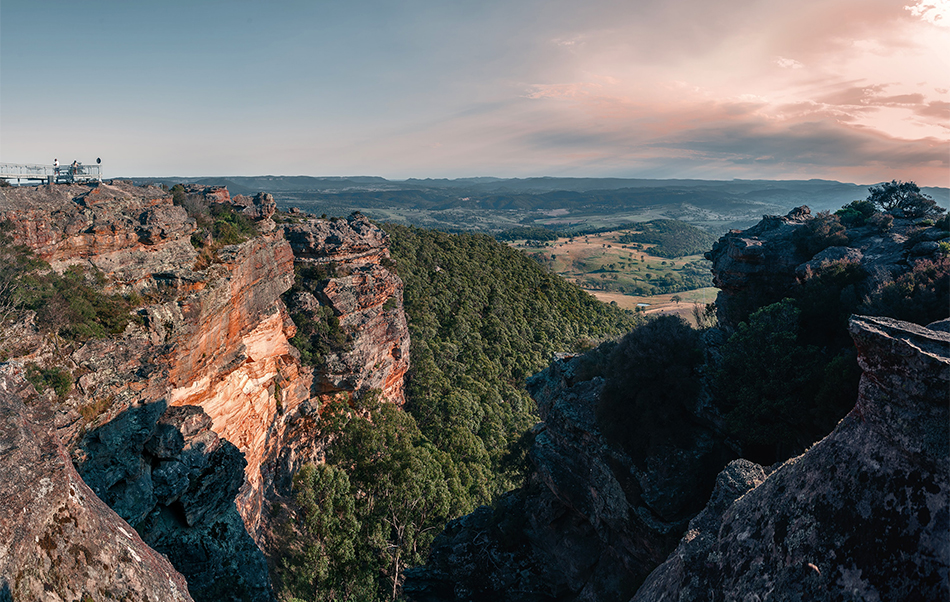 The Blue Mountains are New South Wales' most beautiful tourist destinations. This area has been a favorite vacation spot for nature lovers for over a century.
The mountains rise abruptly from the coastal plain about 65 kilometers west of the city, combining stunning gorges, waterfalls, rock formations, and holy Aboriginal sites with excellent visitor facilities. The region is one of the state's beautiful World Heritage Sites, named for the blue haze caused by the many eucalyptus trees.
Hiking, rock climbing, abseiling, mountain riding, and shooting the breathtaking grandeur are popular activities in the Blue Mountains. Make sure you leave enough time to see all of the significant sites. Wentworth Falls, the Three Sisters sandstone rock formations, and the Blue Mountains Botanic Garden Mount Tomah are all must-sees.
2. Byron Bay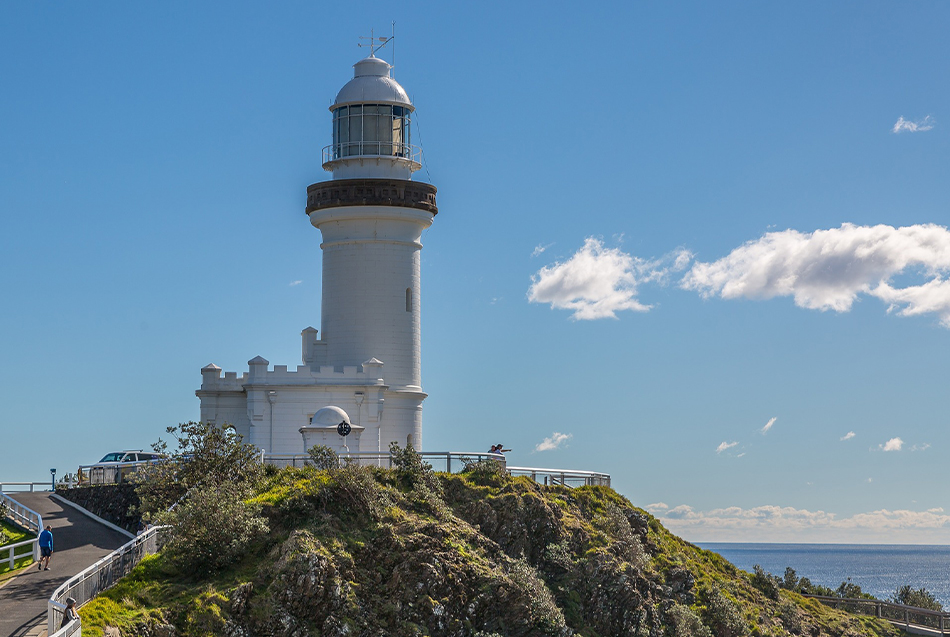 Byron Bay is a popular destination for surfers and New Age environment lovers on the north coast. A long stretch of golden sand fronts the ocean, and a wonderful stroll along the Cape Byron Track leads to Australia's most easterly point and its iconic lighthouse. Water sports abound as dolphins and whales frolic in the waterways.
Wollumbin National Park, a World Heritage Site with quiet woods and waterfalls, is located in the hinterland. In addition to colorful markets, Byron is famous for its health retreats, spa facilities, and luxury boutique hotels.
3. Kangaroo Valley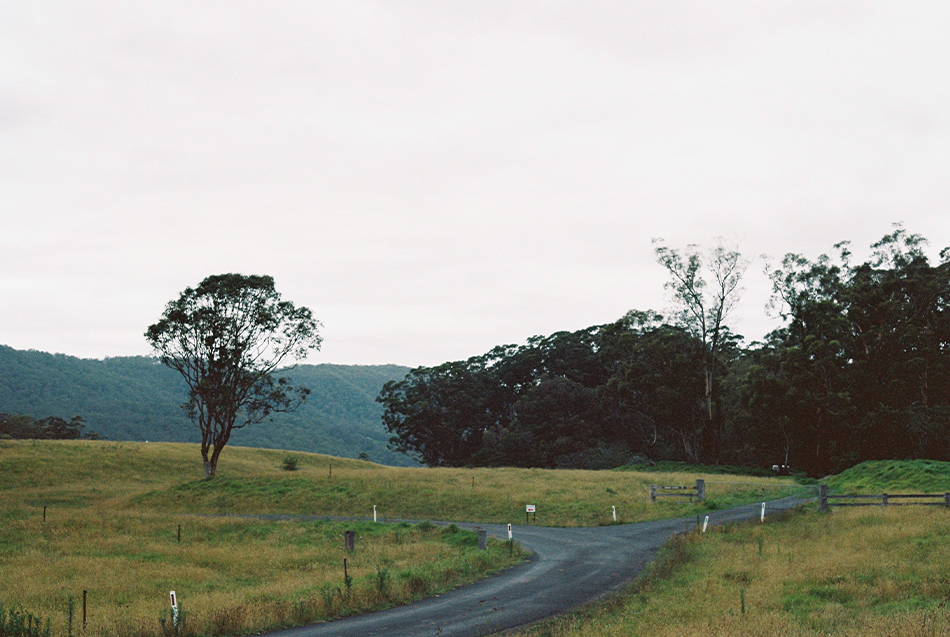 The Kangaroo Valley is a traditional Australian country town with lush greenery. It's about a two-hour journey southwest of Sydney in the picturesque Shoalhaven Region, surrounded by lushly shrouded escarpments and undulating grasslands.
The elegant, historic Hampden Bridge, which spans the Kangaroo River and is Australia's sole intact wooden suspension bridge, is perhaps the town's most distinguishing landmark.
In the gorgeous Kangaroo Valley, there are plenty of things to do. Popular activities include horseback riding, hiking, golfing, kayaking along rivers and creeks, and learning about local history at the Pioneer Village Museum.
The natural world is also a highlight. In Morton National Park, don't miss the spectacular Fitzroy Falls, and keep an eye out for the eponymous marsupials, as well as wallabies, especially at Tallowa Dam, where you can also kayak and fish.
With its abundance of fresh fruit, quaint tea shops, and farmers' markets, the Kangaroo Valley is also gaining a reputation as a gastronomic destination. Try to fit in a cooking class, and don't miss Kangaroo Valley Pie Shop in Barrengarry Old Store for fresh-baked pies.
4. Coffs Harbour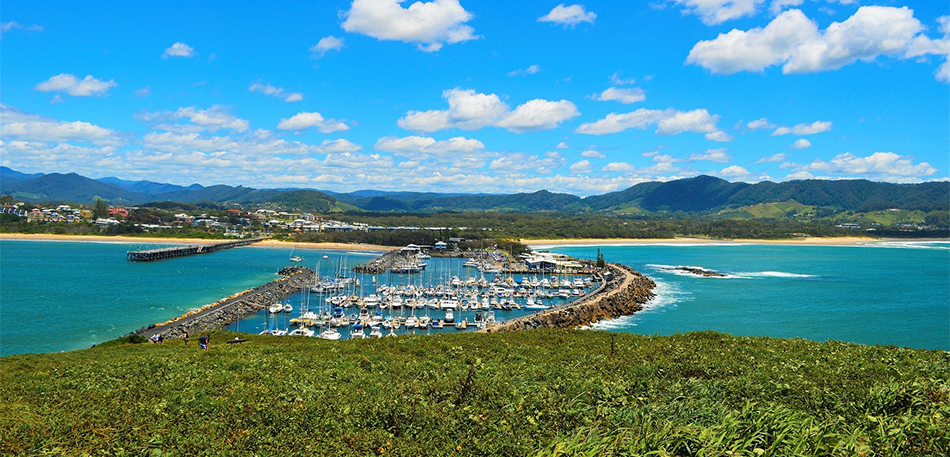 Coffs Harbour is a popular holiday destination for families, thanks to its lovely beaches and moderate, subtropical climate. The town is known for its Big Banana, which features intriguing displays, sweet banana-inspired foods, and kid-friendly attractions as a tribute to the local banana-growing business.
The majority of Coffs Harbour's favorite activities focus around the water. You can relax on uncrowded beaches, fish, surf, dive, kayak, and visit the Muttonbird Island Nature Reserve along the coast.
Nature lovers can explore the rainforest and waterfalls of Dorrigo National Park, a World Heritage Area, some 50 kilometers west of Coffs Harbour. You can find a line of lovely beaches and the town of Grafton to the north. Grafton is known for its jacaranda trees and is close to six big national parks, including the Gibraltar Range National Park (Glen Innes) and Washpool National Park. Both are World Heritage Areas.
5. Armidale
In New South Wales Northern Tablelands, the magnificent university town of Armidale is a city of four seasons.
Heritage tours of the town's wonderful ancient buildings and visits to the superb galleries, parks, and museums are all highlights of a visit here. The Saints Mary and Joseph Catholic Cathedral is a well-known landmark, and the University of New England gives this majestic town a youthful tinge.
Surrounding the city are pristine wilderness areas with attractions for families and nature lovers and plenty of outdoor excursions.
Waterfall Way is a must-see if you're driving to Armidale. From river-carved valleys and World Heritage-listed rainforest to gorgeous cascades, this 185-kilometer scenic journey connects the coastal town of Coffs Harbour with Armidale, offering beautiful beauty around almost every bend.
The route also runs through five national parks: Dorrigo National Park, Wollomombi Gorge and Falls, one of Australia's highest waterfalls, and New England and Oxley Wild Rivers national parks.
6. The Hunter Valley
One of Australia's most famous grape-growing regions is the Hunter Valley, about a two-hour drive north of Sydney. It's also a popular weekend getaway from Sydney, particularly among gourmets who come for the delicious farm-fresh fruit.
The gorgeous Hunter Valley Gardens, many great art galleries, and large tracts of untouched bushland are all the Hunter Valley region highlights.
Hike through the ancient rain forest and view stunning waterfalls and various species at Barrington Tops National Park, inscribed on the UNESCO World Heritage List.
Wollemi National Park, one of NSW's major national parks, is also in the area. Newcastle is one of the region's main cities, and it's a terrific spot to come if you're looking for a city bustle following your country's escape. After Sydney, it's one of the largest cities in New South Wales, featuring museums, galleries, great cafés and restaurants, and a vibrant entertainment scene.
7. Sydney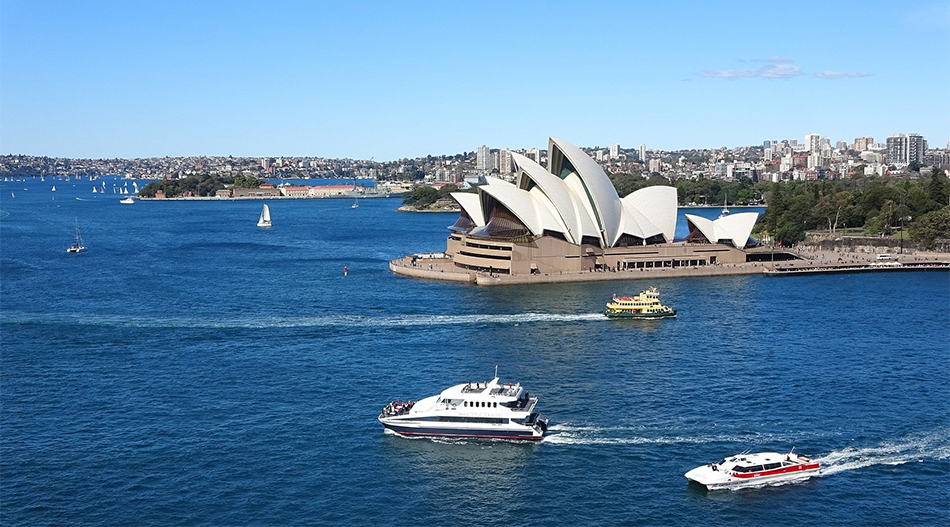 As the state capital of NSWSW, Sydney is one of the world's most enticing cities. The crown jewel is the sparkling blue harbor, graced by the iconic Sydney Opera House and harbor bridge. Take a ferry or harbor cruise to fully appreciate these top Sydney attractions and the city's stunning waterfront location.
Sydney offers a diverse range of activities, including world-class restaurants, festivals, galleries, and museums. Take a stroll through the ancient Rocks district's cobblestone alleyways, stroll through the Royal Botanic Gardens, or climb the Sydney Harbour Bridge. One of the top New South Wales attractions for families, Darling Harbor also has stores, restaurants, and tourist attractions.
Sydney is well-known for its beautiful beaches. You can relax on Bondi Beach, learn to surf at Manly, or paddle in the calm waters of Balmoral.
8. Norfolk Island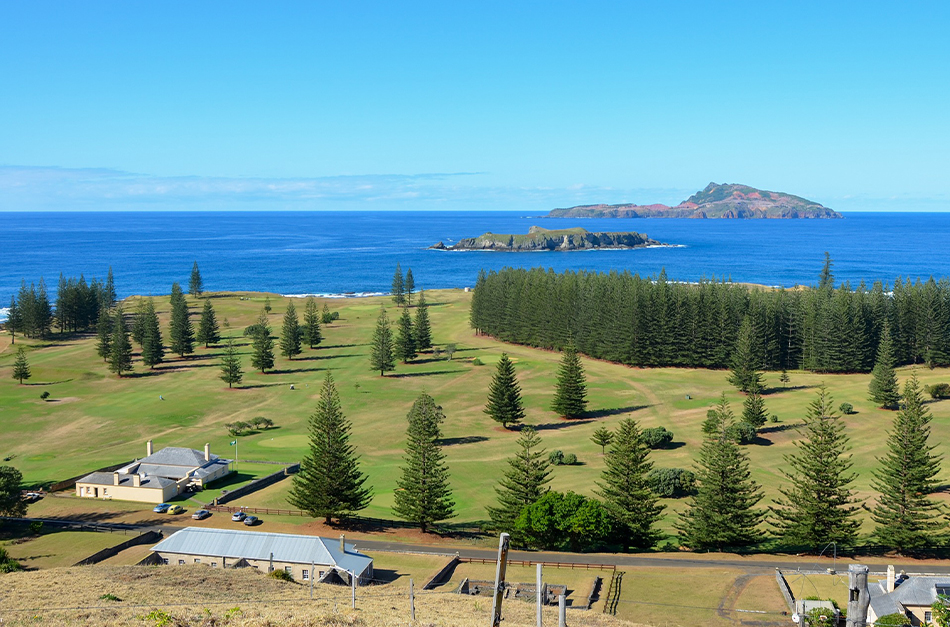 Norfolk Island, formerly a harsh penal colony, is now a delightful vacation destination with World Heritage-listed historical monuments.
Today, you may visit the remnants of old towns and visit the island's great museums to learn about the island's Polynesian heritage and colonial past. National parks and reserves cover a third of the emerald island, providing scenic hiking and bike paths, excellent birdlife, and sweeping green landscapes sprinkled with endemic Norfolk Island pines.
Water sports are a must-do. On Norfolk Island, diving, swimming, and snorkeling are popular activities, and beachgoers will find a few hidden caves carved into the rugged and rocky coastline. Offshore are coral reefs, and the fishing is excellent in these distant areas.
9. The Snowy Mountains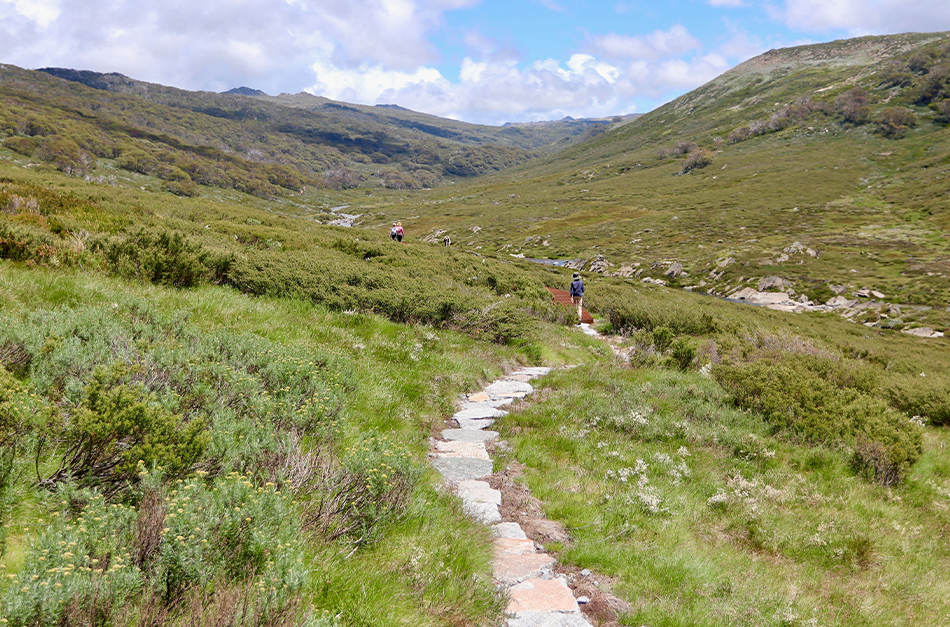 Kosciuszko National Park is a popular tourist destination in the Snowy Mountains. This UNESCO Biosphere Reserve is a popular tourist destination all year. The easily accessible alpine terrain of snow gum forests and glacial lakes attracts hordes of bushwalkers, climbers, anglers, horseback riders, mountain bikers, and water sports enthusiasts in the winter. The easily accessible alpine terrain of snow gum forests and glacial lakes attracts hordes of bushwalkers, climbers, anglers, horseback riders, mountain bikers, and water sports enthusiasts in the summer.
Are you looking for a place to stay in the Snowy Mountains? Jindabyne is a superb base for alpine excursions and is known for its exceptional trout fishing.
10. The South Coast's Beaches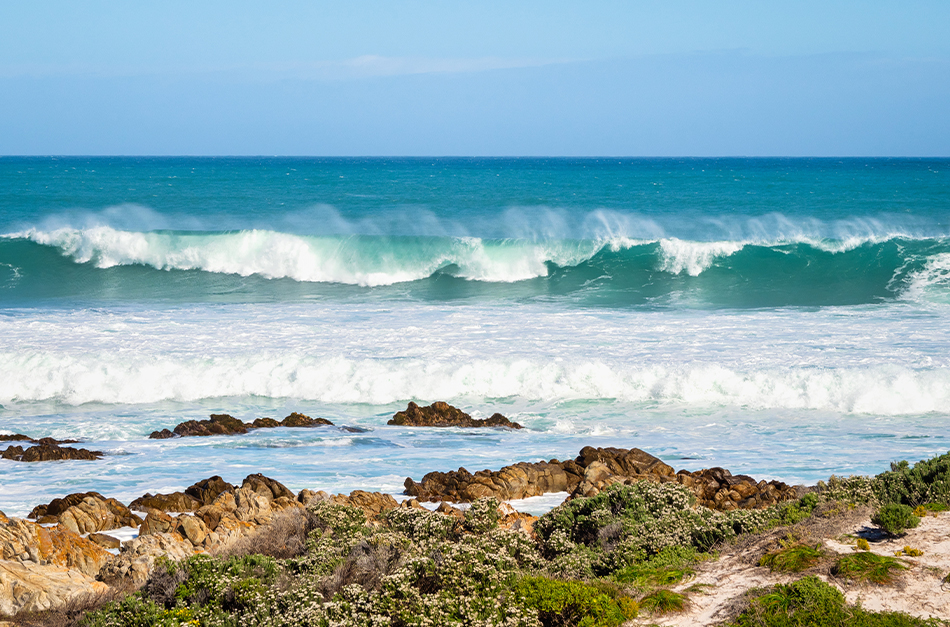 The South Coast of New South Wales is ideal for those who enjoy beaches, rural landscapes, and beautiful small villages. This region, which stretches from Sydney's southern outskirts to the Victorian border, is home to some of the state's most spectacular white-sand beaches contrasted against the Great Dividing Range's black summits. The shore is surrounded by rolling green hills, lakes, inlets, and forests, and the climate is moderate all year.
A variety of modest holiday destinations are dotted around the shore. Many beaches offer fantastic water sports options, such as swimming, fishing, snorkeling, and surfing. The world's largest blowhole is located in Kiama, and Jervis Bay is notable for its brilliant powder-soft beaches. Nearby, one of Australia's top beaches is Hyams Beach, which is said to have the world's whitest sand. Batemans Bay also has beautiful beaches and the Batemans Bay Snorkelling Trail.
Eden, a historic fishing community formerly a prosperous whaling station, is one of the most southerly sites on the coast. Ben Boyd National Park, located north and south of town, offers spectacular views of reddish sandstone cliffs from Boyd's Tower, a former lighthouse.