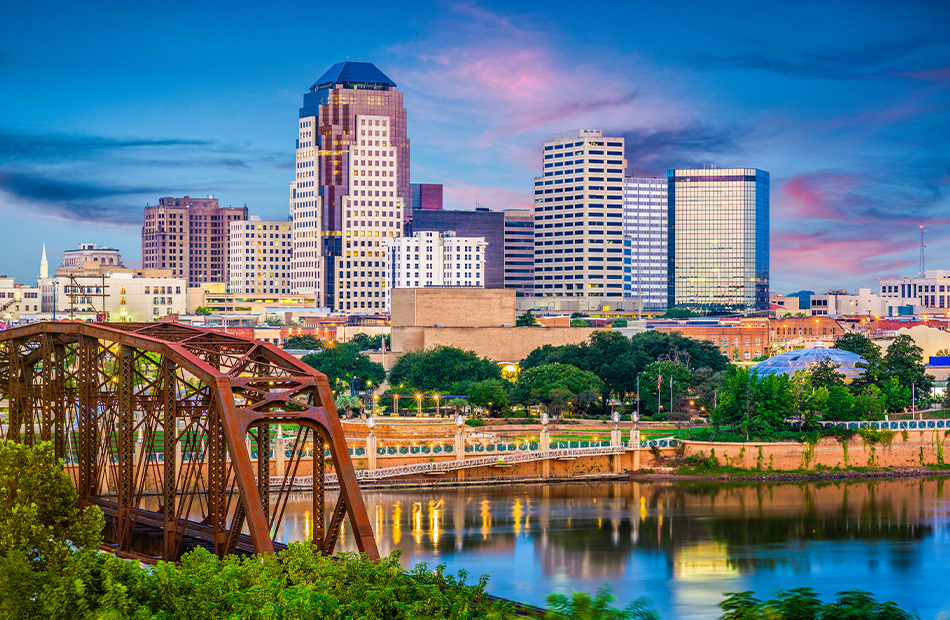 10 Top-Rated Tourist Attracions in Louisiana
Louisiana, located in the United States Deep South, is known for its enthralling Cajun and Creole culture, which is influenced by Acadian, French, and Spanish elements. You can best experience the seductive blend of music, cuisines, and languages in Lafayette and Baton Rouge, the state capital. New Orleans is a must-see with its fabulous French Quarter, fantastic Mardi Gras events, and other tourist attractions.
Exploring a rich mix of history, culture, and tradition, as well as its gorgeous landscapes, are among the things to do in Louisiana. The great Mississippi River forms the state's eastern boundary as it flows to the warm waters of the sparkling Gulf of Mexico.
1. New Orleans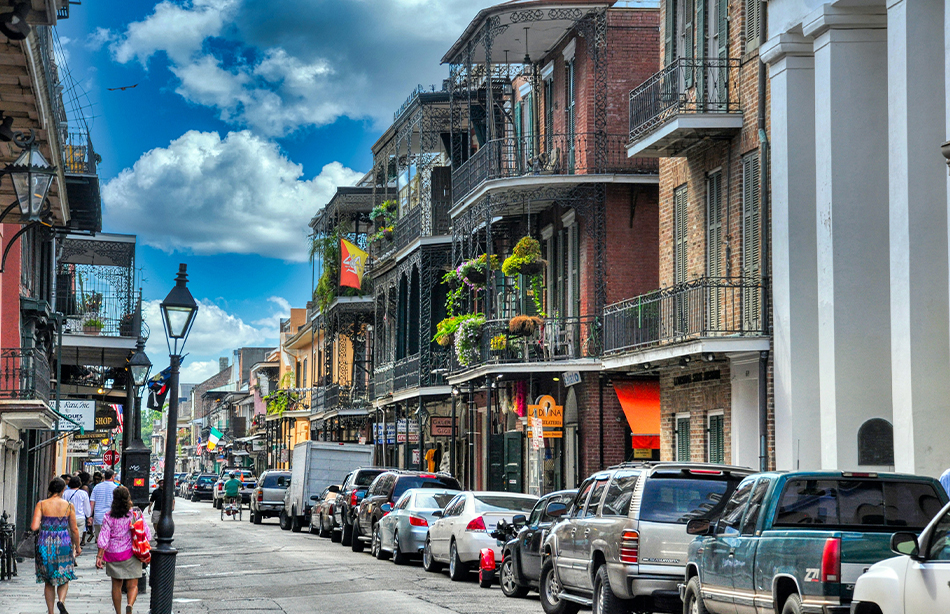 New Orleans, sometimes known as the Big Easy, is unlike anywhere else in the United States. It's a little Creole, a little Cajun, a little Southern, and a whole lot of French. The city, located in southeastern Louisiana, is well-known for its annual Mardi Gras carnival.
The French Quarter is New Orleans' most popular tourist destination, and it's simple to understand why. Jackson Square, a pedestrian area, overshadowed by the spires of the old St. Louis Cathedral, is located there. Bourbon Street, where live music and refreshing beverages call from dawn tonight, is also located in the French Quarter. It's also where you'll find the legendary Cafe du Monde, which serves beignets and chicory coffee.
2. Jackson Square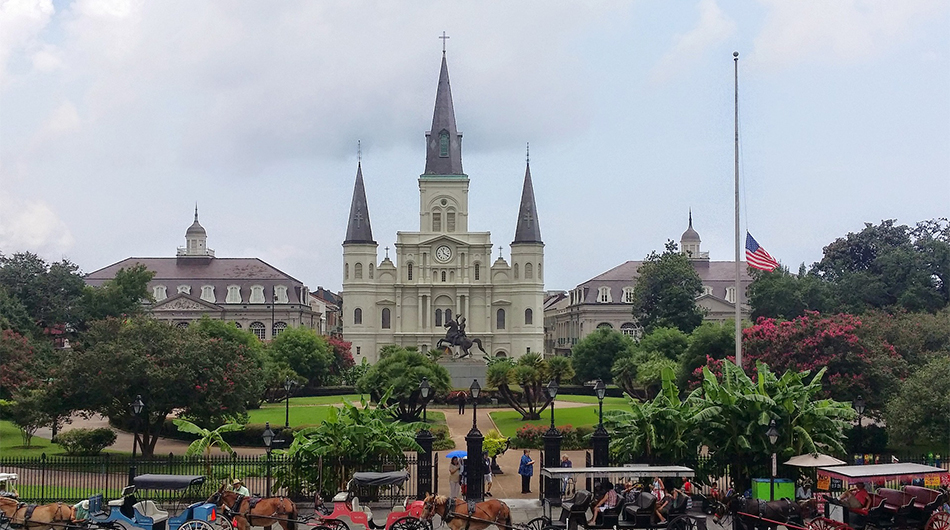 In the historic core of the French Quarter, Jackson Square is one of New Orleans' most famous and gorgeous tourist attractions. It is widely regarded as one of the best public areas and town squares in the United States, with many intriguing and spectacular historical sites.
The famous Louisiana Purchase took place in this attractive park, designated a National Historic Landmark in 1960. Its magnificent planted grounds are surrounded by beautiful facades, with the astonishing Pontalba Buildings and the grand Saint Louis Cathedral overlooking its exquisite limits, as befitting such a historic occasion.
At its heart lies a magnificent monument of Andrew Jackson, the seventh president of the United States, the historic square is named. The area is often bustling with street artists and musicians, yet it maintains a relaxed atmosphere. The lovely structures that line the plaza also house cafes, stores, and restaurants.
3. Baton Rouge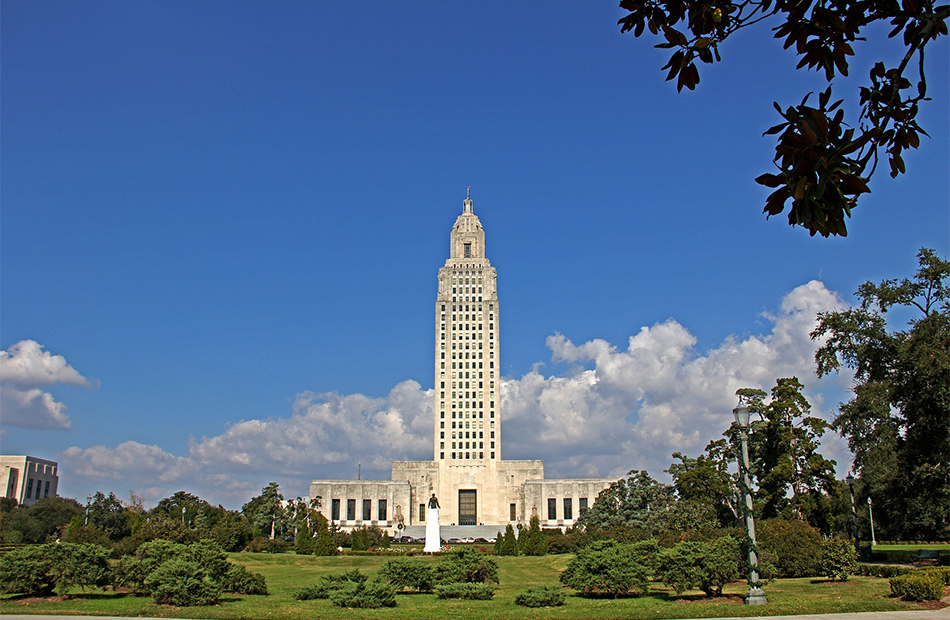 Although New Orleans is the state's most popular tourist destination, Baton Rouge is the state's historical capital. LSU, or Louisiana State University, is a popular tourist destination in the city, and the 100-year-old campus is a sight to behold.
Sports stadiums, Indian mounds, the Greek theater, and multiple lakes available to the public are just a few of the reasons to visit the LSU campus. The Art Deco Louisiana State Capitol is a lovely landmark, but many residents feel that the 19th-century Old State Capitol is even more so.
4. Natchitoches
Natchitoches is Louisiana's oldest colony, with many French and Spanish colonial buildings. Natchitoches was founded as a French colony at the beginning of the 18th century and is today noted for its historic quarter.
A brick street running around Cane River Lake is the ideal starting point for a walking tour, with attractive colonial residences and several beds & breakfasts offering modest lodging and afternoon teas. The Fort Saint-Jean Baptiste, an actual 18th-century fort that includes military maneuvers and daily colonial life reenactments, is a must-see for history buffs.
5. Breaux Bridge
Breaux Bridge is a tiny parish community located just outside of Lafayette. This quaint site is renowned as the "Gateway to Cajun Culture," It is an excellent introduction to Southern Louisiana's customs, food, and history.
Most significantly, Breaux Bridge is the world's crawfish capital. The Breaux Bridge Crawfish Festival attracts hundreds of visitors every May. Zydeco music will make you want to dance in the streets with the natives, and there will be enough excellent fresh crawfish to go around.
6. Avery Island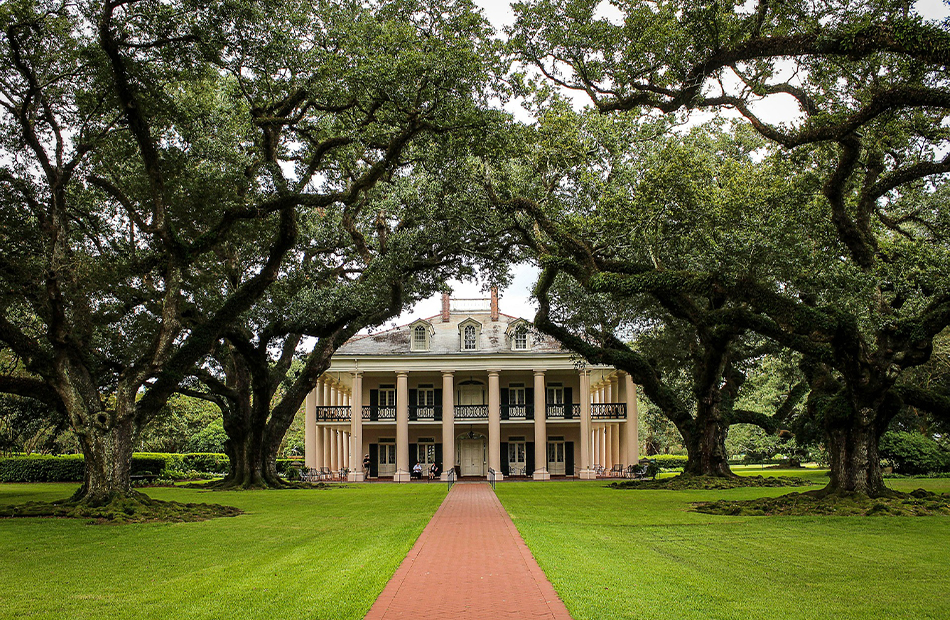 Avery Island lies in Iberia Parish, just minutes from Vermilion Bay. Avery Island is located inland and is a salt dome despite its name. Most people are familiar with Avery Island since it is home to Tabasco sauce, a fiery condiment. The Tabasco factory is the most popular attraction, and guided tours are intriguing.
On the other hand, the Tabasco brand is more than just a facility on Avery Island. Tabasco also maintains a bird refuge and botanical gardens. Exploring the grounds is a great way to learn about the local animals and is a must-do on Avery Island.
7. Grand Isle
Grand Isle is a barrier island located where Barataria Bay meets the Gulf of Mexico. The principal settlement on the aisle bears the same name. Although Grand Isle is only 100 miles south of New Orleans, it has an entirely different vibe.
This seaside town preserves its beauty and individuality despite hurricanes and calamities such as the BP Gulf oil leak. Swimming, canoeing, and fishing are all popular activities at Grand Isle State Park, which overlooks the Gulf of Mexico.
Fishing rodeos bring the community together in the summer and supply plenty of fresh fish for local eateries. Fishing charters are prevalent on Grand Isle, and they are the most excellent method to capture a great catch.
8. Old State Capitol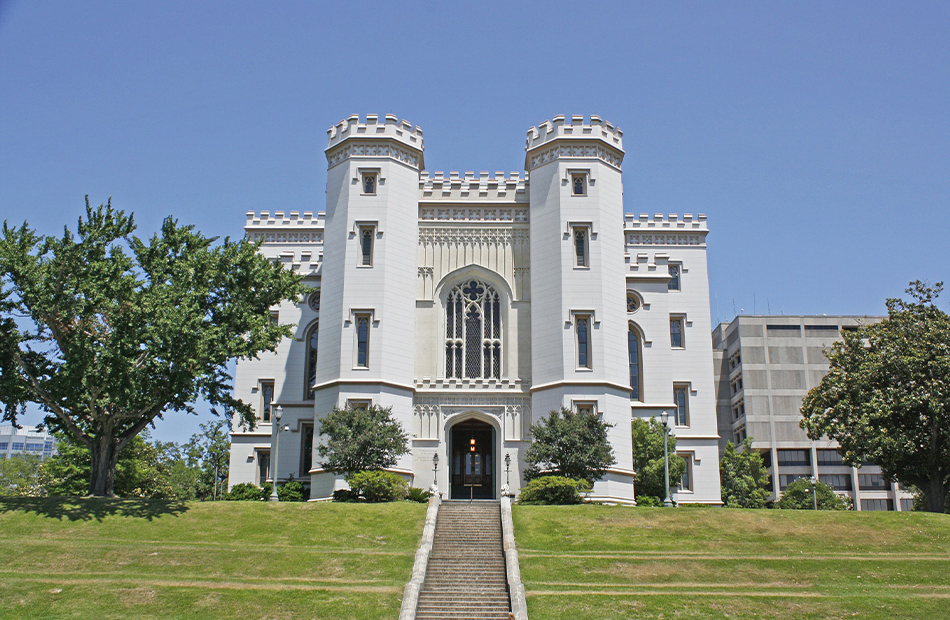 The Old State Capitol has a charming and unusual style that appears more like a castle than a historic government structure. It is one of the city's most popular tourist attractions, situated on a cliff overlooking the Mississippi River in the middle of Baton Rouge.
The National Historic Landmark, constructed between 1847 and 1852, has beautiful Gothic Revival architecture with crenelations and towers and a stunning facade. The inside is equally impressive, with a magnificent spiral staircase and stained-glass dome at the heart of several exquisite rooms and galleries.
'Louisiana Castle,' as it is commonly known, was utilized by various veterans' groups for several decades after the state's seat of government was transferred to the new capitol building in 1932. It now houses the excellent Museum of Political History, which has a variety of instructive and interactive exhibitions on the state's history, culture, and legacy.
9. Shreveport
Close to Arkansas and Texas, Shreveport is a real melting pot of ethnicities and backgrounds, which opens up a slew of social and economic possibilities. Whether you're relocating as a family, with a partner, or on your own, the state's third-biggest city has plenty to offer.
With an average rent of $985 per month, Shreveport's overall cost of living is 8.4 percent lower than the national average. You'll be able to visit 20 local museums, dozens of public parks, and 11 live music venues, all from your new home.
Health care, construction, and retail are some of the leading businesses in town, with a terrific average commute. After work, you may enjoy a busy nightlife or a delightful restaurant scene, complete with exquisite crawfish.
10. Laura Plantation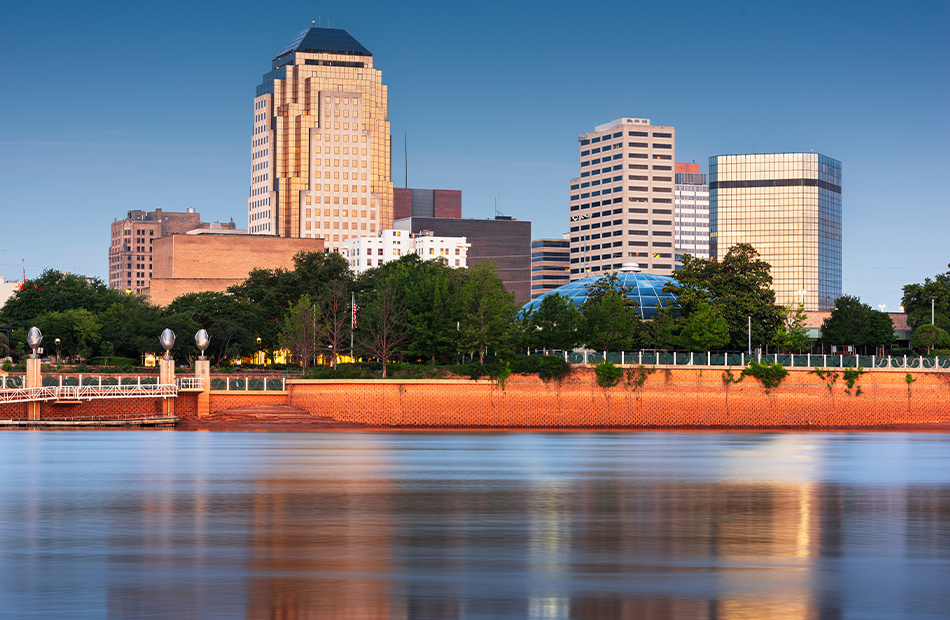 The Laura Plantation is located on the banks of the Mississippi River. When it was known as the Duparc Plantation, this Creole plantation prospered in the early nineteenth century. Sugar cane was grown and harvested on the property before the Civil War.
Six slave cottages still stand on the site, representing a dark chapter in American history. The origins of the Br'er Rabbit stories were collected among these slave huts, many of which were based on West African tradition. Because most of the plantation's architecture has been restored, taking a guided tour is like taking a step back in time.