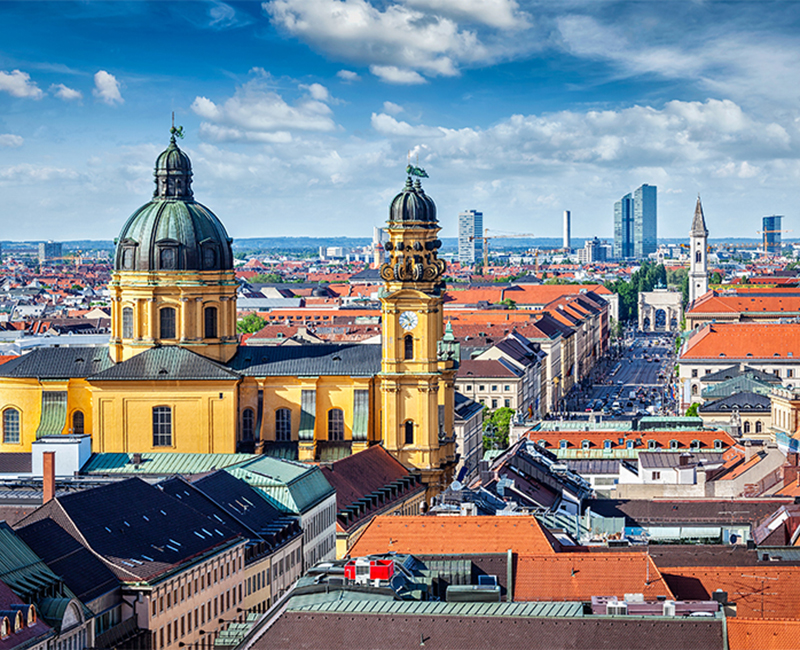 Top10 Best Cities to Visit in Germany
The Federal Republic of Germany, located in Central Europe, consists of 16 federates, and Berlin is its capital and largest city. Germany is an industrial country, with automobile and machinery manufacturing, chemical industry, electrical industry, and other industries leading the world. There are rich travel resources throughout Germany, and the attractions of each city have their own characteristics. There are 38 World Heritage sites in Germany, including historic sites, urban landmarks, important industrial facilities, and extraordinary natural landscapes, which are all impressive.
1. Berlin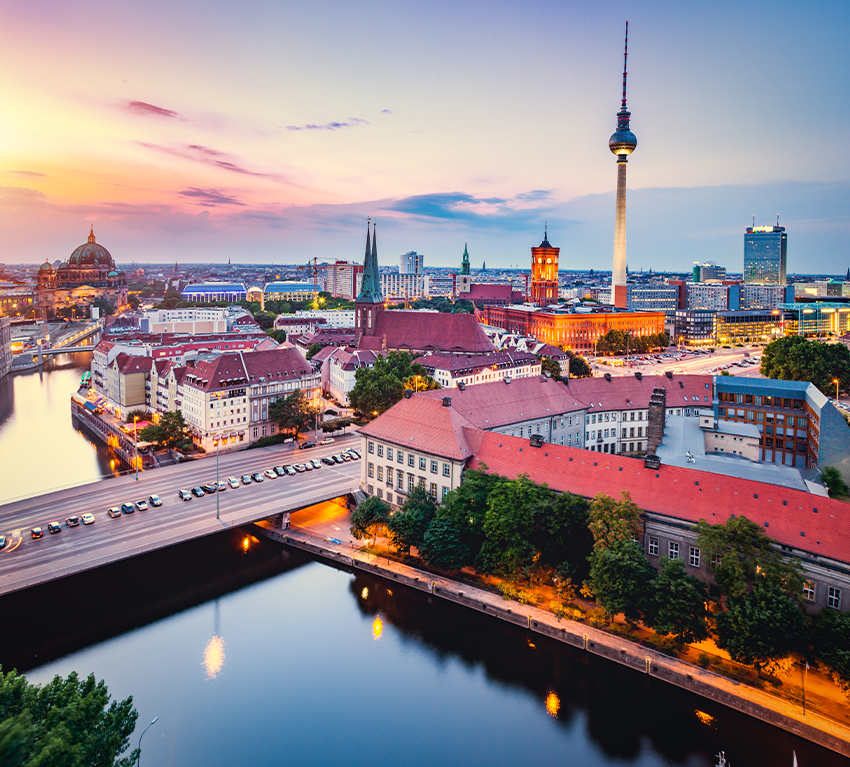 Germany's sprawling capital has everything you could want in a city. Large green spaces are scattered throughout its graffiti-strewn concrete buildings, while trendy and one-of-a-kind bars, restaurants, cafes, and nightclubs are hidden among the grime of this thriving city known for its nightlife.
Museum island, with its vibrant cultural and arts scene, is particularly appealing to visit – though it is likely too mainstream for many visitors to the city. Being in Berlin and experiencing the atmosphere is intoxicating in and of itself. The city is famous for its alternative scene and acceptance of anything goes.
Walking along the Berlin Wall and visiting the haunting Holocaust memorial are just two must-do activities in this multicultural and modern city steeped in history.
2. Munich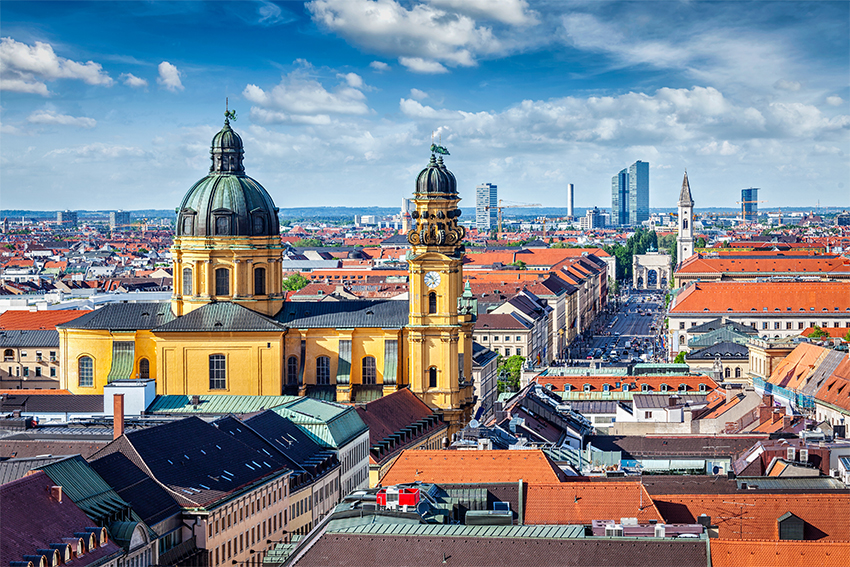 Munich, the capital of Bavaria, is a fantastically wealthy city that perfectly highlights its rich cultural heritage while remaining contemporary. While visitors flock to Munich at any time of year, the peak is undoubted during Oktoberfest, when the streets are flooded with beer and lederhosen-clad revelers have a good time.
The city is well-known for its art scene, with world-class museums and numerous royal palaces to visit, not to mention a thriving gastronomic scene. With their laid-back way of life, the Bavarians are welcoming and eager to share their local traditions and customs.
3. Cologne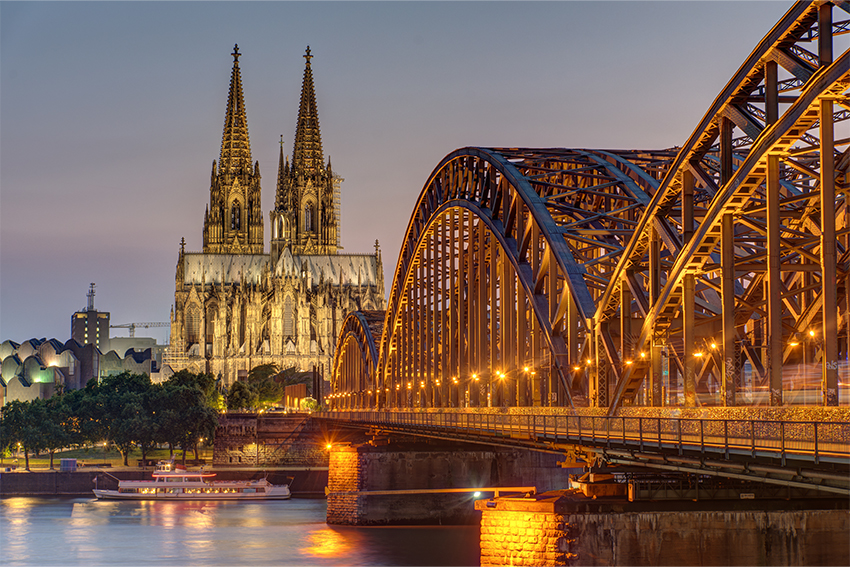 Cologne is one of the most popular cities to visit in Germany, with its impressive cathedral's twin spires towering above the city and reaching for the heavens. Its ancient streets are steeped in history.
As you walk around, you'll notice medieval churches mixed in with trendy neighborhoods and the picturesque old town. Cologne has something for everyone, with a plethora of good museums as well as fantastic local chocolates, beers, and perfumes.
You can always leave a locket declaring your undying love at the Hohenzollernbrucke bridge if you're feeling particularly romantic.
4. Frankfurt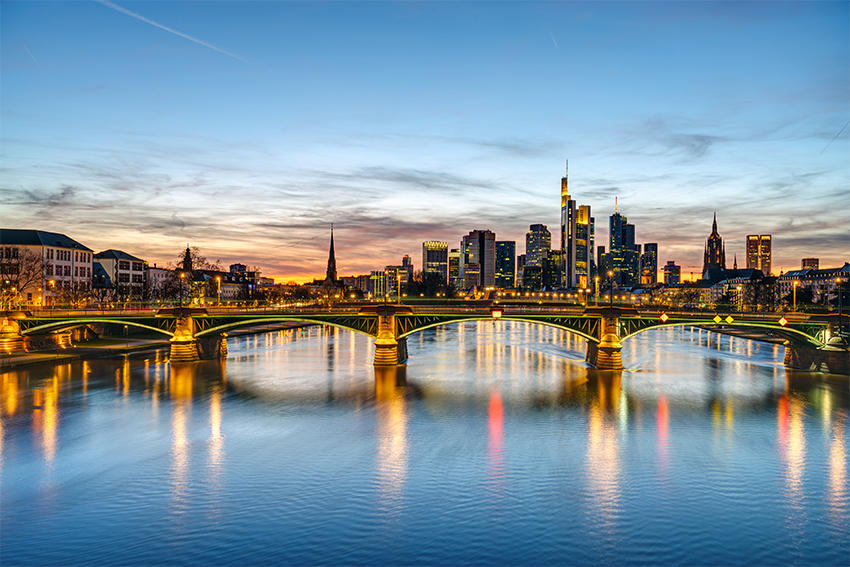 Frankfurt is the business and finance center of Germany and much of Europe, with glittering glass winking at you from its towering skyscrapers. With a population of over 5.5 million people living in the city and its outskirts, it is a dynamic and lively place with a lot to offer.
While the city's modern core is filled with skyscrapers and businessmen, the medieval old town is a charming contrast, with quaint cafes and traditional taverns serving up delicious food and refreshing beers.
The city's location on the Main River allows for some lovely walks along its banks, while airy parks and peaceful neighborhoods only add to the city's charm. Frankfurt is a fantastic city to discover, with a fantastic range of museums to visit and a pulsing nightlife to enjoy.
5. Hamburg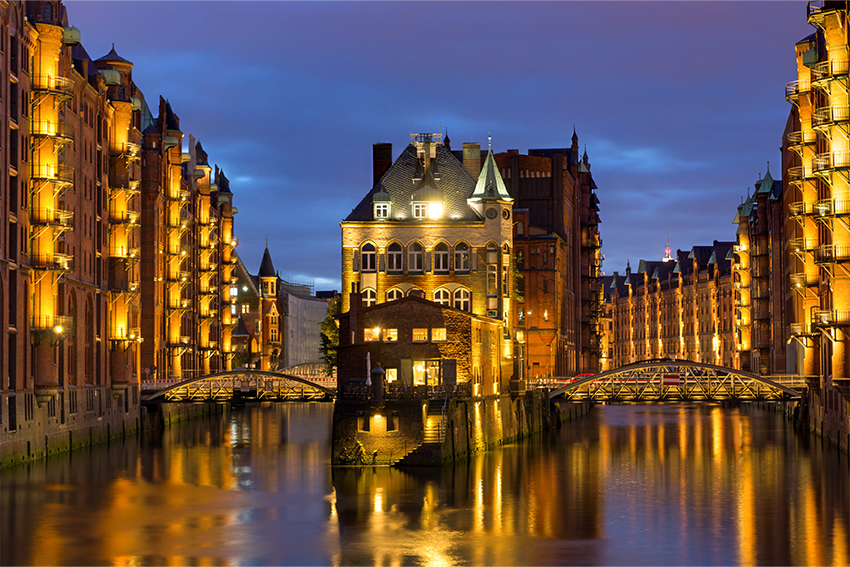 Hamburg, Germany's second-largest city, has a bustling port that has welcomed people to its shores to trade and have fun since the Middle Ages. This maritime identity can be found everywhere in the city, as the port and the Elbe River continue to play an important role in the lives of its residents.
Wherever you look, old and new architectural styles coexist; the amazingly modern Elbphilarmonie concert hall sits comfortably next to old brick warehouses. Indeed, music has played an important role in the city's history, and it was here that the Beatles first gained fame.
The nightlife is out of this world, and the famous Reeperbahn is the place to be. A seedy red-light district, as well as music clubs, trendy cocktail bars, pulsating discos, and more, can be found here.
6. Dresden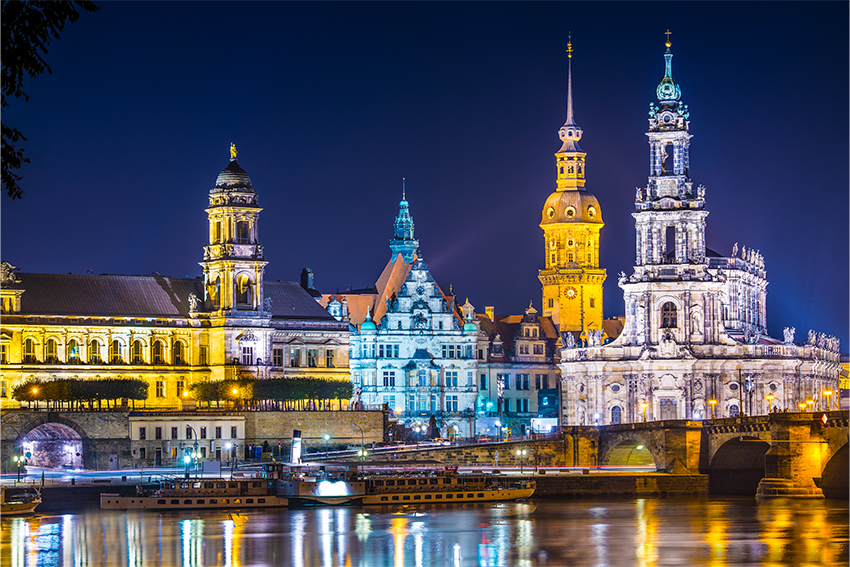 It's difficult to believe Dresden was almost completely destroyed during WWII, given the city's stunning churches, palaces, and museums. Dresden, located on the banks of the Elbe, has a bewitching catalog of art and architectural styles to explore through its fantastic museums and reconstructed streets.
In contrast to its historical treasures, the Neustadt has a plethora of trendy restaurants and bars for visitors to unwind in, with many people flocking here to enjoy an active nightlife scene.
7. Nuremberg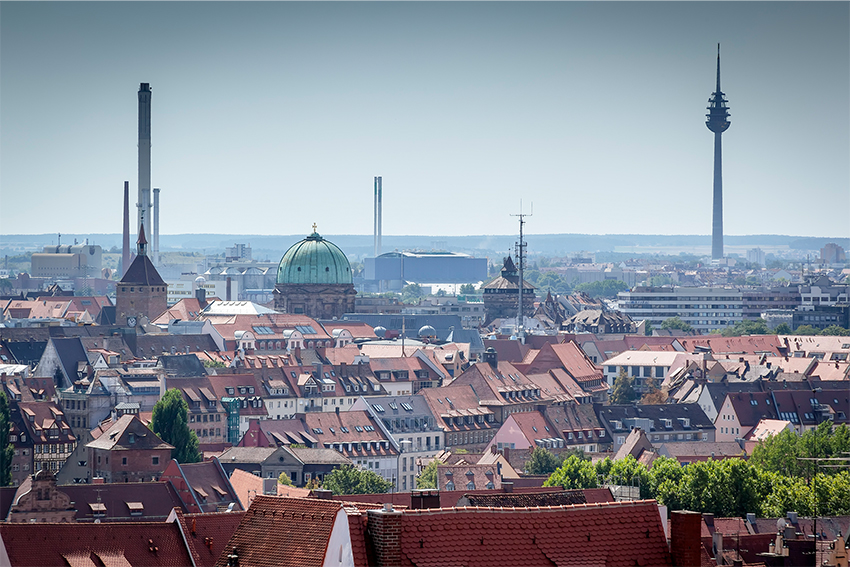 History drips from every surface in this city, which is famous for the Nuremberg Trials that took place here after WWII. Despite being heavily bombed during WWII, many of the city's architectural marvels have been restored. Untold riches were drawn to the city after it served as the unofficial capital of the Holy Roman Empire, and German kings only added to its grandeur later on.
This is demonstrated by the charming castle and churches found in the old town. While Nuremberg is worth visiting at any time of year because of its sumptuous beers and bustling nightlife, Christmas is especially magical because of its sprawling, twinkling Christmas market.
8. Bremen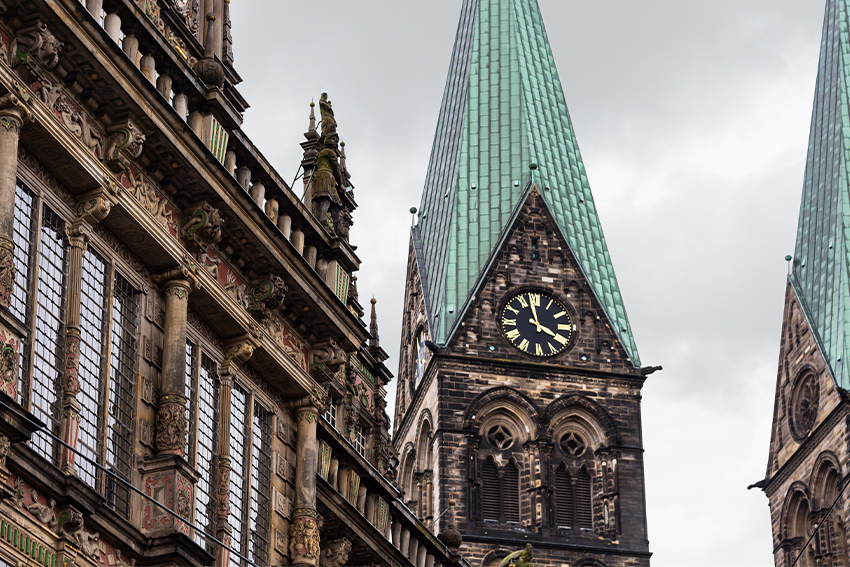 Bremen is a welcoming and friendly city that is a great place to visit or live. Bremen is an intriguing city with a laid-back vibe that belies its large size, combining modern industries and technology with enchanting old streets and a bewitching Expressionist quarter. Aside from its beautiful old center and fantastic museums, trendy neighborhoods hide great restaurants, bustling bars, and exciting nightlife options.
9. Dusseldorf
As one of Germany's wealthiest cities, there is a posh feel to this modern city, as evidenced by the banking and fashion industries that call it home. While Dusseldorf has a modern side, with innovative and creative architectural styles, the Altstadt highlights more traditional styles in its lovely buildings, which were painstakingly restored after being destroyed in WWII.
Its renovated harbor area is stunning at night, with lights glimmering alluringly off the Rhine and glinting off avant-garde and daring buildings. Dusseldorf is an exciting city with pulsating nightlife and a thriving arts and culture scene.
10. Heidelberg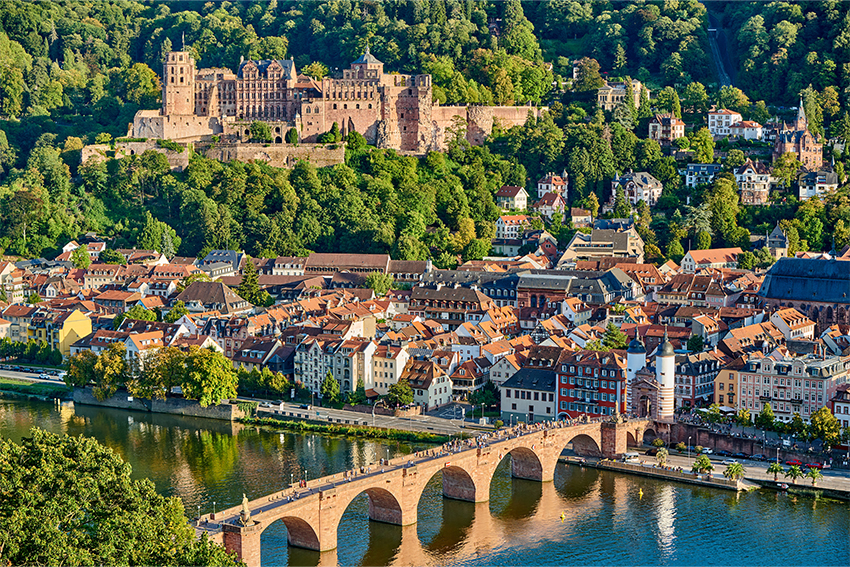 Heidelberg, located on the banks of the Neckar River, is surrounded by beautiful scenery and is home to the country's oldest university. The city is known for its incredible red brick castle, which looks out over the houses and river below and is surrounded by beautiful forest.
The picturesque Altstadt is magical, thanks in part to the consistent architectural style that survived WWII. The large university population adds a multicultural and youthful feel to the streets of this laid-back city.