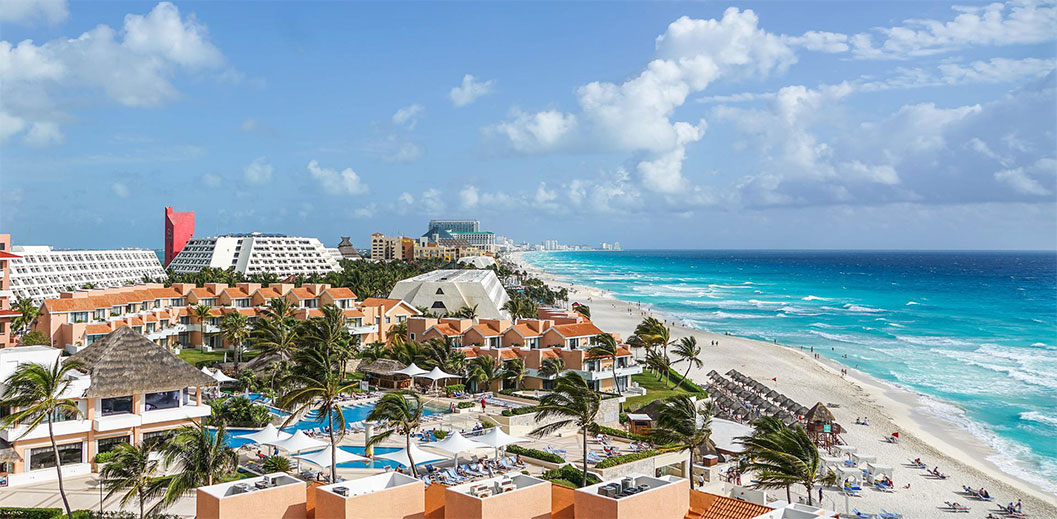 Best Things to Do in Cancun, Mexico
Cancun is a famous tourist city in Mexico, which seems to have been born for vacation and has a unique Geographical condition. Cancun is a long, narrow blue island located north of the Caribbean Sea, at the northeast end of the Yucatan Peninsula.
So what is there in Cancun? Endless blue sea, white and soft sandy beaches, colorful bikinis, modern and luxurious hotels, and exciting theme parks here. Of course, there is also the mysterious Mayan civilization to explore. Coral reef snorkeling, all-inclusive luxury catamarans, and snorkeling tours are also available here, where you can enjoy your vacation leisure time and swim and relax to your heart's content. Everything you want is available in Cancun.
So next, look at what else there is to do in Cancun.
1. Mujeres Island All-Inclusive Catamaran and Snorkeling Tour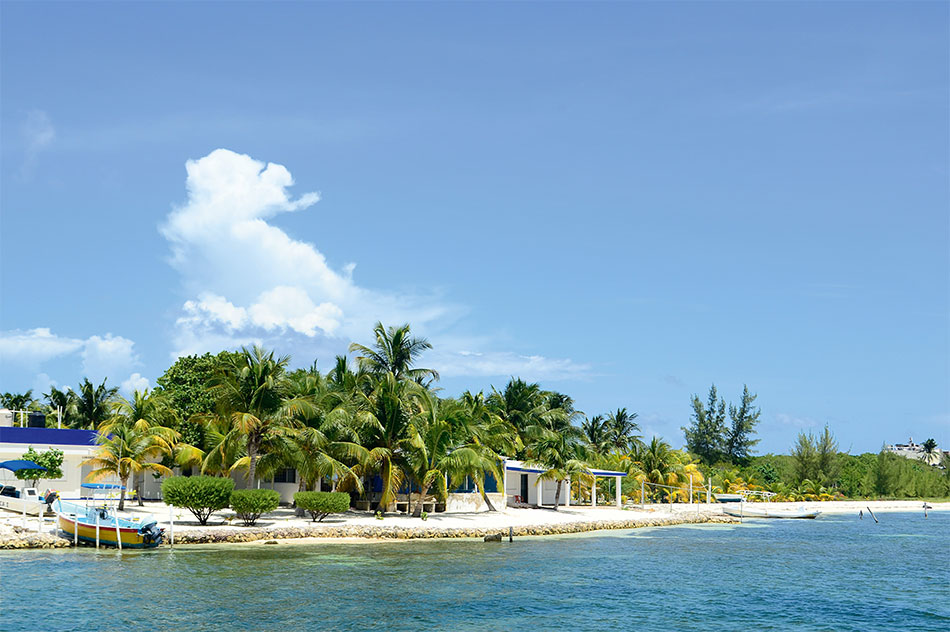 Imagine the excitement and thrill of having a luxury sailboat from Cancun take you on a state-of-the-art catamaran? It gets even better with a professional team serving gourmet lunches on board with an open bar. And as you immerse yourself in the Caribbean coastline and look up at the blue sky and white clouds, it's a moment I'm sure you'll feel incredibly relaxed and free. If you love snorkeling, you can also take advantage of the snorkeling gear provided, snorkel, and have your guide point out the fascinating sites of Isla Mujeres. I think this series of activities will leave you with an unforgettable experience.
2. Coco Bongo Cancun
Coco bongo, located in the city's northwestern outskirts, is a nightclub and theater hybrid. Although small, it can accommodate many people and serves as the nightlife hub of this coastal city. Visitors can party here from late at night until early in the morning. Dancing, wine tasting, and deciding where to watch a show are excellent options.
Coco Bongo also provides an incredible experience, as it is an entirely insane live performance hall. If you like to party in the crowd, this is the place to be. Part club, part circus, and part danceable venue, it's a great place to enjoy a night full of performances, live DJ music, and alcohol-fueled intoxication. It will be a different kind of night for you.
3. La Isla Cancun Shopping Village
First of all, it's a beautiful place with sunset views. Secondly, it's also a semi-open-air shopping world with lots of stores, an upscale shopping mall with hundreds of retail stores, travel stores, clothing boutiques, hairdressers, sweet stores, and restaurants. There are also luxury brands such as Prada, Rolex, Cartier, and Dior.
It also offers a variety of adventure experiences where you'll find something particularly fancy and several tourist-oriented stores and services. It has an interactive aquarium where you can walk and swim with dolphins.
4. Playa Delfines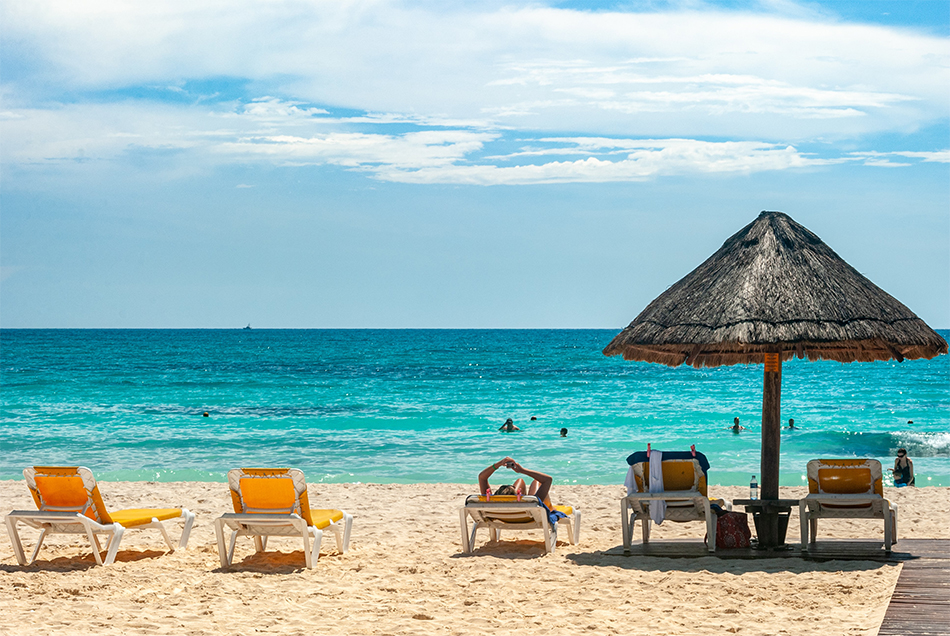 There are blue waters and white sandy beaches in Playa Delfines. It should be a relaxing and romantic experience to come here and stroll on the fine soft sand, also known as a lookout point, located 20 kilometers from the Cancun hotel zone. There are no hotels or restaurants here, possibly to protect the environment or because people do not want to spoil its beauty and purity.
It is easily accessible by bus, and free parking if you prefer to drive. Clean restrooms, a small play area, and chairs and umbrellas for rent are also available. There are also lifeguards on duty, so be extra cautious when swimming because the waves here are pretty rough.
5. Xcaret Park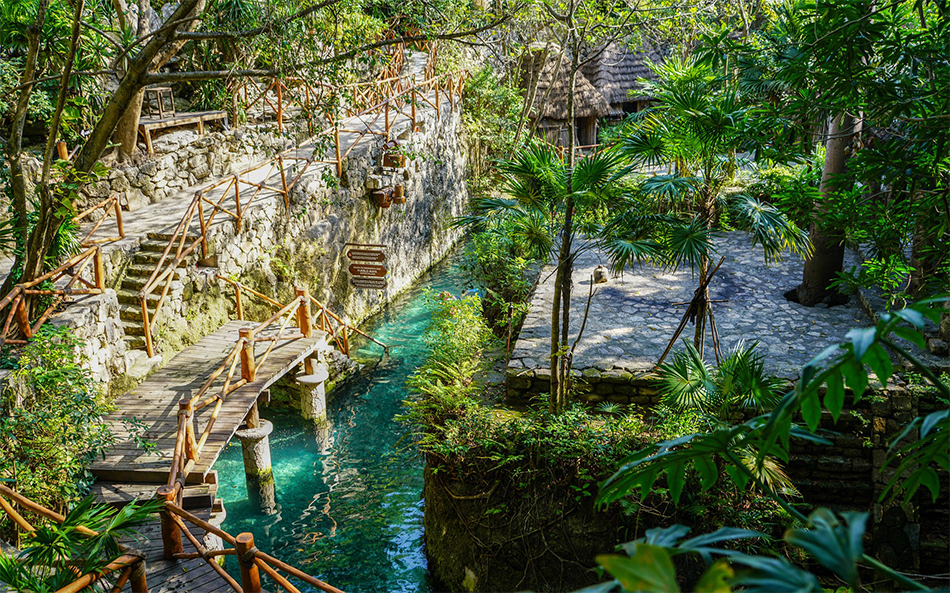 Xcaret Park is a privately owned and operated theme park on the Caribbean coast. It is an ecological theme park with natural attractions such as a river that runs through a Mayan village and an underground concrete sluice where people can swim and snorkel while wearing life jackets. Beach recreation, snorkeling, Sea Trek and Snuba at nearby reefs, and swimming with dolphins are all available near the sea's entrance.
The park also has a coral reef aquarium, a nesting place for sea turtle manatee near the inlet. In addition to the bird pavilion, butterfly pavilion, bat cave, orchid and bromeliad greenhouses, jaguar island, and deer sanctuary, the park is well worth a visit.
Before you arrive, though, you'll want to get a map. It will be helpful to plan your day, as the park is relatively large. As you begin to visit the bird sanctuary, the coral reef aquarium, and Monkey Island, you will be captivated by the beauty of the scenery.
6. Explore Downtown Cancun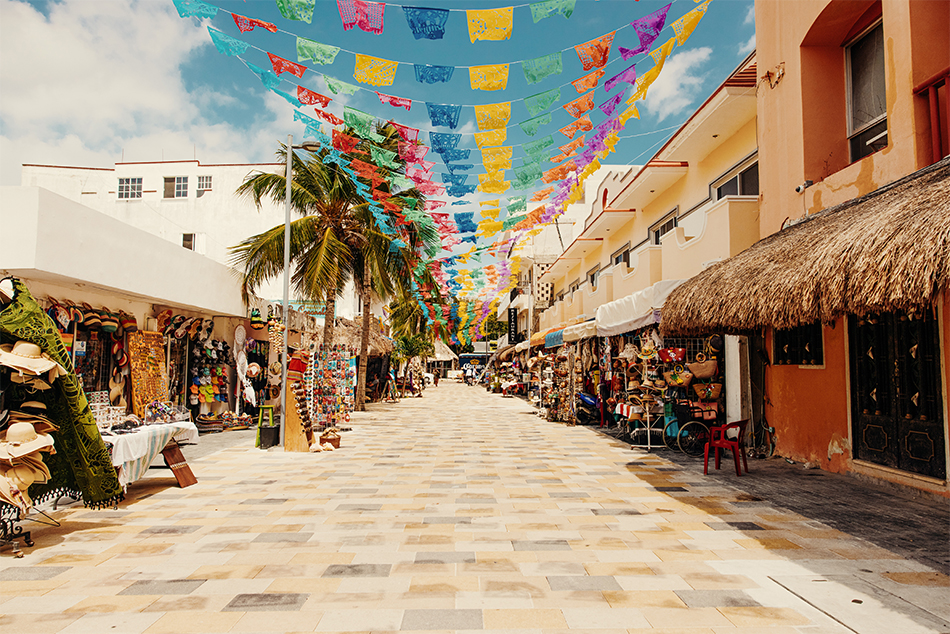 While visitors to Cancun prefer to spend time at all-inclusive resorts, downtown Cancun is where the locals live and have its own unique and fascinating attractions. Unlike resorts, it's filled with everything related to markets, monuments, food, and culture, with great shopping, a fun community atmosphere, and some of the city's best bars and restaurants.
If you want to get to know the side of Cancun that locals know, it's a good idea to take a city bus and explore the downtown charm of these five attractions. The five famous attractions are Las Palapas Park, Malecon Mall of the Americas, Tulum Avenue and City Hall, and Market 28. It's easy to get to each of these attractions, so maybe you need to have a plan to enjoy more of the place.
7.Museo Subacuático de Arte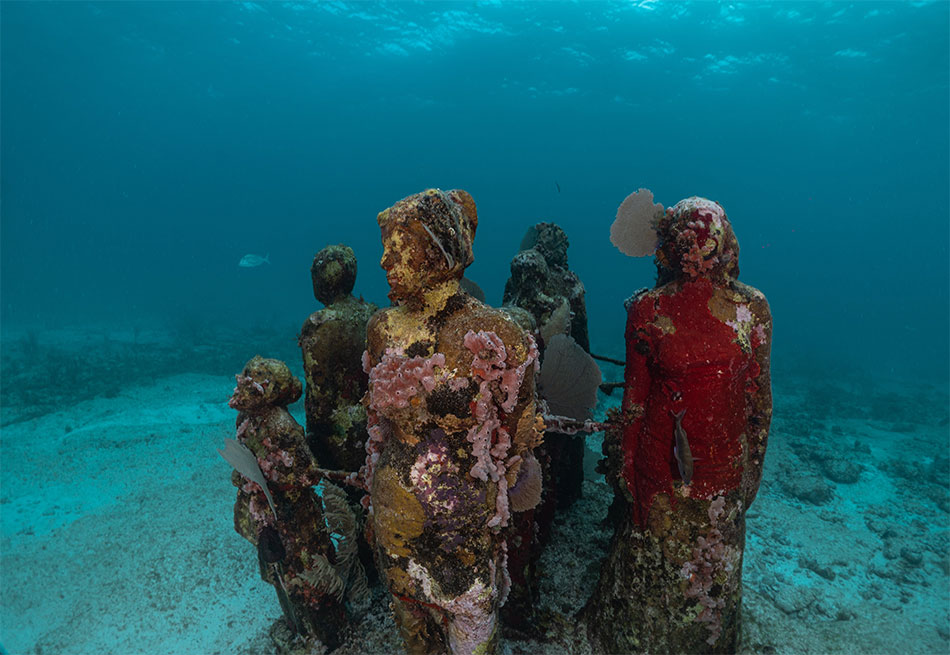 The Subacuatico Art Museum, located on the southern tip of Isla Mujeres, is an alternative presentation of the classic art museum. Unlike most museums, this one takes the viewing experience to a whole new level by submerging everything. A submerged Volkswagen Beetle, a ghost statue rising from the ground, a time bomb, and the Last Supper are attractions here.
The museum now has over 500 pieces of artwork, and to imagine seeing them from the comfort of a glass-bottom boat or scuba diving expedition would be overwhelming and awe-inspiring. At the same time, as you look closer, you will also notice the coral continuing to grow on the statues; bringing more and more marine life to the museum is a beautiful sight that inadvertently makes you marvel at how unique and magical it is.
8. Isla Mujeres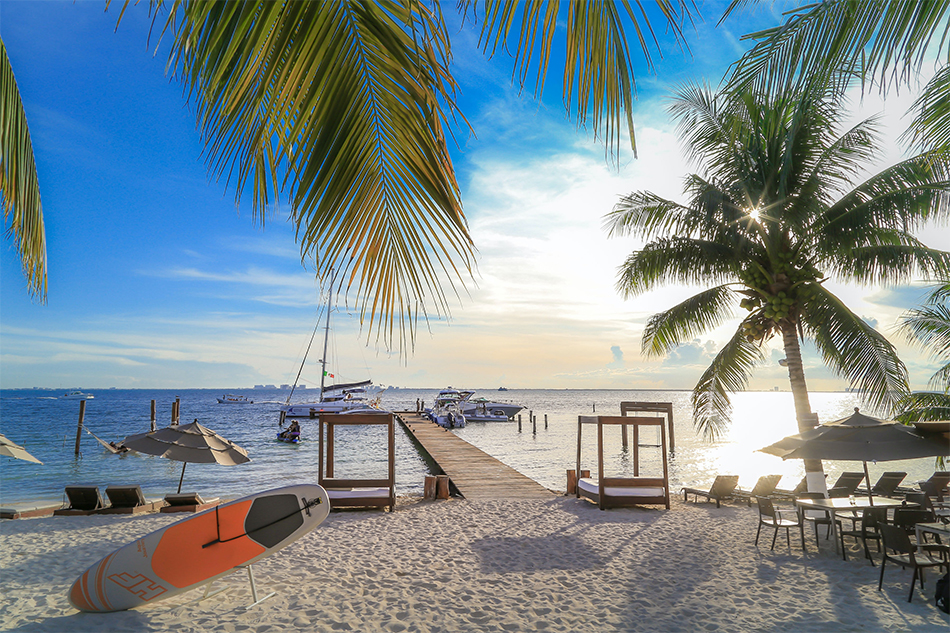 Isla Mujeres is a peaceful and beautiful area of Cancun. It is also a popular tourist destination, with various charming hotels and family-friendly resorts. One way to explore the island is to take a regular 20-minute ferry ride from the downtown port.
Despite its short length, the island has many activities to offer. You can explore the protected western beaches, such as North Beach, which has glassy water and powdery white sand, or go to Galeton Natural Reef Park, which has some of the best snorkeling in the area and is a fantastic experience if you like to snorkel.
9. Chichén Itzá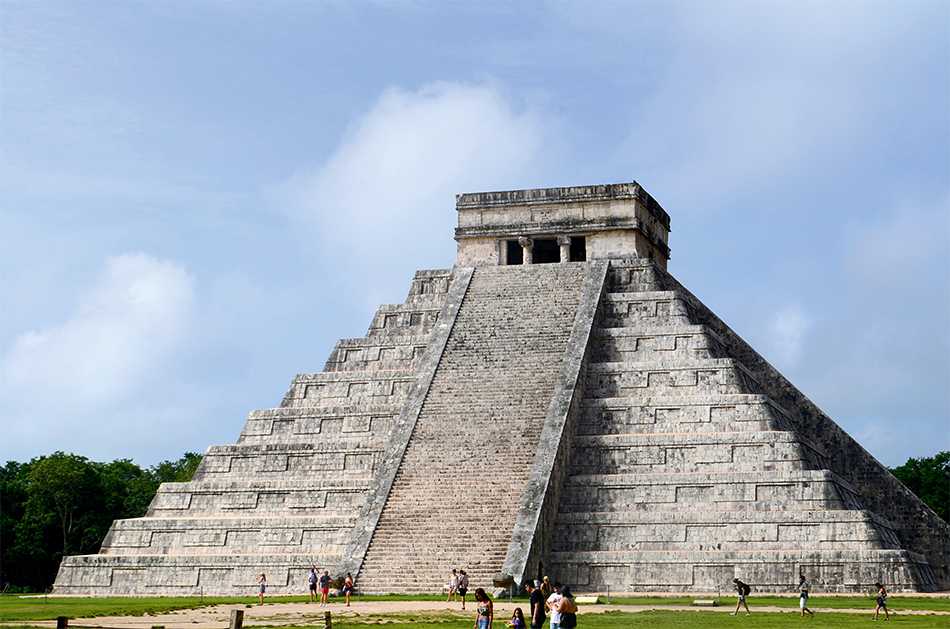 Chichen Itza is an enormous pre-Columbian archaeological site. Chichen Itza is a Mayan civilization structure located in the northern Yucatán state of the Yucatán Peninsula in modern-day Mexico, about a three-hour drive from Cancun.
The oldest structure in this complex dates back to the 5th century, and the site is also an archaeologist's dream. If you enjoy archaeology, visit this place because it represents three significant eras of Mayan history. It is also best known for sightseeing the jaw-dropping pyramid, the Temple of Kukulkan. You will be able to appreciate its grandeur while also recalling history.
10. Mercado 28
If you're looking for unique souvenirs in Cancun, Mercado 28 is a must-see. It is very exotic, filled with local goods, exciting food, and plenty of colors, and the most noticeable and appealing aspect of the place is the rich colors.
You'll find a wide range of items for sale at reasonable prices at the bazaar. When the vendors notice that you are a tourist, they may sell you something at the price they have in mind; you cannot buy it the first time and try to bargain the price; if you believe the price he gives you is incorrect, you will usually get the item you want at the correct cost. You can also order tours from this location. So you don't have to pay the extra fees charged by hotels or other booking sites.