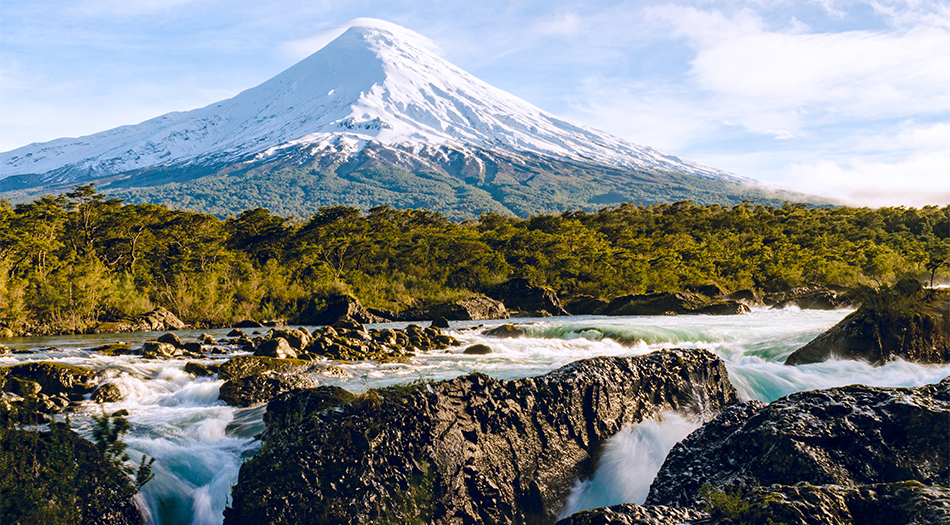 Top 10 Travel Destinations in Chile
1. Iquique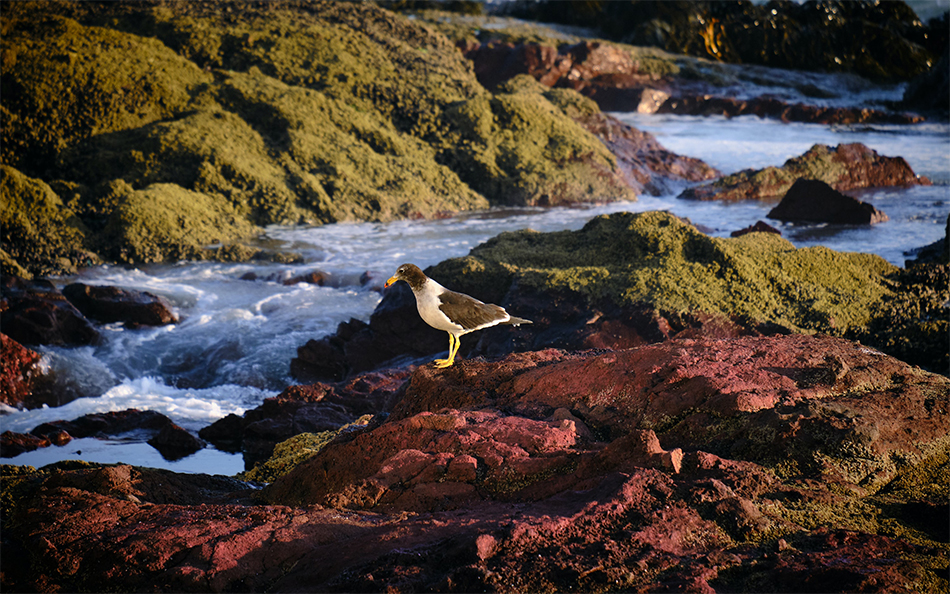 This lovely beach and casino town has a lively seafront as well as stunning 19th-century Georgian architecture, such as the Aztoreca Palace. Iquique is Chile's Monte Carlo, and it has a lot to offer everyone who enjoys having a good time.
Guests can partake in world-famous surfing waves, paraglide, or sand-board on the golden coast during the day. A trip down the historic mining town's wooden walkways or the cobblestone Baquedano Street offers a glimpse into a bygone era of economic prosperity. Finally, the vibrant nightlife includes glamorous gaming, delectable dining, and duty-free shopping.
2. Chilean Fjords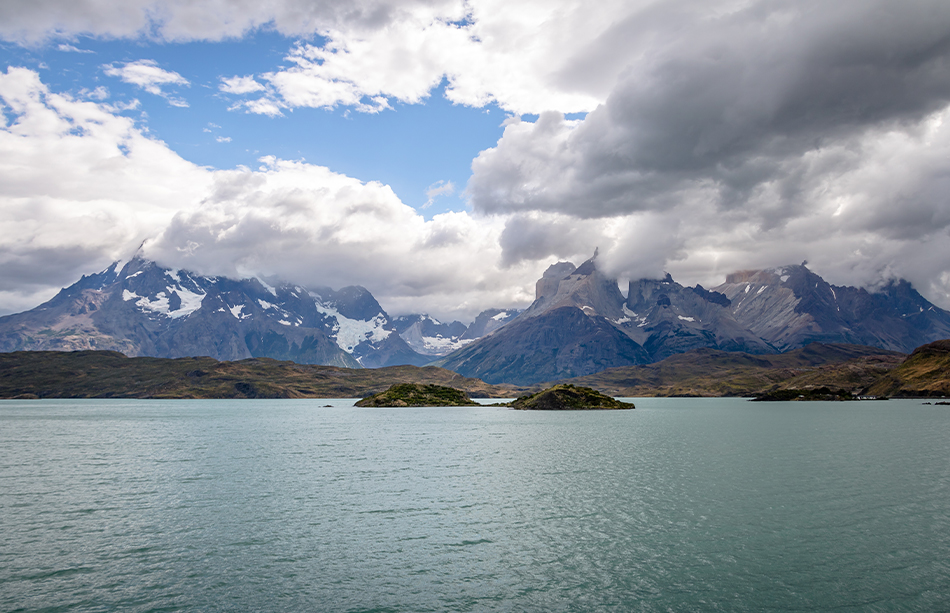 The southern coast of Chile is home to a plethora of fjords and channels that serve as the only means of access to this region of Patagonia. Sailing through this area can be a once-in-a-lifetime adventure. The majority of trips begin in Puerto Montt and go south to the Carretera Austral, Laguna San Rafael, and Puerto Natales. Visitors will experience days of desolate fjords, up-close encounters with glaciers, and views of orange sunsets over the Pacific. The canals are narrow as they travel south. Travelers may see whales, a variety of birds, and sea lions along the journey.
3. Chilean Lake District
From Puerto Montt in the south to Temuco in the north, this long, verdant volcanic valley landscape reaches. Dense woods, crystal-clear lakes, and snowcapped volcanoes can all be found here. Before Europeans arrived, the lake district was densely forested and home to the Mapuche, one of the few South American tribes that managed to avoid being absorbed by the Incan empires.
Today, some lovely pristine regions remain, such as Los Alerces National Park, sometimes known as Chile's Yosemite. The mountains here are quite young, only two thousand years old, and are taller and more jagged than anything in North America, making them well worth the trip on their own.
4. Torres del Paine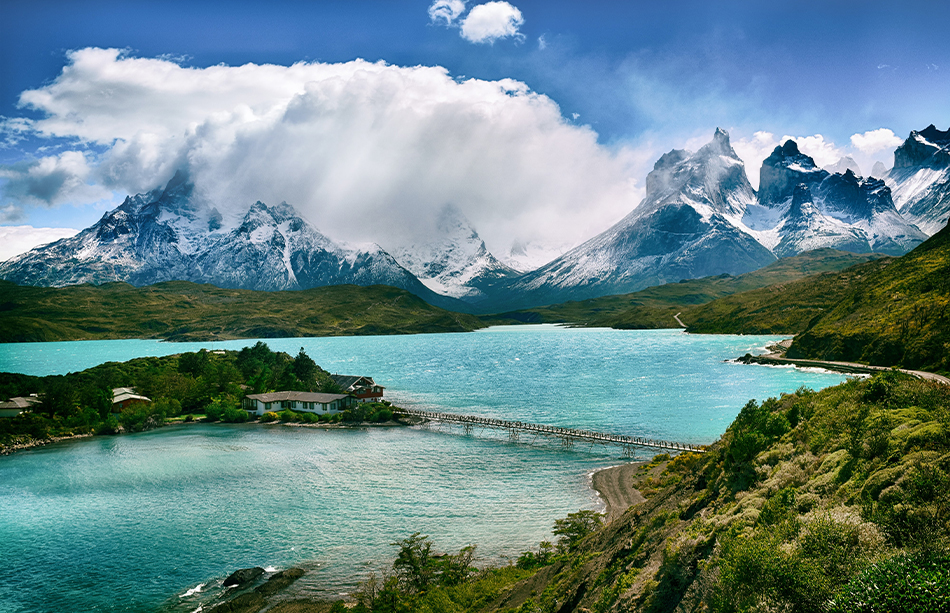 On Chile's southern edge, the "towers of blue" national park is a glaciated landscape. The park is named for three enormous pillars, and it also contains a number of "horns," or smaller mountains, as well as glaciated lakes. Minivan tours, multi-day treks, and catamaran trips are all options for exploring this park.
A few companies will also provide equestrian trips to several of the locations. Much of the park is accessible only by foot, and there are several good guide organizations that can assist with carrying gear and preparing meals for five to seven-day hikes.
5. Easter Island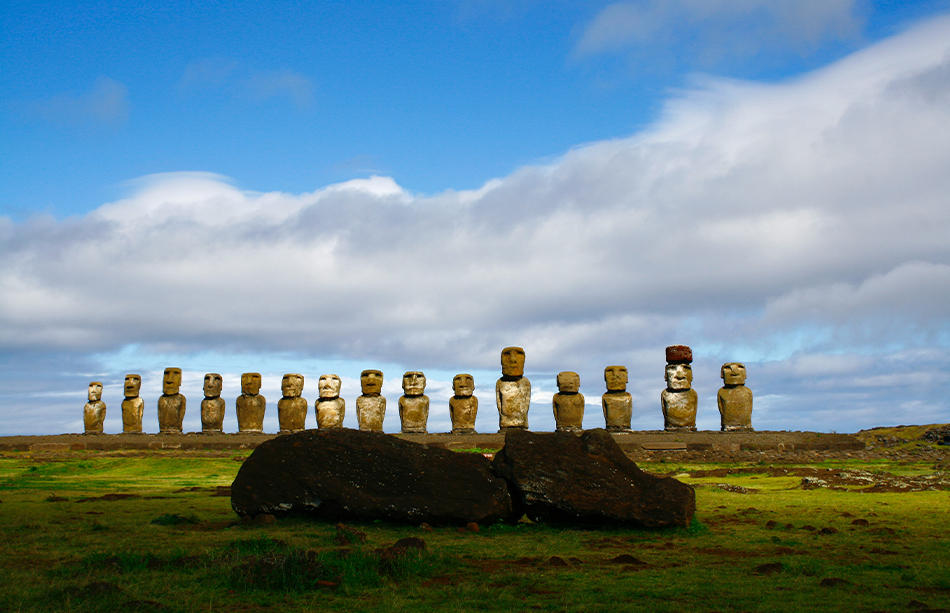 Easter Island, which is more than 3,500 kilometers (2,000 miles) from central Chile, remains one of the world's great mysteries. This treeless island with hundreds of enormous, hollow-eyed statues carved by Polynesian visitors is a disturbing yet gorgeous display of human ingenuity and accomplishment.
Guests can enjoy two white sand beaches with off-coast diving, an extinct cinder cone, and a number of native-run tours that offer views of things that are unique and well worth it, in addition to seeing these statues from a respectable distance to avoid massive penalties and climbing the rocky plains.
6. Valparaíso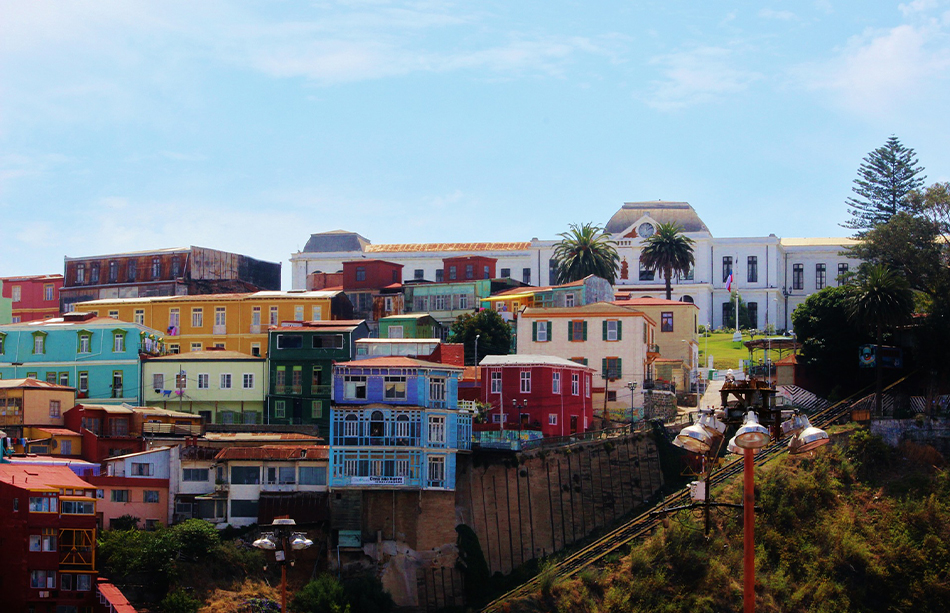 Valparaso, Chile's third-largest city, is located 112 kilometers northwest of Santiago, tucked between the sea and the coastal mountain range, and makes for a fantastic day trip. The city has a lot of exciting things to do, and it's known for its many old cobblestone streets and unusual architecture as well as its beautiful port and beaches.
Lord Cochrane's Museum, set in a charming old colonial home established in 1842, is one of many tourist sites that focuses on the country's strong maritime past. Another must-see tourist destination is the excellent Naval and Maritime Museum, which features exhibits about the Pacific War of 1879 between Chile and its allies Peru and Bolivia, with a focus on the Battle of the Pacific.
7. Lauca National Park
Lauca National Park (Parque Nacional Lauca) is a 1,300-square-kilometer park in Chile's far north, roughly 140 kilometers east of Arica. It is mostly made up of high plains and mountain ranges, with many of the latter consisting of big volcanoes. Hiking among the area's many magnificent mountain lakes, particularly Cotacotani and Chungara, which reflect the nature surrounding them to stunning effect, is a highlight. The park also contains a number of significant archaeological sites, as well as traces of early European residents who left their stamp on the region's many beautiful ancient colonial churches and buildings.
It's also a popular destination for birders, with over 140 species including Andean geese, crested ducks, Chilean flamingos, and the enormous Andean condor.
8. Pumalín Park
Pumalín Park has grown in importance and popularity as one of Chile's most important and popular conservation sites. The territory, which stretches from the Andes to the Pacific and covers more than 988,000 acres, contains some of the country's most pristine coastline and woods and is renowned for being nearly entirely devoid of human development. The park is easily accessible to visitors and gives one of the country's best wilderness experiences, in addition to safeguarding the area's unique flora and wildlife, which includes the Alerce, the world's oldest tree species.
Pumalín Park is a delight to explore, whether for a short nature trek or as part of a longer ecotourism journey, thanks to its large network of trails, campgrounds, and tourist amenities.
9. Los Pingüinos Natural Monument
Los Pingüinos Natural Monument (Monumento Natural Los Pingüinos), located 35 kilometers northeast of Punta Arenas on the island's southern tip and encompassing the gorgeous Magdalena and Marta Islands, is one of the most popular. The monument is home to one of Chile's largest penguin colonies, with 60,000 breeding pairs of Magellanic penguins, as its name suggests (pingüinos is Spanish for penguins). The islands are only accessible by guided boat tours and are home to big colonies of seals and sea lions.
El Morado, a short drive from Santiago and home to the San Francisco Glacier and the 4,674-meter-high Cerro El Morado mountain, is another major natural monument in Chile.
10. The Humberstone and Santa Laura Saltpeter Works
This interesting ghost town was once home to a vibrant populace and is located near the northern port city of Iquique in the isolated Pampa Desert. It was designated a UNESCO World Heritage Site in 2005. Thousands of Chilean, Bolivian, and Peruvian laborers suffered for more than 60 years at the Humberstone and Santa Laura Saltpeter Works (Salitreras Humberstone y Santa Laura), a harsh environment with 200 saltpeter mines, beginning around 1880. These employees developed a distinct culture and way of life as a result of their efforts, which has been preserved here.
Despite being abandoned since 1960, the site provides a fascinating view into the hardships encountered by these "pampinos," with many of the site's bigger structures still surviving and accessible for exploration.