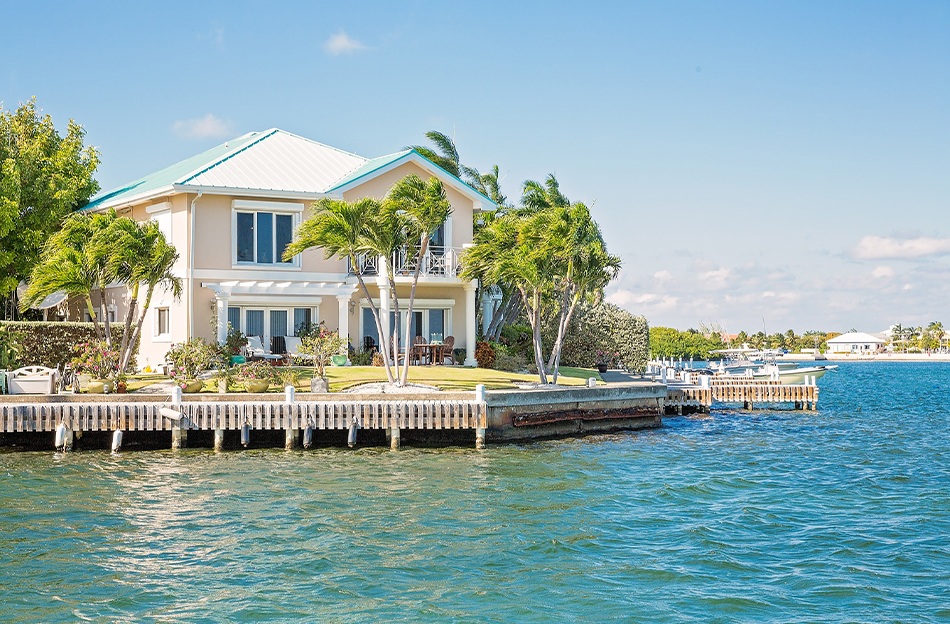 Top 10 Travel Destinations in the Cayman Islands
1. Seven Mile Beach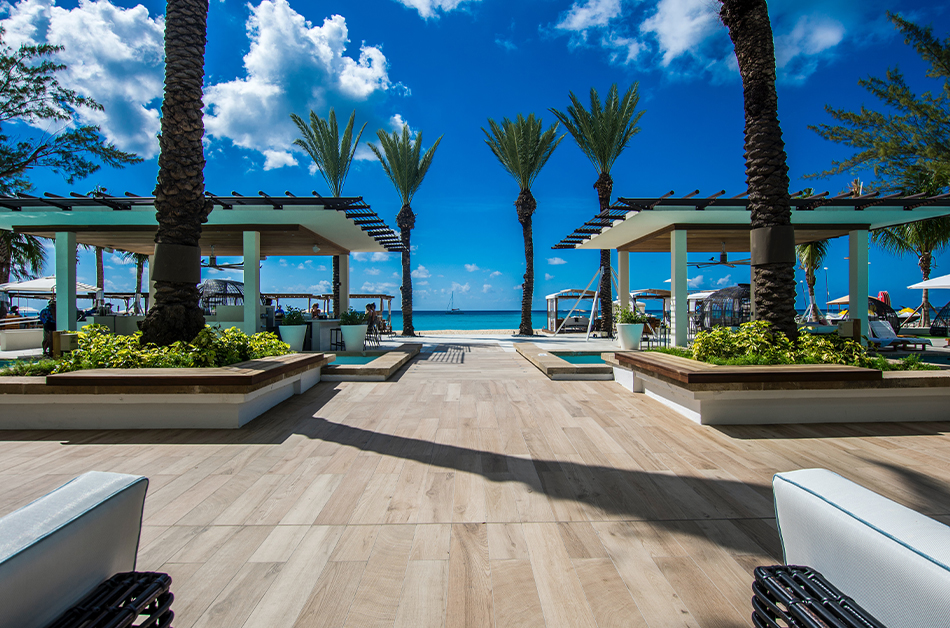 Seven Mile Beach is consistently ranked among the top beaches in the Caribbean, and with good reason. This gorgeous sweep of flour-soft sand and blue sea, fringed with casuarinas and coconut trees, is the kind of paradise you dream of.
The shoreline is lined with some of the best Cayman Islands hotels and resorts, and there are lots of places to buy snacks and refreshments only steps from the sand. The entire beach is open to the public and meticulously maintained. It runs beside the island's main road north of George Town, making it difficult to keep your eyes on the road for this stretch.
2. Stingray City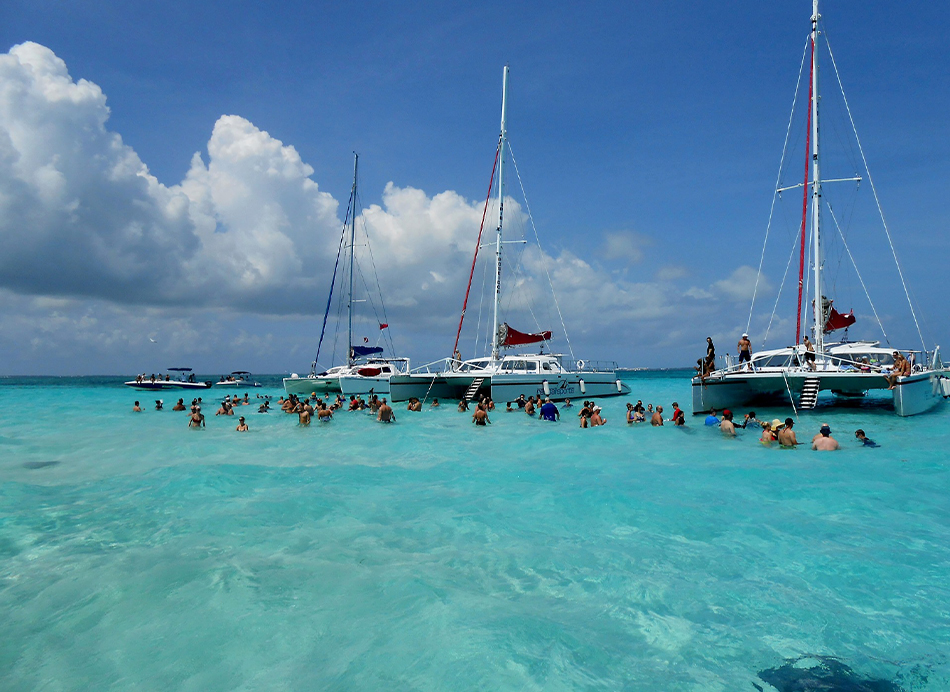 This tour will cure everyone who is afraid of stingrays. Stingray City is a popular shallow-water snorkeling and diving spot in the Caribbean, as well as one of Grand Cayman's most popular tourist attractions.
Custom-built boats whisk you away to a sandbar surrounded by crystal-clear water, where you can feed, kiss, and cradle the satiny creatures. If you're afraid to touch them, kneel on the sand and marvel as these lovely creatures glide all around you. Snorkeling, diving, and swimming are all popular activities to partake in while visiting this destination.
3. George Town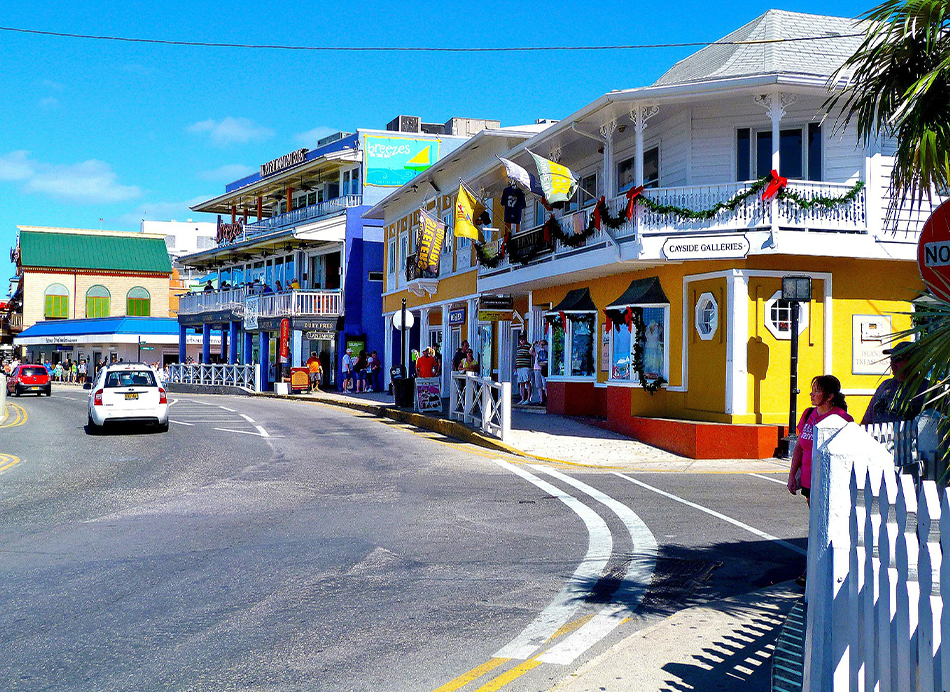 When cruise ships arrive, George Town, an offshore finance hub and Cayman's beautiful capital, comes alive. Many of the duty-free stores and art galleries are set in colorful gingerbread houses along the port front, making shopping one of the most popular things to do here.
This charming tourist town also has a number of other excellent attractions. Historical and ecological exhibits are on display at the Cayman Islands National Museum.
The National Gallery of the Cayman Islands is a must-see for art aficionados. This bright, modern space houses an outstanding collection of local art as well as focused temporary exhibitions by Caymanian and international artists. You can also rest at the Art Cafe while seeing the lovely sculpture gardens.
4. Cayman Turtle Centre: Island Wildlife Encounter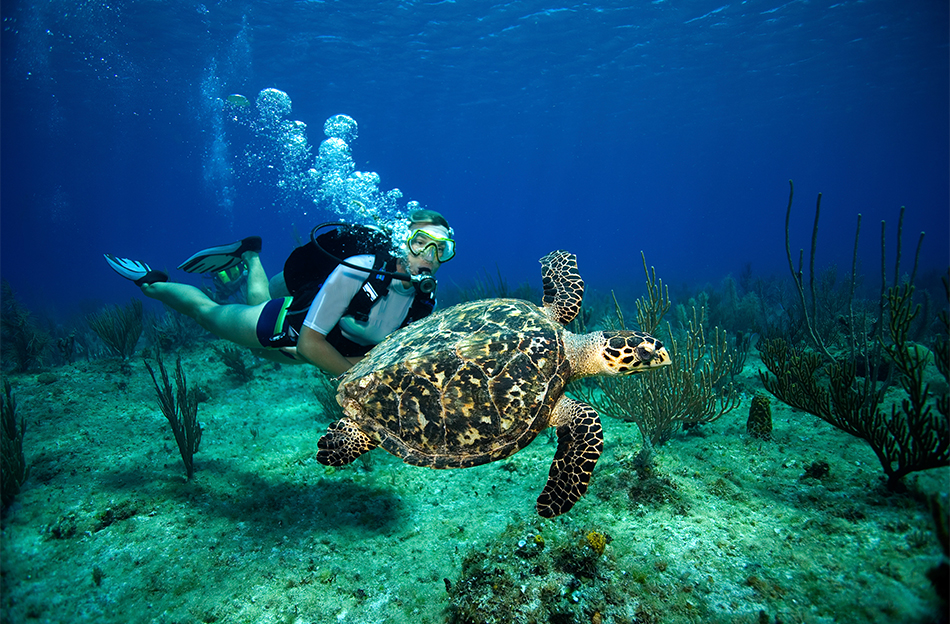 Have you ever wished to go snorkeling with turtles? You can do all of this and more at the Cayman Turtle Centre.
Green sea turtles and a small number of endangered Kemp's Ridley sea turtles are housed on this research and breeding site. To combat poaching in local waters, the center produces turtles for local cuisine and also serves as a conservation facility, releasing turtles into the wild. That's not all, though. There's something for everyone in the family here, with a varied range of attractions.
An aviary with tropical birds and Breaker's Lagoon, the largest pool in the Caymans, with waterfalls and an underwater viewing window that peeps into the predator tank, are among the other entertaining activities.
5. Bloody Bay Marine Reserve, Little Cayman
The smallest and sleepiest of the three Cayman Islands is noted for its excellent fishing and diving. Wreck sites and the iconic Bloody Bay Wall can be found just offshore in the Bloody Bay Marine Reserve. Divers and fishermen flock to the Southern Cross Club, a historic resort with a world-class dive operation and professional fishing guides who will take you out on the flats for bonefish or into the island's Tarpon Lake to cast a line.
On Little Cayman, visit the Booby Pond Nature Reserve, which is home to a large breeding colony of red-footed boobies and frigate birds, and paddle over to Owen Island, a lonely sliver of sand 180 meters from the shore, if you truly want to feel like a castaway.
6. East End
The East End, located away from the cruise ship crowds of George Town, offers a slower-paced alternative to the island's main attractions on the west coast. This side of the island also has fantastic snorkeling, authentic island cuisine, blowholes, isolated beaches, and good diving.
Rum Point, a beautiful pine-fringed cove strung with hammocks and volleyball nets, is only 15 minutes from the East End on the island's northern edge. One of the most romantic things to do in Grand Cayman is to relax on the shores here with a chilled drink and that special someone.
7. Mastic Reserve and Trail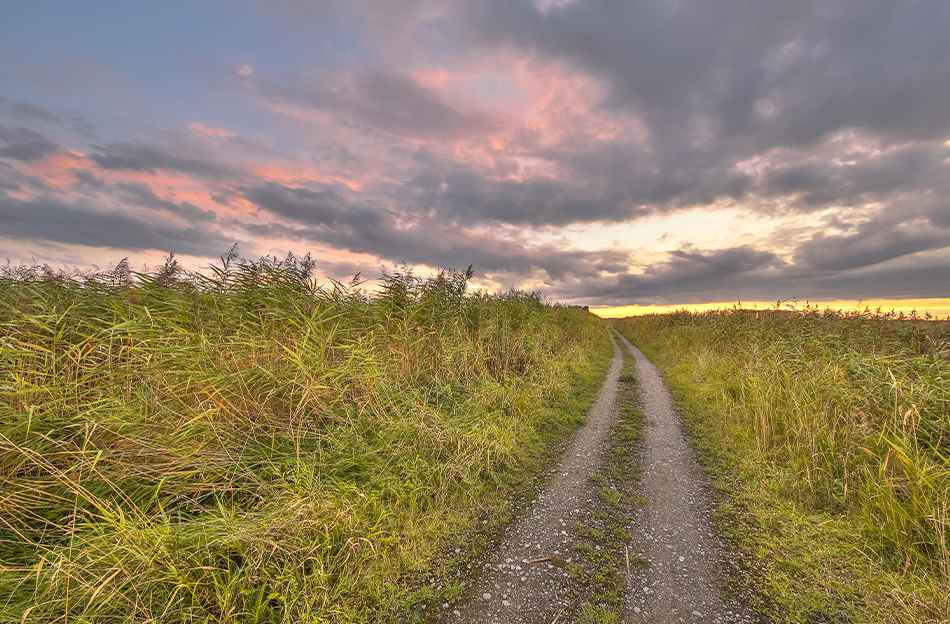 Do you want to get away from the beach for a while? On Grand Cayman, the Mastic Reserve provides a unique view of the island's natural wonders. It's created to safeguard an area of dry subtropical forest, which is common in the Caribbean but is vanishing due to deforestation, and it's home to a diverse range of animals.
The Mastic Trail is the finest method to explore the reserve. This 3.7-kilometer walk leads you through a dry woodland, silver thatch palms, and a black mangrove wetland, as well as across a jagged iron beach. The trail, which was established more than a century ago, was no longer in use and had become overgrown as the island's roadways were developed.
8. Queen Elizabeth II Botanic Park
The Grand Cayman Queen Elizabeth II Botanic Park protects the island's flora and animals, and you might even see an endangered blue iguana if you're lucky. The tranquil walks of the garden go past lily-topped ponds, palm gardens, wooded habitats, orchids, and vibrant blooms. Plants and trees are identified, and shaded corners beckon with chairs.
Snakes, birds, lizards, turtles, and agoutis are among the park's other residents. The Heritage Garden, which includes medicinal plants and a rebuilt Caymanian hut, will appeal to history buffs and green thumbs alike. The best method to see a blue iguana is to book a guided tour, which takes place at 2 p.m. on Tuesdays and Thursdays.
9. Pedro St. James National Historic Site
Are you ready to learn about the history of the Cayman Islands? Pedro St. James National Historic Site, about a 20-minute drive east of George Town, is home to Pedro's Castle, a restored 18th-century plantation mansion.
This ornate three-story stone structure, regarded as the "Birthplace of Democracy in the Cayman Islands," is one of the island's oldest buildings. It was here in 1831 that the nation's first elected parliament was formed. Today, a 3D multimedia display in the theater allows you to tour the restored house and learn about its history. You can explore the surrounding woodland and take in the bluff-top views after seeing the house.
10. Cayman Crystal Caves
Visitors to Grand Cayman may now experience a different aspect of the island by diving deep down. Christian Sorensen began conducting guided cave excursions on his lushly forested property on Grand Cayman's north coast in 2016, and they have quickly become a popular tourist attraction.
The caves are covered in distorted stalactites and stalagmites that have formed over millennia. A crystal-clear lake stores rainwater filtered through the rocks, and bat colonies huddle in nooks. The 90-minute guided walks provide intriguing information on the area's plants and animals, as well as the caverns' geology.