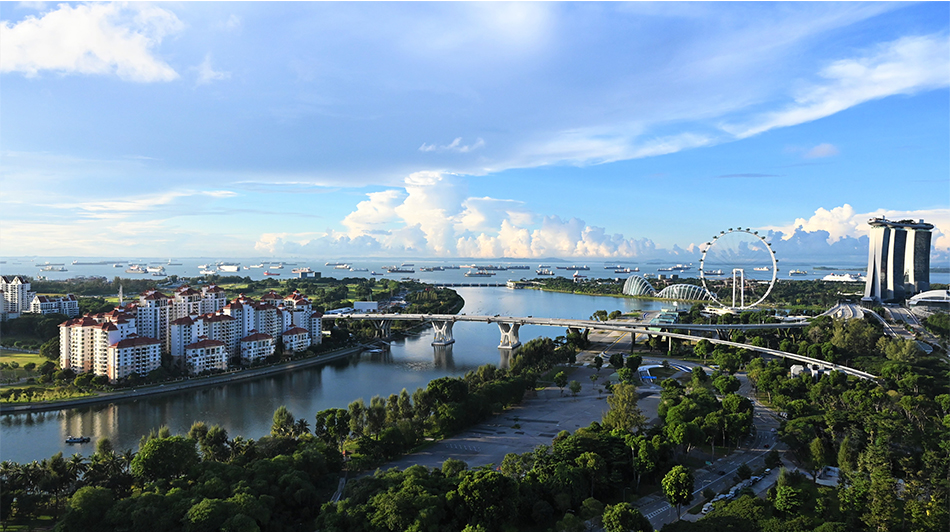 Top 6 Popular Tourist Attractions in Singapore
With its fusion of Asian and European cultures, Singapore is one of the world's great cities. Singapore was founded as a British commercial colony in 1819 and has become one of the world's most successful city-states with one of the busiest ports.
It combines centuries-old street marketplaces with contemporary high-rise structures. Singapore, often known as a playground for the wealthy, provides more than simply high-end shopping malls, luxury hotels, and exquisite restaurants. It also boasts a strong history and different ethnic neighborhoods and many family-friendly activities, and gorgeous public spaces, making this somewhat futuristic city worthwhile to visit.
Singapore also boasts an excellent public transit system that makes touring easy and convenient. You'll have no issue dashing from one side of the city to another after mastering the MRT map. English is widely spoken, and all signage is in English. In reality, Singapore is one of the most straightforward and most pleasant nations in Southeast Asia to travel to.
If you want to discover more, look at our list of things to do in Singapore.
1. Gardens by the Bay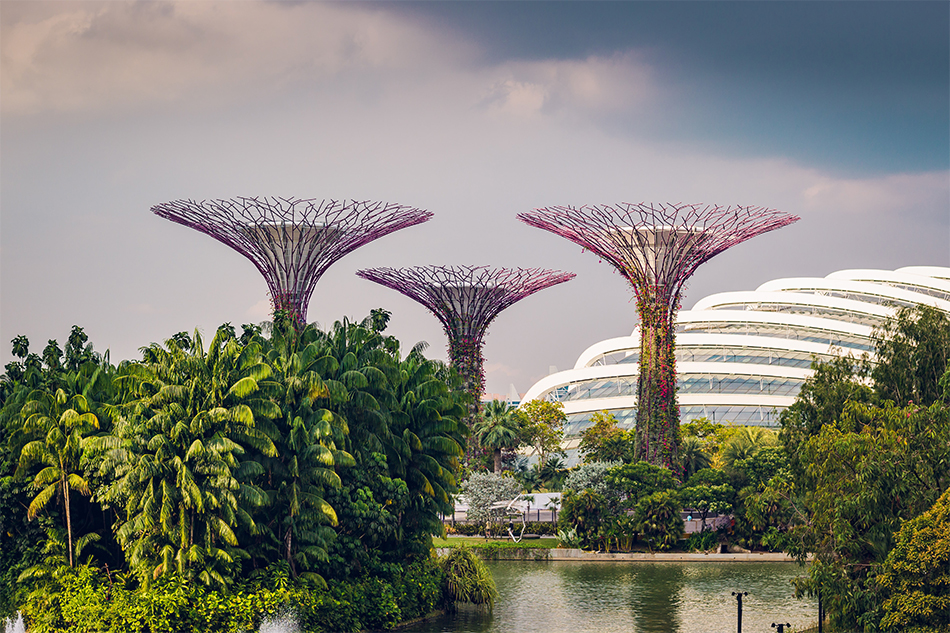 The overall design of Marina Bay Sands Gardens is so sophisticated that once you catch a glimpse of this beautiful green space, you won't want to leave. A stroll around the Gardens at Bay East is ideal for taking in the flora and temporarily escaping the city's rush and bustle.
At Supertree Grove, you'll find a group of iconic futuristic buildings that are designed to function in an environmentally sustainable manner. Next, you can head to the Cloud Forest Dome to see the tallest indoor waterfall. If you like biology, you can also learn something about biodiversity, which is fun and educational. Finally, it is essential to plan your visit here in advance and check the visiting hours.
2. Marina Bay Sands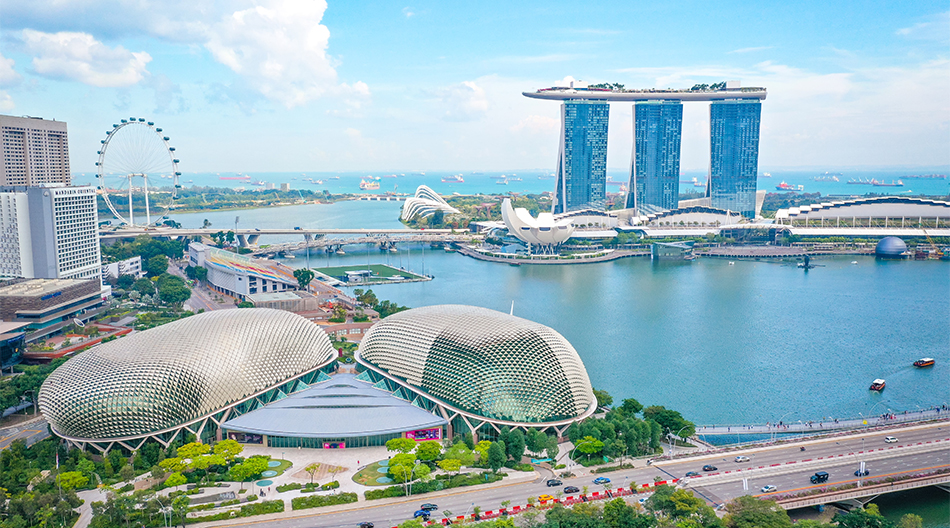 The magnificent Marina Bay Sands is the most expensive skyscraper globally. Its beautiful grandeur represents Singapore's culture and standing as a significant international metropolis in Southeast Asia. It features a high-end luxury hotel, a mall with a canal flowing through it, the ArtScience Museum, and the Marina Bay Sands Observation Deck, which provides panoramic views of the whole city. The observation deck and infinity pool at SkyPark are positioned on a boat at the hotel's top. The infinity pool is only accessible to hotel guests. However, anybody may visit the observation deck.
Skyline Park is great to admire the ingenious twin helix bridges, the harbor, the Bay Gardens (101 hectares of land turned into waterfront gardens), and the stunning skyline.
Other things worth doing for guests include having a bite or a coffee at the rooftop restaurant to feel the romance or purchasing mementos from the souvenir vendors. You can even get a photo of yourself in front of the massive hotel using the green screen because it is completely lighted at night, but the fee is steep at S$50. If you are with a buddy, it is beautiful to request that he take the most stunning photograph.
3. Universal Studios Singapore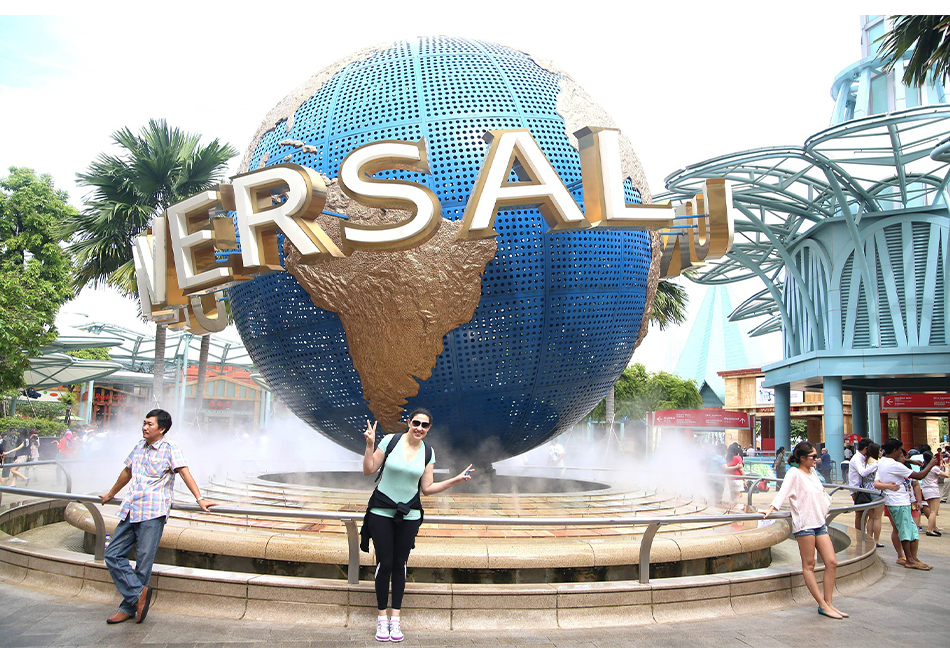 Universal Studios Singapore is a 49-acre theme park located on the island of Sentosa. and is one of the famous tourist attractions. The park is named by theme, offering destinations such as New York City, Hollywood, Madagascar, and a tour to ancient Egypt. Shrek's Far Side, The Lost World, and Sci-Fi City are all fiction-themed places.
Universal Studios' Battlestar Galactica-themed Dueling Coasters and Mummy's Revenge, a dark indoor coaster, dominate the thrill attractions and are popular with visitors.
Aside from the various rides, which range from kid-friendly to daring, the park features a variety of culinary options, retail shops. The park's live daytime and nighttime entertainment is a fantastic bonus for those who enjoy watching shows.
4. Singapore Botanic Gardens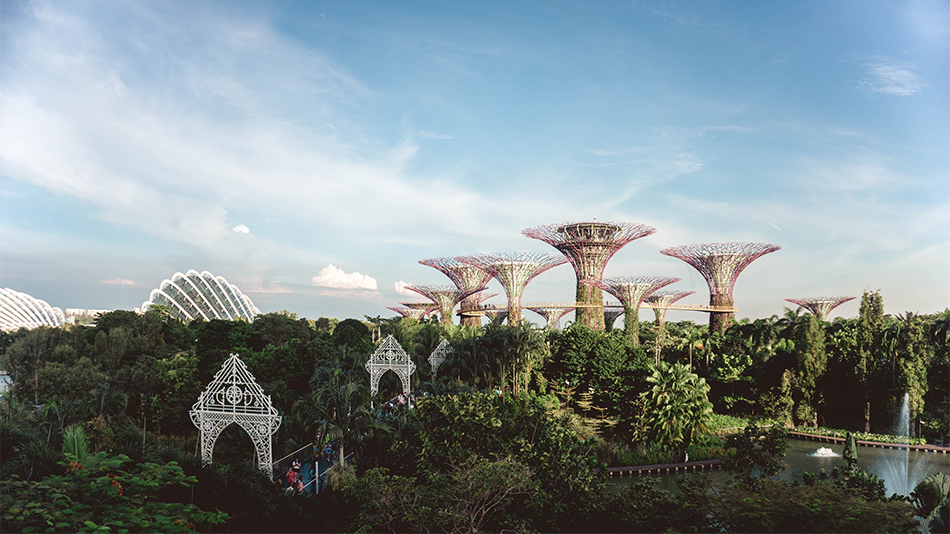 If you like to be close to nature, then the Singapore Botanic Gardens is a good choice, and if you are on a budget, you should consider coming here even more, as most of the gardens are free and only a few of them require a fee.
The gardens contain more than 60,000 species of plants and animals, with the National Orchid Park being popular among visitors and often the most visited. It is also home to the world's first children's garden. Visitors who have usually come here have praised the tropical greenery in the gardens.
5. Resorts World Sentosa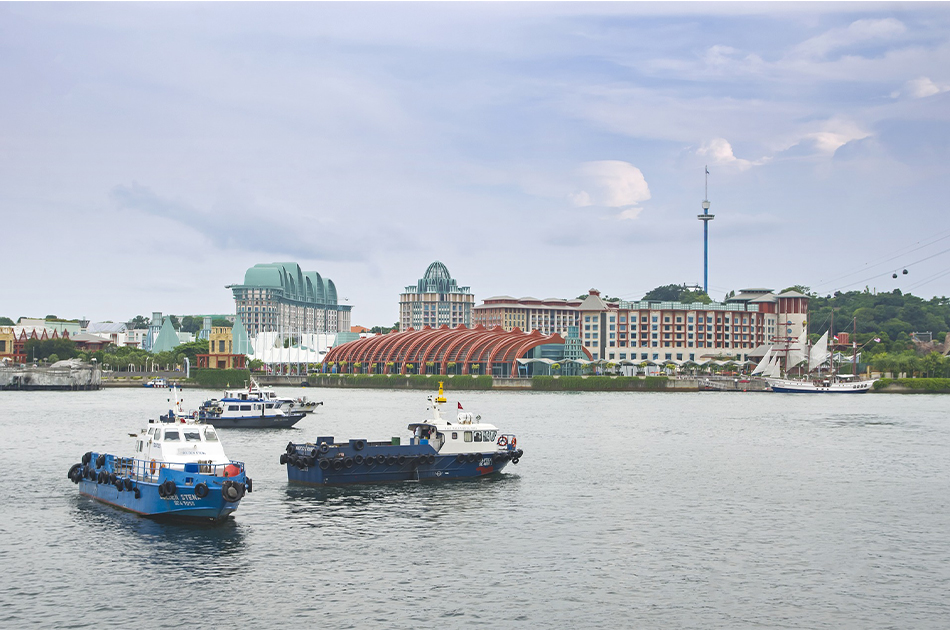 Resorts World Sentosa is an integrated resort. Located on an island off the south coast of Singapore, it features a hotel, restaurants, casino and theme park. The park includes a marine life park, Dolphin Island, a water park and an aquarium. Other attractions include Universal Studios Singapore and nightly entertainment. In addition, the resort offers a wide range of cuisines, providing guests with a variety of dining options.
6. National Museum of Singapore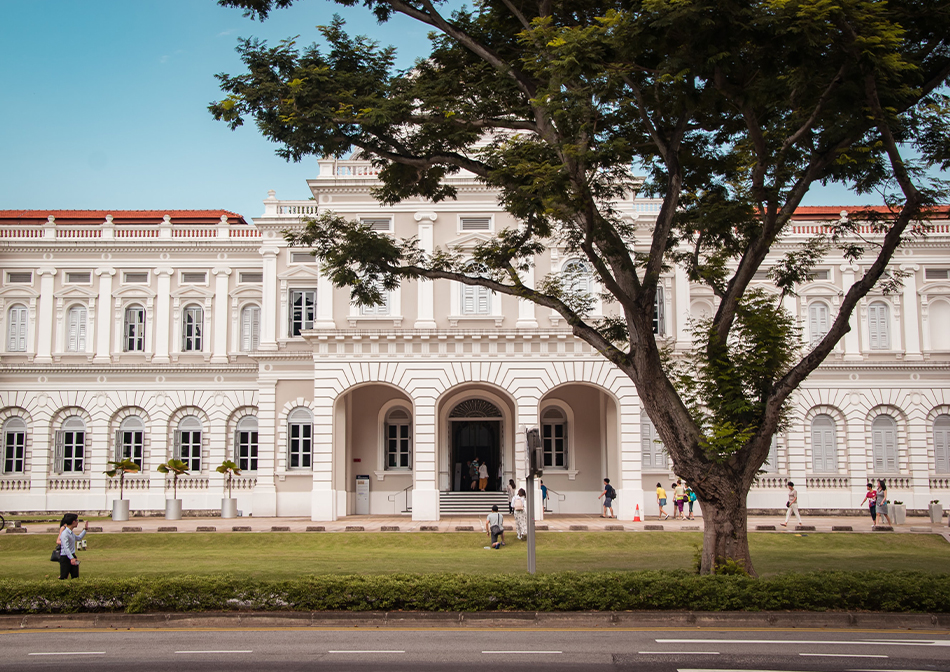 With a history dating back to 1887, the National Museum of Singapore is the oldest museum in Singapore and a major architectural landmark that is one of the famous attractions. It includes The permanent pavilion, the History Gallery (Singapore Gallery), and the Life in Singapore: Past 100 Years (Life in Singapore: Past 100 Years) pavilion show visitors Singapore's history from past to present.
The museum is stunningly elegant in neoclassical architectural style. Important historical and cultural artifacts from the collection are on display, while the museum hosts various vibrant events throughout the year, including art installations, festivals, performances, and film screenings.
There is a café and restaurant and a boutique selling souvenirs for visitors to enjoy and purchase.