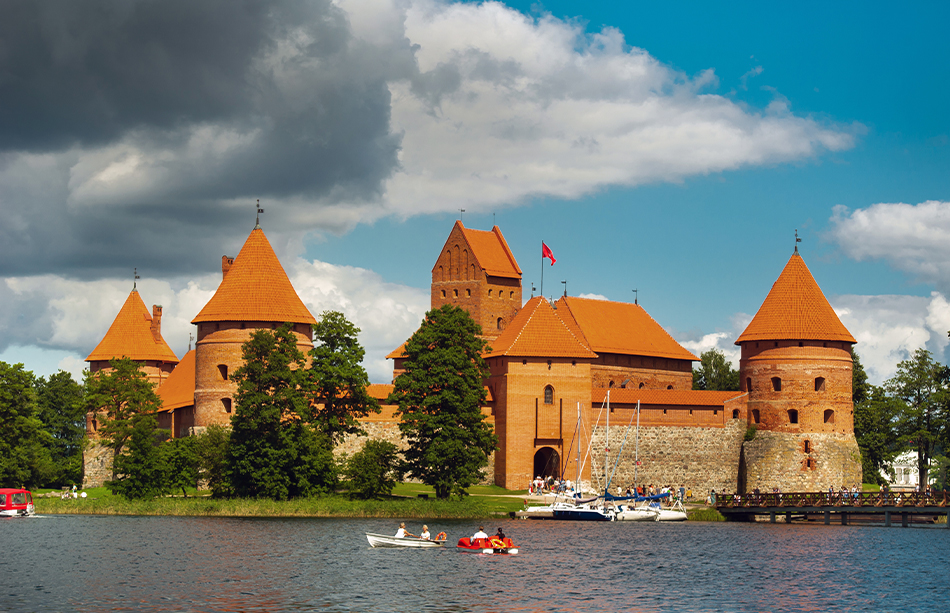 Top 5 Popular Must-See Attractions in Lithuania
Lietuva, the Republic of Lithuania, is one of the three minor Baltic states in northern Europe, along with Estonia and Latvia. It covers 65,000 square kilometers and is mostly flat, with woods, rivers, and thousands of lakes. It gained independence in 1990, entered the European Union in 2004, and became the 19th member of the Eurozone in 2015. It has a population of roughly 2.8 million people.
1. Trakai Castle is a castle in Trakai, Lithuania.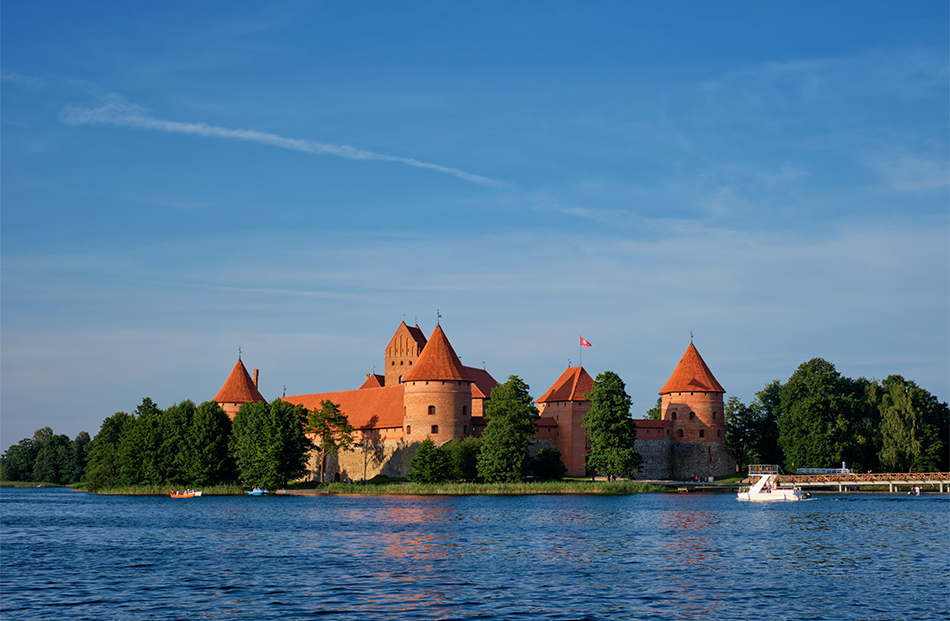 On the shores of Lake Galve, Trakai Castle is a must-see attraction in Lithuania! It was erected in the second part of the 14th century, and after years of building, extension, and war devastation and decay, it was ultimately repaired in 1961. The red brick castle, built in the Gothic style, reflects the peaceful lake, creating a magnificent fairy tale image.
2. Vilnius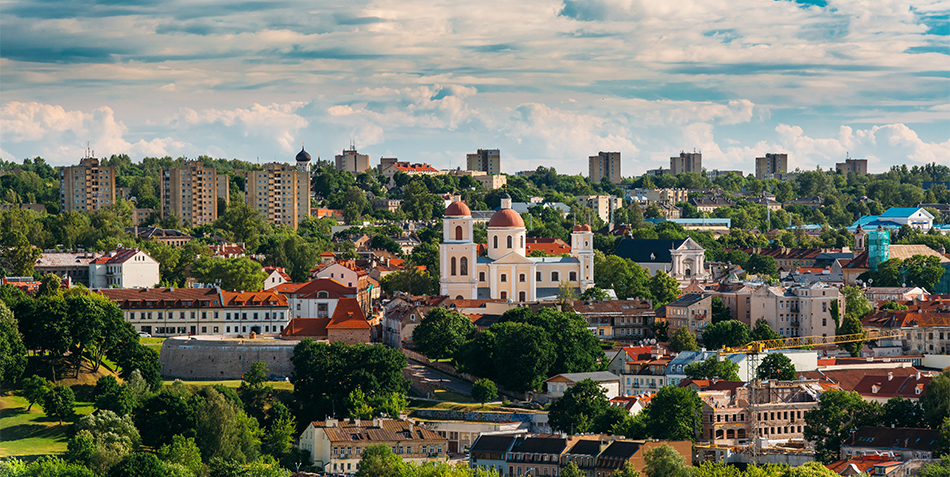 Many landmarks, such as Gothic cathedrals, baroque structures, and bishops' palaces, may be found in Vilnius, Lithuania's capital, demonstrating the eclectic and diversified cultural qualities of the country. It is Eastern Europe's most significant medieval city and was designated as a UNESCO World Heritage Site in 1994. The stunning paintings, traditional cuisine, souvenirs, and handicrafts are all worth seeing, and a full day stroll will not be enough.
3. Dawn's Gate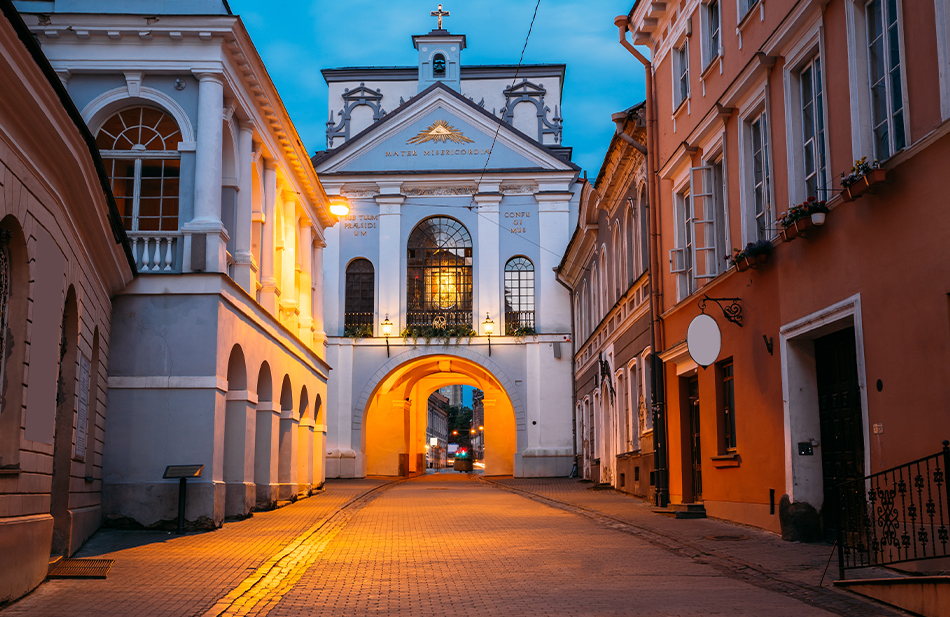 The Gate of Dawn, also in Vilnius, is the only one of the nine gates that were erected for defense purposes between 1503 and 1522, and there are some souvenir shops in front of it for souvenirs. To appreciate the historical style of the junction of many architectural cultures, take a stroll around the Virgin Mary Chapel, Literat Street, which is lined with the works of numerous Lithuanian writers, Stikliu G. Glass Street, and the Lithuanian Museum of Fine Arts.
4. The Crossed Hill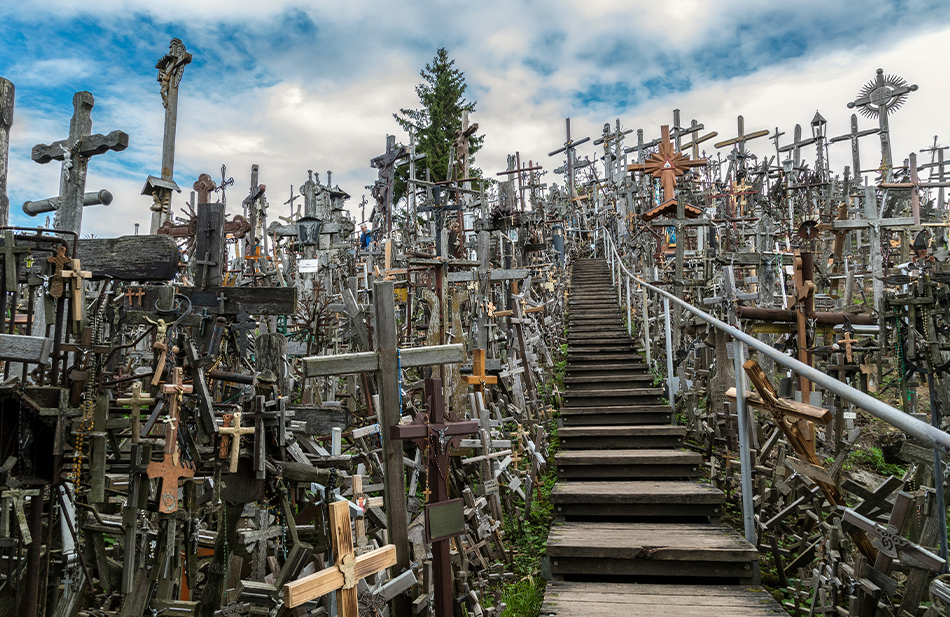 The Hill of Crosses, 220 kilometers from Vilnius, is a "Catholic pilgrimage place" with high standing, despite the inconvenient traffic. Lithuania was attacked by the Soviet Union multiple times during its history due to its geographical position, and villagers have been putting crosses here since 1831 to pray for a peaceful country and to remember their loved ones who perished in the fight. The site, according to visitors, is small and complete with many distinctive characteristics of crosses, and you may even install your own cross.
5. Kaunas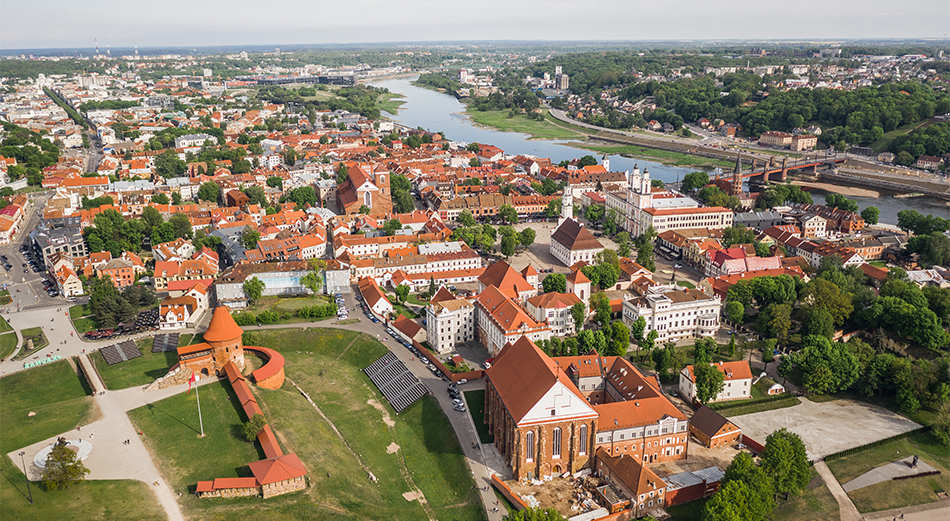 Kaunas, Lithuania's second-biggest city, is an excellent destination for in-depth tourism. From churches and castles to the town hall plaza, Kaunas has an "old town" character, with a range of Baroque, Byzantine, and Gothic types of architecture, all with a calm and peaceful attitude, very different from Vilnius, the capital. On the "Laisves Aleja/Freedom Alley," the main restaurants, local cuisine, cafes, and boutiques are situated, making it a fantastic choice for slowing down and experiencing the local culture.