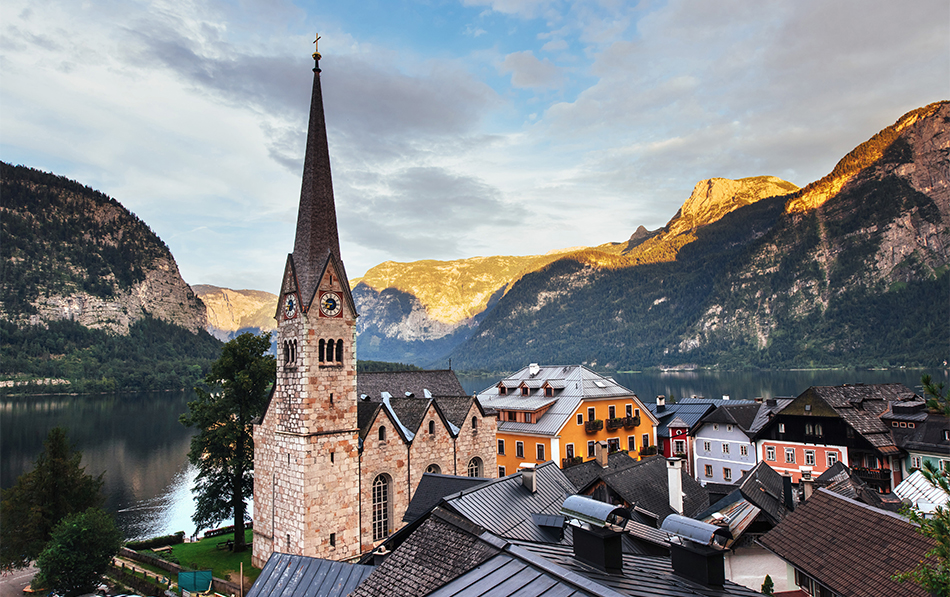 10 Top Tourist Attractions in Austria
Austria has a rich history, stunning landscapes, unique traditions, and activities. It is Europe's winter sports capital, together with neighboring Switzerland. On the other hand, summer visitors flock to Austria to see its ancient cities and villages and climb across the Alps' breathtaking beauty. Below are some of the best tourist sites in Austria that are guaranteed to make your trip extra special to assist you in planning your vacation itinerary.
1. Hochosterwitz Castle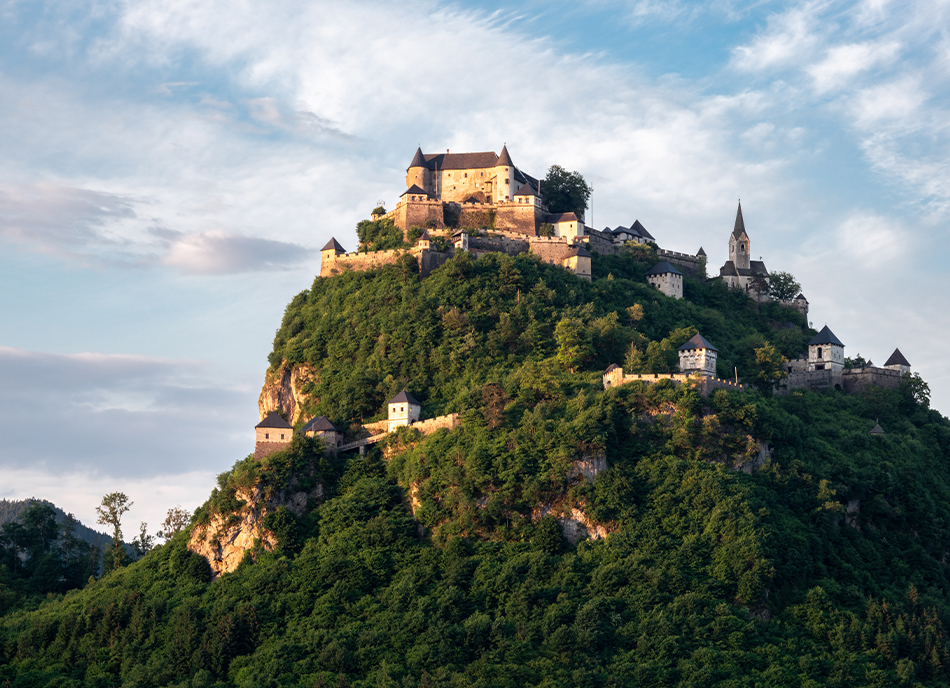 Sleeping Beauty's Castle is claimed to be based on the historic Hochosterwitz Castle, and it's simple to understand why. The castle has 14 gates, each built to keep the court and its residents safe. Visitors are transported to the castle through an extraordinarily inclined train, which houses a marble chapel with several statues. The armory, which has a collection of weaponry from the 14th century, is still available.
2. Vienna State Opera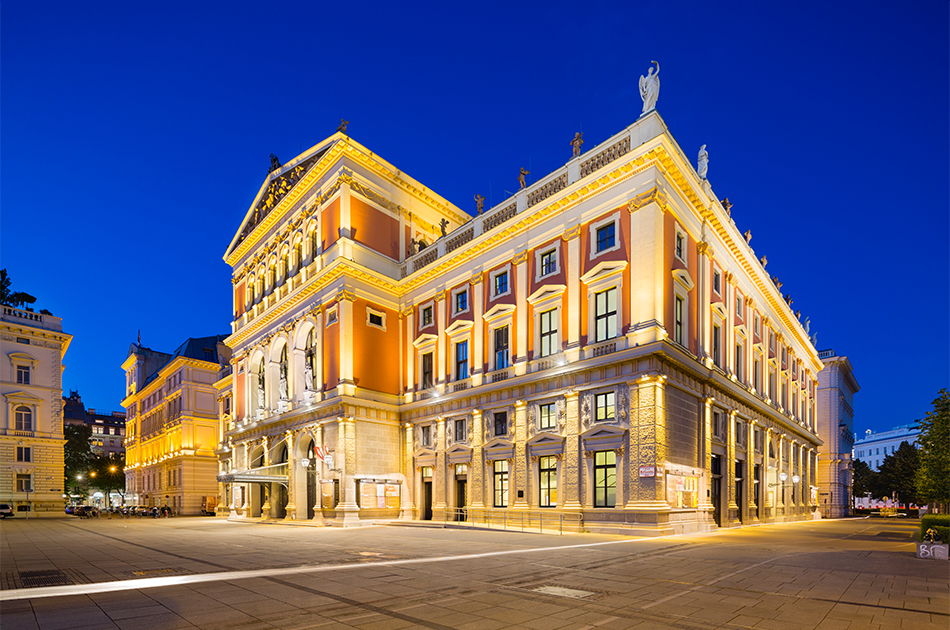 The Ringstraße, or Ring Road, runs through the heart of Vienna and is lined with several landmarks. The Vienna State Opera House is only one of these attractions. The building was built in the Neo-Renaissance style in the nineteenth century. This is a genuinely spectacular location, with marble stairwells and painted ceilings. After being bombed during WWII, the structure was reconstructed originally. While a tour of the building is enjoyable, attending a musical performance or even a ball, both of which are performed at the Vienna State Opera regularly, is much better.
3. Hohenwerfen Castle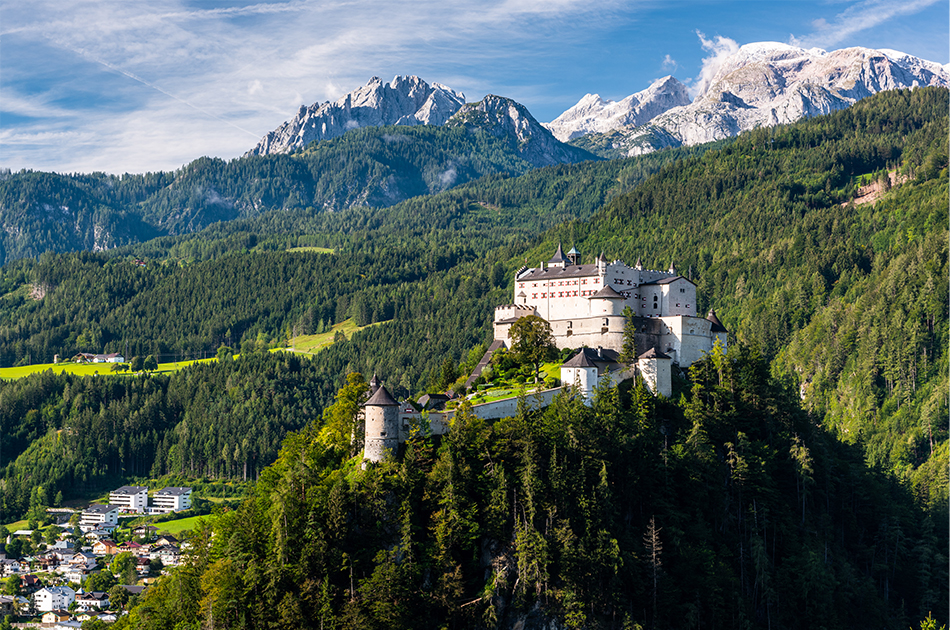 The historic Hohenwerfen Castle is positioned on a rugged cliff overlooking the Salzachtal Valley, but the fantastic castle itself takes precedence. The court is a great place to learn about medieval life, and the falconry, in particular, is a popular attraction for visitors. The belfry provides beautiful views and fresh air, while the dungeons offer the opposite. Original instruments may still be found in the dungeons, a horrific yet exciting castle section.
4. Zell am See
Zell See is perhaps one of the country's most famous Alpine getaways. The lake around the city is built is Zeller See, which is blue, clear, and a picture-perfect Alpine lake. In the distance, the snow-capped Hohe Tauern mountains can be seen, and outdoor activities such as skiing, fishing, and cycling are all conveniently available. Historical landmarks such as the 16th century Castle Rosenberg are the icing on the cake for this gorgeous resort.
5. Melk Abbey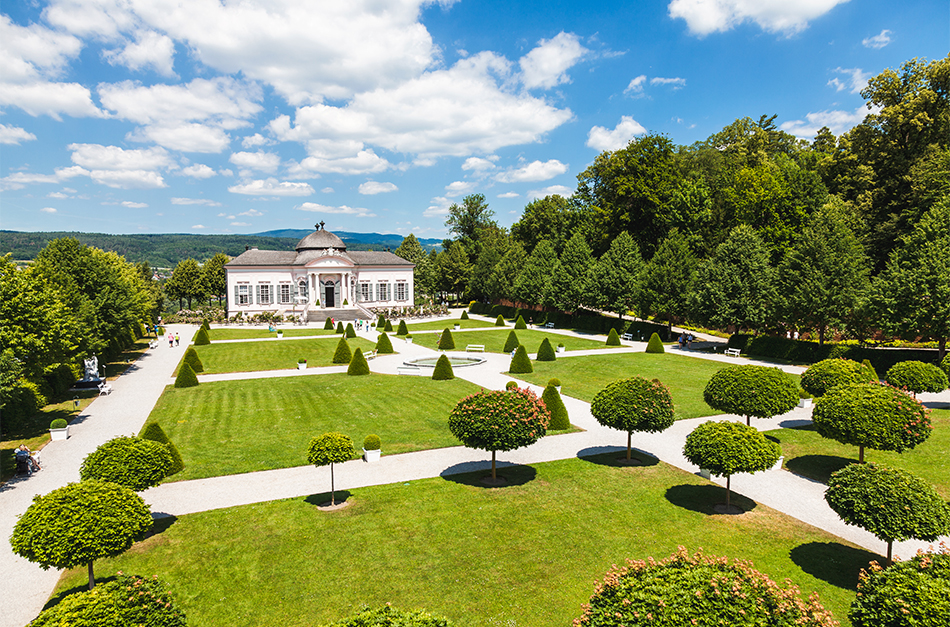 Melk Abbey is one of the world's most famous monasteries. The serene Benedictine abbey is high on a rock, overlooking the calming waters of the Danube river. Previously Leopold II's fortress, the tower, was granted to the monks in 1089, who converted it into a sanctuary of peace and study. The magnificent spiritual center has become one of the finest examples of Baroque architecture and the thriving musical and liberal arts of the period.
6. Seefeld in Tyrol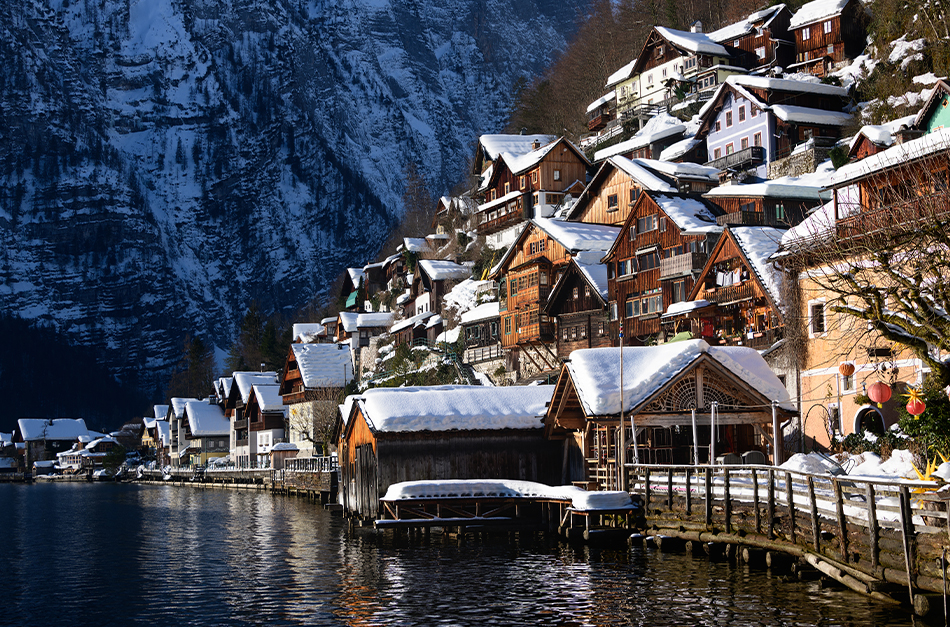 Seefeld, which has hosted the Winter Olympics twice, is a major cross-country skiing destination with terrain suitable for beginners and advanced skiers. It is the ideal location for cold-weather activities and warm-weather strolls and hikes, as it is situated on a stunning natural reserve. Seefeld is your relaxing resort vacation, offering the most luxuriously deluxe accommodations.
7. Hohensalzburg Castle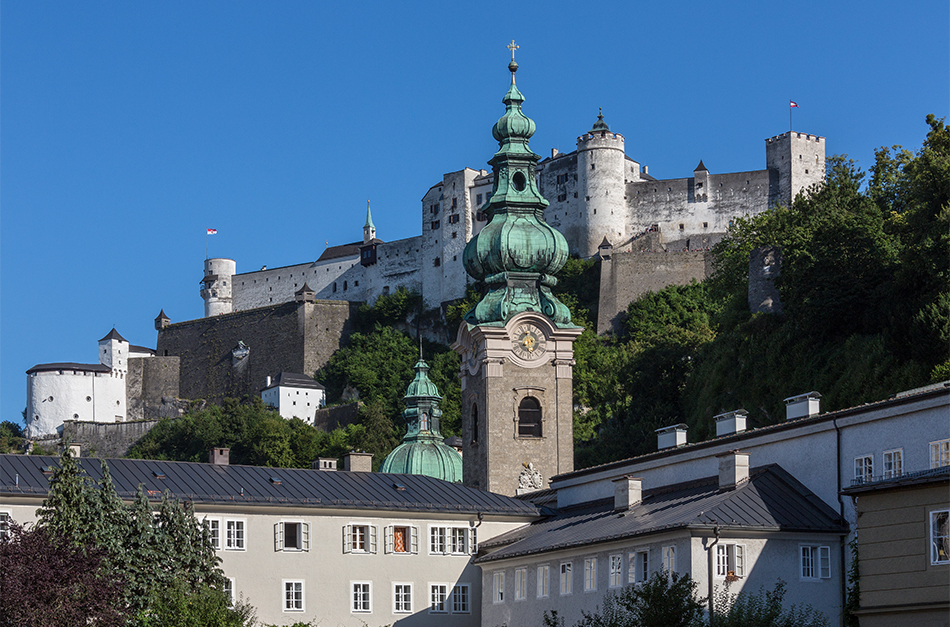 This majestic castle in Salzburg is one of Europe's largest and best-preserved medieval castles. The mighty stronghold, strategically placed at the top of Festungsberg mountain, towering above Salzburg, pouring life into its stunning skyline. The "Salzburg Bull," a two-hundred-pipe organ, is housed in this fortress. Hohensalzburg Castle is a wonderfully spectacular piece of medieval architecture that represents the heart of Salzburg. It is one of Austria's most popular tourist destinations.
8. Hallstatt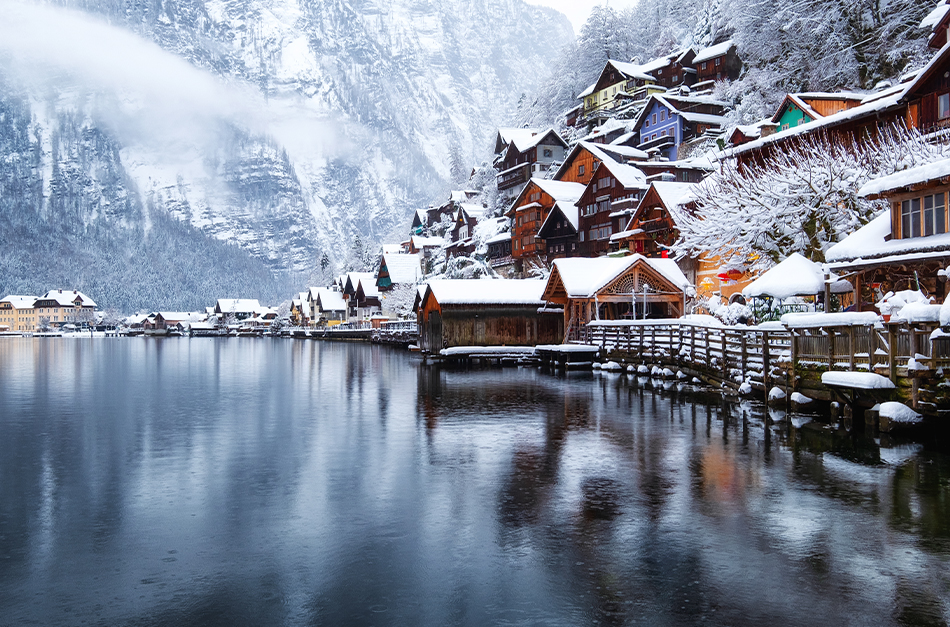 Hallstatt, a tiny community in the Salzkammergut area known for its salt manufacturing, is another excellent tourist destination. The community has a long history of richness and status since salt has long been a sought-after commodity for preserving and flavoring food. It was converted into a glitzy baroque village because of the money generated by the salt business. See the ancient guy preserved in salt in Hörnerwerk cavern's subterranean salt lake. Hallstatt is genuinely one of Austria's most unusual destinations, and it is a must-see.
9. Hofburg Imperial Palace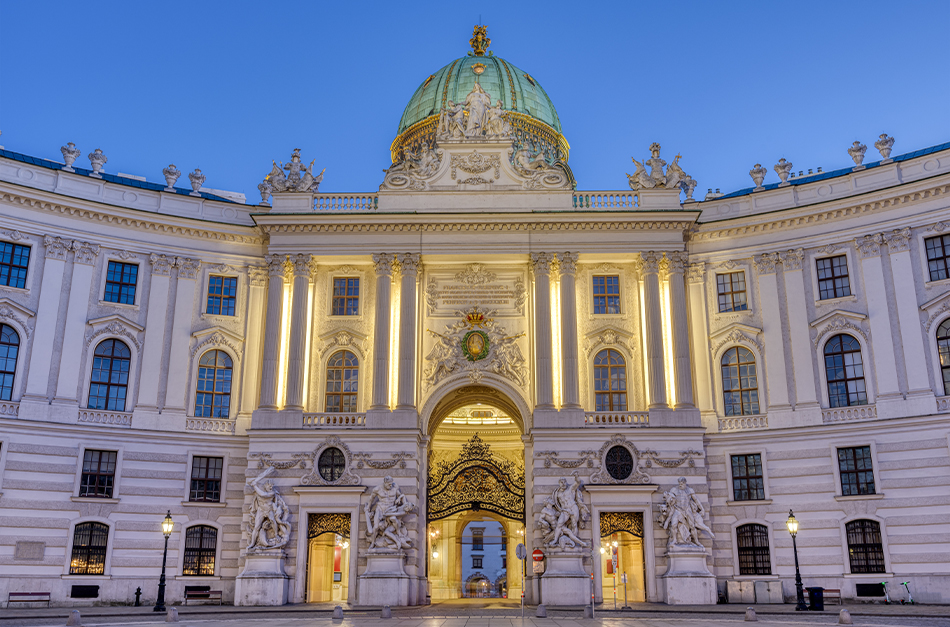 Another excellent tourist site is Hallstatt, a little town in the Salzkammergut noted for its salt production. Since salt has long been a sought-after commodity for preserving and flavoring food, the city has a long history of wealth and prominence. Because of the money earned by the salt trade, it was transformed into a flashy baroque settlement. In the deep salt lake of Hörnerwerk cavern, see the older adult preserved in salt. Hallstatt is a must-see visit in Austria since it is one of its most distinctive places.
10. St. Anton am Arlberg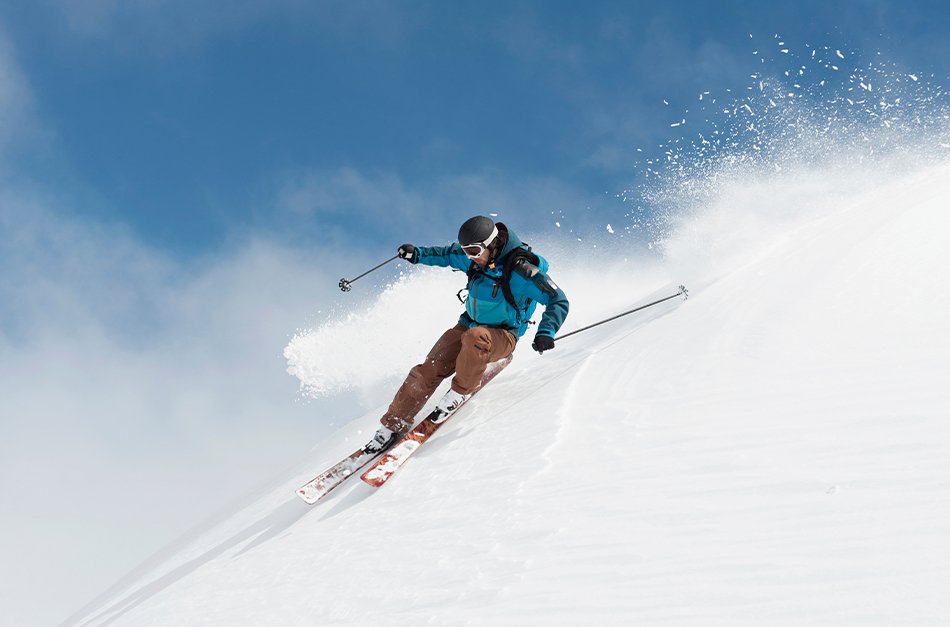 St. Anton Arlberg is a good ski resort location in Austria. This hamlet in Tyrol provides challenging, famous ski slopes for anyone looking for a challenge. St. Anton is known for living up to the adage "work hard, play hard" by attracting daring young people. The many environments attract its devoted winter visitors and summer mountaineers who visit to climb the terrain each year. St. Anton is the place to go if you want to have a good time.